Jersey City to Atlanta Movers
Great choice for your next Move
The move from Jersey City to The ATL is something that the Born To Move professional moving company can assist you with. In fact, if you hire our expert movers from Jersey City to Atlanta, you may streamline and simplify the whole relocation process. Your items will be packed, loaded, transported, and unloaded with the utmost care and professionalism by professional movers, who have years of experience in these processes. They can assist you with packing everything up safely, taking apart large pieces of furniture, loading the truck, traveling to your new site, and unloading and unpacking everything once you get there.
Trustworthy Team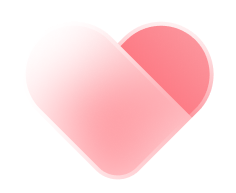 Convenience
Hiring a professional moving company is convenient because you don't have to worry about moving organization and logistics.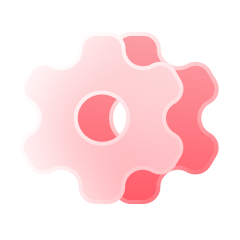 Efficiency
Professional movers are experienced and efficient. They know how to pack and load items quickly and safely.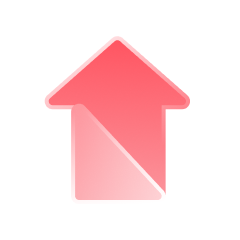 Affordable Pricing
Hiring a professional moving company is often more cost-effective than trying to move on your own.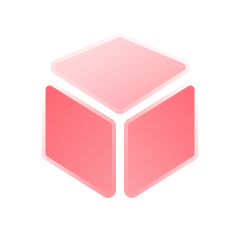 Secure Transport of Fragile Items
We move fragile items safely and without any damage. The professional staff ensures that such items are lifted and moved carefully and securely.
2 000

Happy clients

2 500

Boxes delivered

1 000

Days of work

40

Helpful movers

200,000,000

miles we have traveled during our work
Stress-free move with our skilled movers from Jersey City to Atlanta
Our safe and insured packers might be invaluable in facilitating a trouble-free cross-country move. These are just a few examples of how they may be put to good use:
A good packing job. Professional packing services for you have the know-how to pack your items safely and securely for shipping. They take great care in packaging your items to ensure they don't get damaged in transit.
Cost-effective. Time is important when making a long-distance move, and packing takes a lot of it. Time is money, and hiring expert packers to do the job may save you both.
Taking full use of the available room. Proficient packers will know how to make the most of the space in the moving truck. They're familiar with the best ways to pack things to take up as little room as possible while yet ensuring their safety.
Tracking inventory. The best way to maintain track of your valuables during a relocation is to hire competent packers. Doing so will aid in preventing any items from becoming misplaced or forgotten throughout the relocation.
Stress reduction. Packing may be a particularly stressful aspect of moving. The burden of moving might be lessened by hiring trained packers to do the work for you.
Hiring proficient packers and movers from Atlanta to Jersey City may make any long distance moving much simpler and less stressful, and it can also guarantee that your items will be safe during the journey.
Why moving from Jersey City to Atlanta is a good idea
The move from Jersey City to A-town may provide better work prospects, a milder temperature, possibilities to travel and explore other cultures, and more time to enjoy the great outdoors and participate in sports. The cost of living in Atlanta is much cheaper than in Jersey City and many other big cities. This has the potential to lower the cost of living generally. Atlanta is home to many professional sports teams, including the NFL's Falcons, MLB's Braves, and NBA's Hawks. Additionally, the city has a vibrant and diverse food scene.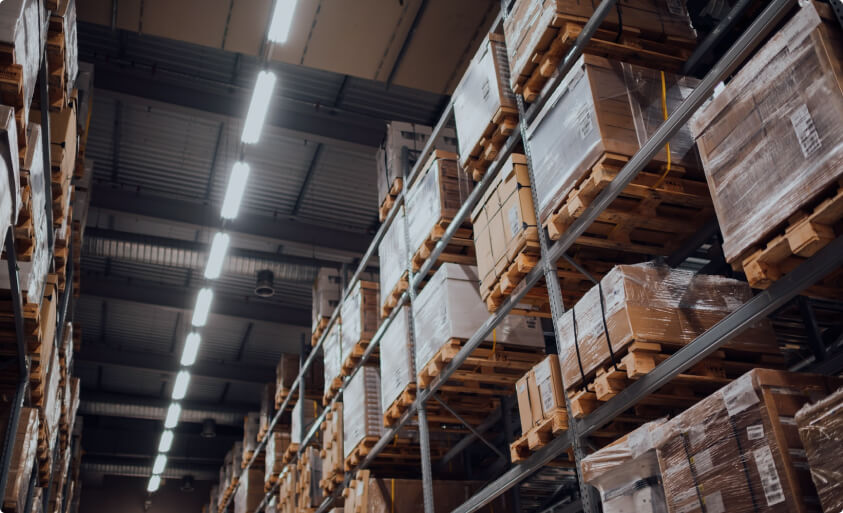 24/7
Our NYC storage facilities are guarded 24/7 by security cameras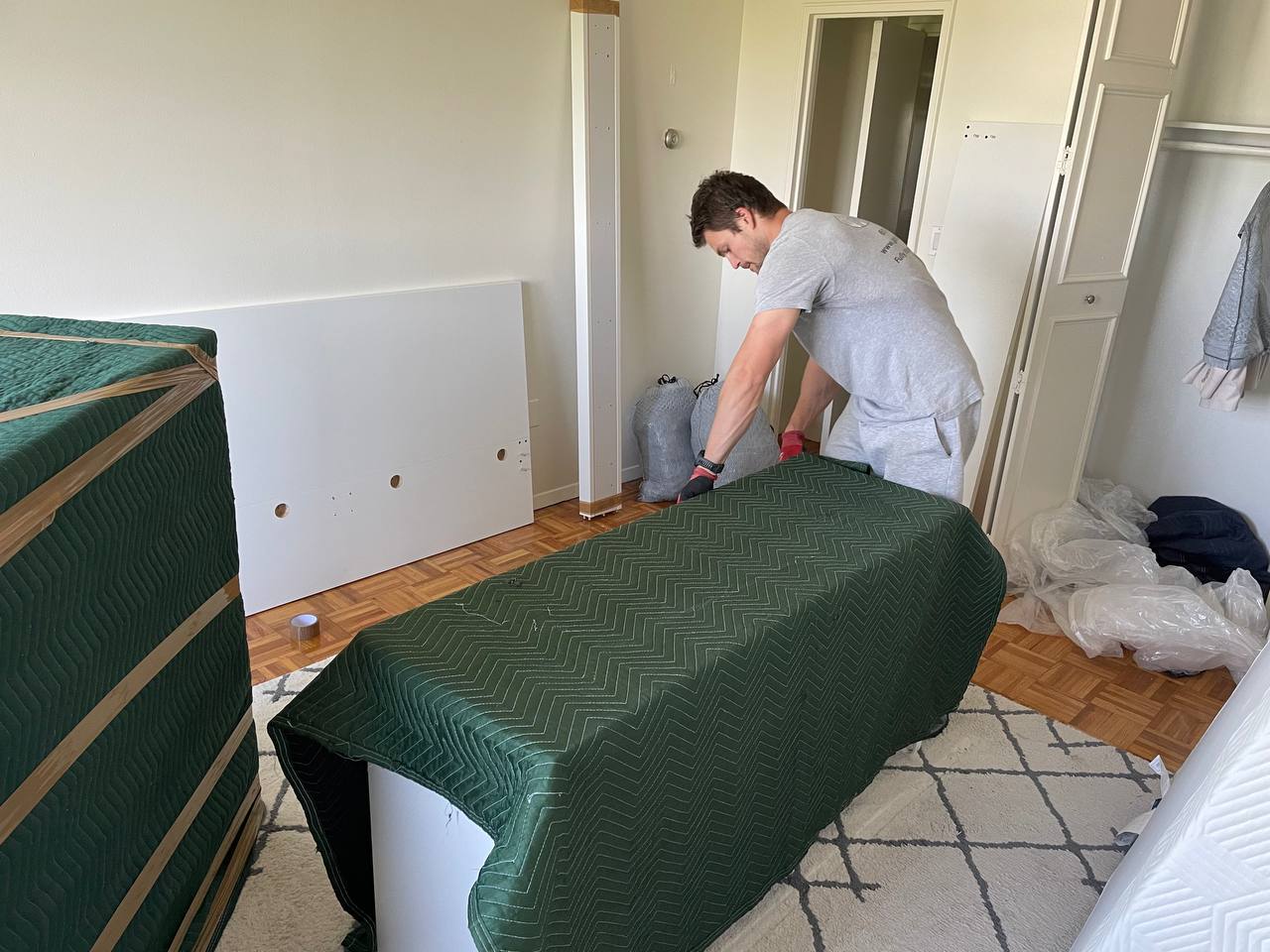 Special Service to Move Valuable Items
The utmost caution and safety will be exercised by our movers when handling and moving your priceless antiques, artwork, and costly furniture pieces
Being full service moving company we understand the need of offering our clients high-quality transportation services that are personalized to their individual demands. As we are the industry standard, you can rest certain that we have everything you need for a stress-free moving experience. Your satisfaction is guaranteed, and you will pay the lowest possible price for the highest quality service in your region.
Approximate cost of moving from Jersey City to Atlanta
Affordable Prices
Our staff members are firm believers that everyone should have access to high-quality services without breaking the bank. As a consequence, we have established flat rates for all of our services, making the process of moving from Jersey City to Atlanta, GA accessible to anybody. All tolls, petrol, and packaging supplies are included in your flat rate.
When you compare the cost of doing everything yourself with the cost of hiring expert Jersey City to Atlanta movers, it's clear that hiring the latter is the more cost-effective option. We estimate 2-3 days delivery time.
With our accurate quote calculation tool, you can simply determine how much money you will save by working with our moving company near me.
At the present time, moving a studio from Jersey City to Atlanta, GA will set you back around $6,000 to $6,500.
If you have a lot more stuff than the typical household does, you may have to pay a little extra.
Budget between $7,500 and $8,500 if you need to move a big two-bedroom house.
Prices for two-bedroom apartments start at about $7,000 but may run as high as $8,000 if there is a lot of furniture to move.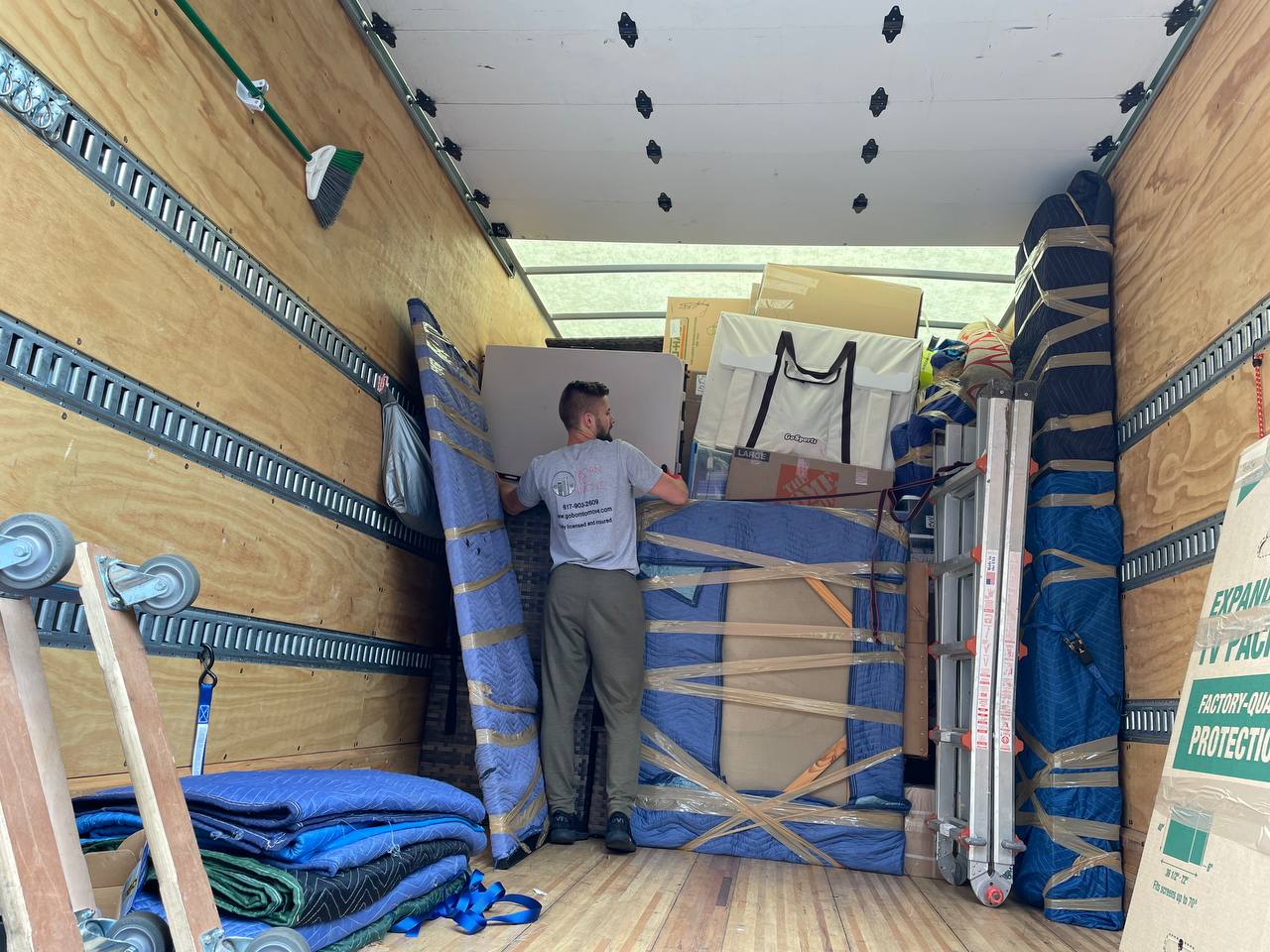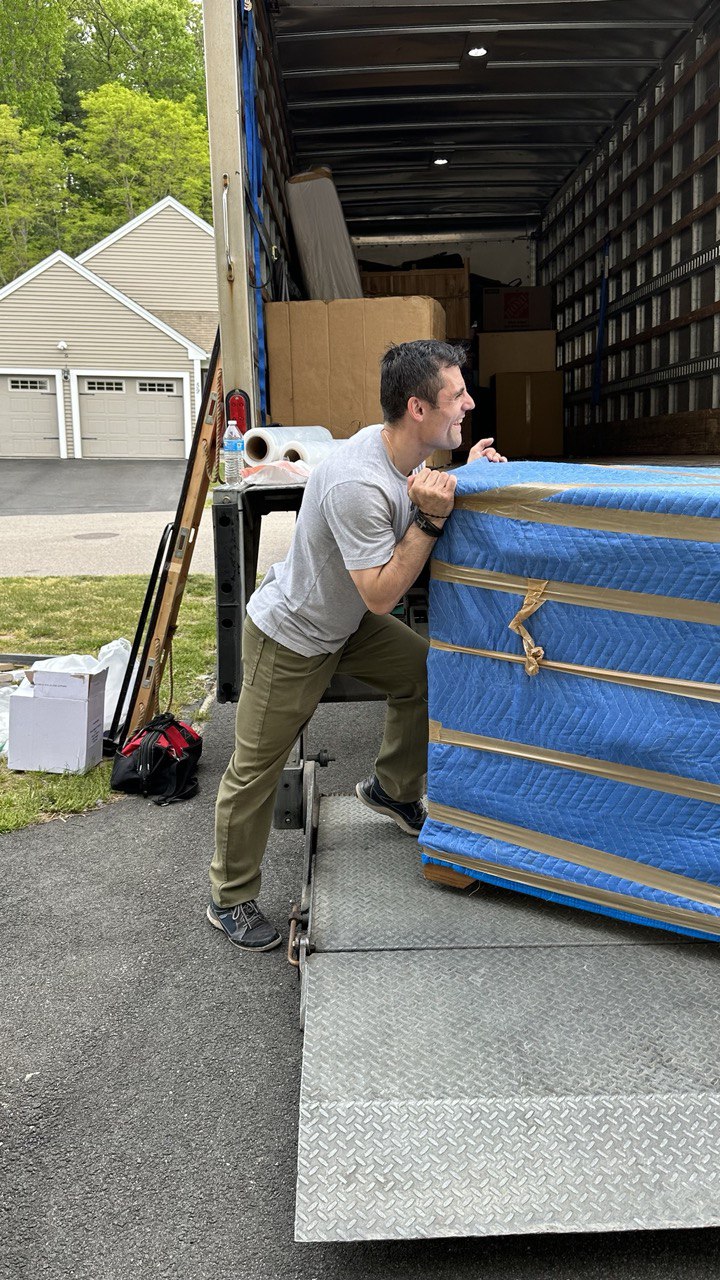 How much do movers cost?
We guarantee delivery in 3-4 days
Size of the move
Flat price range
small 1 bedroom
$6,500 - $7,000
large 1 bedroom
$6,800 - $7,300
small 2 bedroom
$6,800 - $7,300
large 2 bedroom
$7,000 - $7,500
3 bedroom apt
$7,000 - $8,000
2 bedroom townhouse/house
$7,000 - $8,000
3 bedroom townhouse/house
$7,500 - $8,500
4 bedroom townhouse/house
$8,000 - $9,500
5+ bedroom townhouse/house
starting from $9,000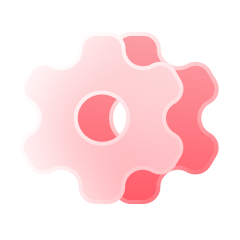 Our flat rates include all other charges:
Labor & Equipment
Floor Protection
Wrapped Furniture
Tolls
Taxes
No Additional Fees
Fuel Charge
Safe Delivery
Guaranteed Price
You can contact us for consultation and detailed calculation of services
Each customer receives guaranteed gifts when ordering a mooove
1 month

of free storage over 12 month

5 boxes

for small stuff

5%

discount for return customers

1 lift

to the apartment for free
How we work
After providing the moving company manager with the details and additional information required, you will get an accurate quote for the moving services. This will help you plan your budget and ensure you have the necessary funds to complete the move.

Once you have accepted the quote and decided to work with our moving company, book a date for the move. This will ensure that the movers have enough time to plan the move and will give you an idea of when your items will arrive at your new home.

3

Wait for the moving day

As the moving day approaches, make sure that you are prepared for the move. Prepare all the furniture and gather all of the things to be moved, pre-pack them according to the instructions provided by the movers if needed, and be ready to go on the day of the move.

After the moving truck has left and your furniture and boxes have been unloaded and arranged in your new home, you can finally start to enjoy your new space. Have the essentials at hand, take the time to settle in, and get to know your new home and surroundings.
FAQ
Do movers pack your clothes for you?

Yes, we can bring wardrobe boxes on the day of the move and put your clothes into those boxes. You can either purchase or rent this type of box from us.

Will Moving Companies Ship My Car & Furniture Together?

Moving companies do not provide car shipping services. We are responsible for household belongings only.

Do you offer a flat-rate pricing for Jersey City to Atlanta moving?

Born to Move has a transparent and clear price policy; we provide all-inclusive flat rates for interstate moving. Once you get a final flat price for the move, it is never subject to change.

How much to tip movers when moving from Jersey City to Atlanta?

Tips are not a requirement and always depend on your satisfaction after completing your moving project. Usually, customers appreciate the hardworking of the movers with 10% gratitude.

How many movers do I need for my move from Jersey City to Atlanta?

Depending on the size of your home, we determine the size of the crew for your particular move. The minimum crew size is 2 men.

How to pack a kitchen?

If you decide to pack up your kitchen, please use cardboard boxes to put the dishes and glassware. Use as much packing paper and bubble wrap as needed so that it would be broken during transportation. Please mark those boxes as fragile, so we will not put other boxes over fragile ones.