Local moving service
Change the environment easily and without stress
Book a move
Local Distance Destinations from New York
Local moving
There are several moments in our lives when we need to change the view from the window. New people, new opportunities, and new surroundings will help you to brighten up your presence. And there is no need to travel to the side of the globe either – sometimes local moving around the city is quite enough. For example, if you live in New York City (NYC), you may consider moving to another neighborhood.
But even such local relocations can become a real mess. When you do it by yourself or with the help of a couple of friends, you are simply not able to transport everything in one go. To make all local moving arrangements easy and comfortable, just book New York local movers to help. You can find them at the Born to Move company!
See all destinations
You can trust us
Any scale of moving

The company Born to Move was created in 2016, and from this time, we have been providing customers with high-quality moving services. Our professional movers can arrange moving of any difficulty – regardless of whether it is a short-distance local move across New York or a long-distance relocation to another state.

Happy reviews of customers

Over the years, we have received many positive reviews about our moving work, which you can check on Google, Thumbtack, or Yelp. There you will find hundreds of happy people satisfied with the services of our qualified local movers.

Licenses and guarantees

And, of course, we have gained all the necessary legal documents, insurance, and licenses. You can be sure of the honesty, reliability, and professionalism of Born to Move's movers and can trust the company overall.
Order a callback
Fill out the form and we will be happy to answer all your questions within 15 minutes
Pricing Specifics
Such short moves are often not expensive. We can make them even better because we don't charge anything extra for gas, tolls, or miles. All pricing features will be discussed during the ordering process. In any case, getting movers is cheaper than doing transportation by yourself. Not only will you save money, but time and energy as well.
The price mainly depends on the number of movers you need. Having more specialists means less time spent on the job. And, of course, only a group of movers could transport large objects like sofas and armchairs. Costs are not high – they start from $140 and include two movers, protection wraps, insurance, gas, tolls, and floor protection.
So, pick any kind of relocation around New York you need – our local movers will deal with it easily and for a reasonable price.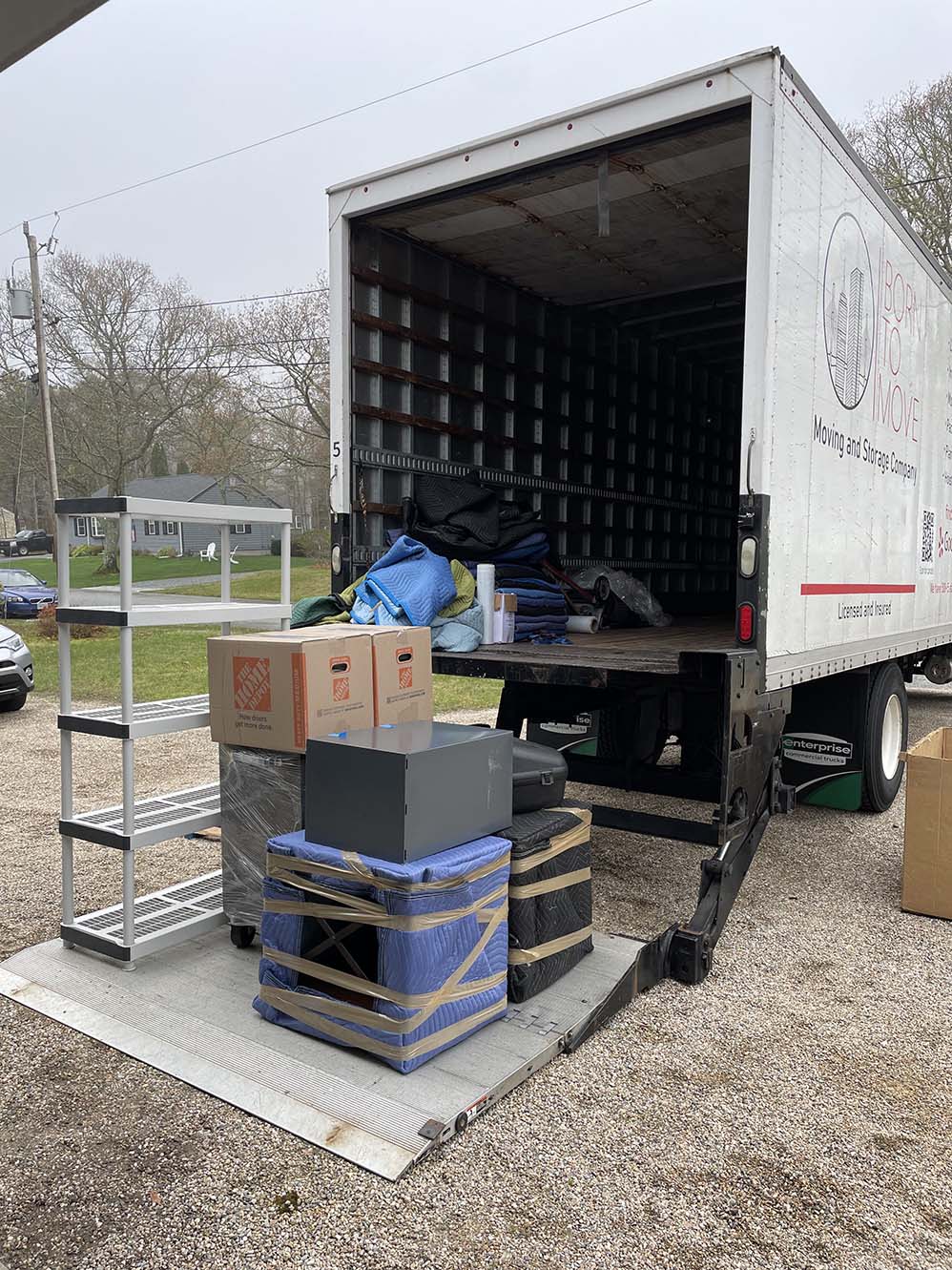 Request your move right now
Great choice for your next Move. Our Moving Company is fully licensed and insured!
Get your Quote
Transportation Procedure
Even local moving must be arranged with the right level of responsibility to avoid unpleasant problems like losing or breaking things. The same goes with time frames – no one wants to move into an empty place and wait days or even weeks for everything to arrive.
Check out this detailed procedure for local transportation in New York that our movers follow on almost every occasion:
Ordering: creating a moving order, calculating prices, specifying distance, time, dates, and the amount of cargo. Additional services can be booked if necessary.
Packing: local movers come to the starting point and place all belongings into the moving boxes. Before that, they wrap things with protective materials. All the furniture will be disassembled and loaded onto the moving trucks.
Storing: if necessary, movers transport cargo to the storage point near the operational area. There, objects that require further protection can be stored in a special environment (like a cooled or heated area). Things will stay in storage for the selected period of time.
Moving: transportation of your things. This can be initiated at a certain time in order to keep everything convenient for you as a client. At the end of the trip, trucks will be parked on arrival according to local regulations.
White Glove Moving: this is for the transportation of valuable and fragile objects. Separate local moving procedures will be carried out to provide the best protection for belongings.
Placing: unpacking the cargo at the final destination point. Movers will take everything to the place you specified in the order – and this means to any floor or room. This also includes assembling the furniture.
How we work
The movers will give you a free quote before you hire us, which is an estimate of how much the entire relocation will cost you. Note that the quote is an estimate and subject to change. However, you can use this quote as a guide to shop around for quotes; we encourage you to do this.
You should always check in with a few different movers' services in NY and compare the hourly movers' cost before settling, but we must tell you that our movers offer the most competitive and affordable rates among all the full service movers in New York City (NYC).
We guarantee you our most reasonable flat price

Confirm all the details with us and set up your date

On a big moving day Born to Move shows up

You can enjoy your new home or apartment. (Dont forget to unpack your boxes)
Payment methods
There are 2 payment methods in Born To Move
Cash

You can pay in cash with a decent profit

Card

when paying by card, +3 is added to the price list%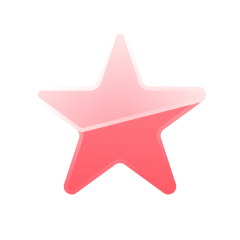 Fully Licensed and Insured Company ready to provide High Quality Service.
Federal Motor Carrier Safety Administration
US DOT 2887241
MC 985934
Moving Services
Our movers will help you arrange any kind of transportation, as was mentioned above. You can order:
Relocation plan. Our moving managers will help you to plan the specifics of your move within NYC. Dumbo, Brooklyn, Manhattan, or the Bronx – choose any place and time in New York City (NYC) you like. There is no problem with late-night moving if you need it. At this stage, you can also include other information or request additional local moving company tasks.
If you're going to be moving a short distance, near the place you're living right now, you can order local movers to help. With their assistance, you will have a fast and easy relocation. Local trips within NYC may even be completed within one day.
Packing. The most difficult step in local relocation is moving belongings from one place to another. If you don't want to spend your precious time with such energy-intensive activities, our movers can help you. They will pack everything in specialized boxes and protect it using safety materials. None of your stuff will end up broken; we guarantee it!
White Glove transportation. This is a special kind of service for highly precious and fragile items. If you worry about a certain valuable object, you can order movers to isolate it in a safe container. After that, qualified movers will keep it under close surveillance right to the end of the local moving in New York.
Storage. Even on local trips, you may need to keep your things in a safe place for some time. Who knows what might occur – problems with rent, apartment renovation, or vacation before moving in? In all these cases, you can ask us to store your belongings in Born to Move storage facilities. And when the time comes, our best movers will take your things right to the necessary New York City area.
Our Fleet
Interstate fleet

This is the biggest trucks that we have. They are between 48 to 53 feet long. We are using them exclusively for moving out of state of New York, usually to Los Angeles, San Francisco, Denver, and Chicago.

Big trucks

24 to 26 foot truck usually operating on the East Coast from New York to Boston, Washington Miami and North Carolina. This is the most popular destinations. Or we using them to move 3-4 bedroom apartment or houses inside of New York.

Trucks for local moving

Ranging from 10 to 20 foot this is the smallest trucks that we have. Born to Move using them for small delivers inside New York or just outside of New York. They are great for navigating inside the city.
FAQ
How do you guys charge?

Our charges based on the inventory that you will need to provide after that we will be able to provide you a flat price for your move.

What to Expect when MOVING?

We know that sometimes during the moving process, some of the items may get damaged. At Born to Move, we never leave our customers one-on-one with the problems after this kind of issue. We have a claim department that will go through the claim process with you and ensure you get reimbursement for any damages that happened.

How long does it take movers to pack a 1 bedroom?

Our movers have the necessary experience packing different stuff volumes, from studio apartments to massive 5-bedroom houses. We are struggling to save our customers time and do the packing services fast and efficiently. On average, it takes around 2-3 hours to pack up an entire 2-bedroom apartment. If you want to get our packing services, please let us know; depending on the size of your home, we can do it a day before or on the same day of the move.

Can I request an in-home estimate?

Sure thing! If you are looking for interstate moving services and your moving size is greater than 2 bedroom apartment, we provide on-site estimates. One of our managers will schedule an appointment with you and come on a certain day and time.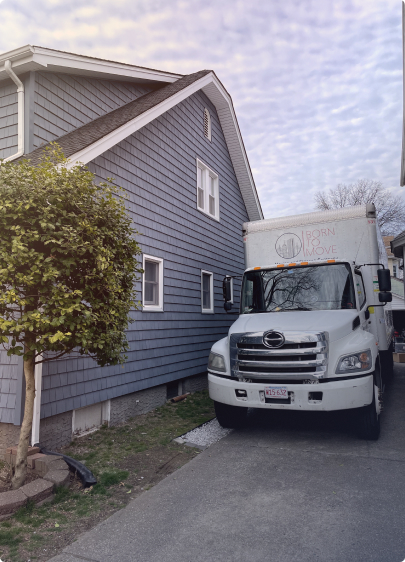 Your Local Relocation Can Be Easy
The job of movers is to ease your relocation struggles. With their help, you do not need to worry about transport, the weight and sizes of your things, or any other unpleasant details.
Your main task in this process is to save your energy and time and not waste it on the things you don't like doing. Don't stop yourself from moving around New York City (NYC) – call the Born to Move company!
Moving from NYC to Florida: Tips & Expert Advice
If you have decided to make the move from New York City to Florida, there are many things to consider. Florida is a big state and has a lot of big cities and rural living options. There are also beaches and climate differences you may not be used to.