Long Distance Movers
With us long distances feel instant
Book a move
Long Distance Destinations from New York
New York City (NYC) is one of the most highly renowned places in the world. A place heavily featured in all types of media, it's no wonder people from all over are flocking to see this wonderful city. It's also home to one of the most important financial districts in the world.
Unfortunately, it also comes with a high cost of living. That's why people are relocating in and out of NYC all the time, and most of the time, this is long-distance moving.
See all destinations
You can trust us
Any scale of moving

The company Born to Move was created in 2016, and from this time, we have been providing customers with high-quality moving services. Our professional movers can arrange moving of any difficulty – regardless of whether it is a short-distance local move across New York or a long-distance relocation to another state.

Happy reviews of customers

Over the years, we have received many positive reviews about our moving work, which you can check on Google, Thumbtack, or Yelp. There you will find hundreds of happy people satisfied with the services of our qualified local movers.

Licenses and guarantees

And, of course, we have gained all the necessary legal documents, insurance, and licenses. You can be sure of the honesty, reliability, and professionalism of Born to Move's movers and can trust the company overall.
Order a callback
Fill out the form and we will be happy to answer all your questions within 15 minutes
Pricing Specifics
Sadly, movers from your average long distance company end up being disappointing. Their promises of great prices and services don't align with the reality on the ground, leaving their moving clients dissatisfied and even resentful. That's why for an interstate move, getting the lowest quote shouldn't be the only factor. You only have one shot when you're moving long-distance. Any mistake can double or even triple the cost of moving.
So, if you're looking for NYC movers to help you with moving long-distance, Born to Move will always be the most logical choice. We're never satisfied with just completing the job. We aim to maintain our place as the gold standard for every long distance moving company.
Our company believes in making the services of our long distance movers as accessible as possible. So apart from our simplified pricing scheme, we also make sure to ensure our rates are highly competitive.
The same holds true for everything else we offer, including packing materials that our movers can bring on the day itself. These are some quotes below:
NYC to New Hampshire starts at $1,800
NYC to Washington, D.C., starts at $2,000
NYC to North Carolina starts at $3,500
NYC to Miami, Florida, starts at $5,500
NYC to Denver, Colorado, starts at $8,000
NYC to Austin, TX, starts at $9,000
NYC to Seattle, WA, starts at $10,000
Excellent long distance move services don't have to come with a steep price. We promise immense value unmatched by the average company within the same price range.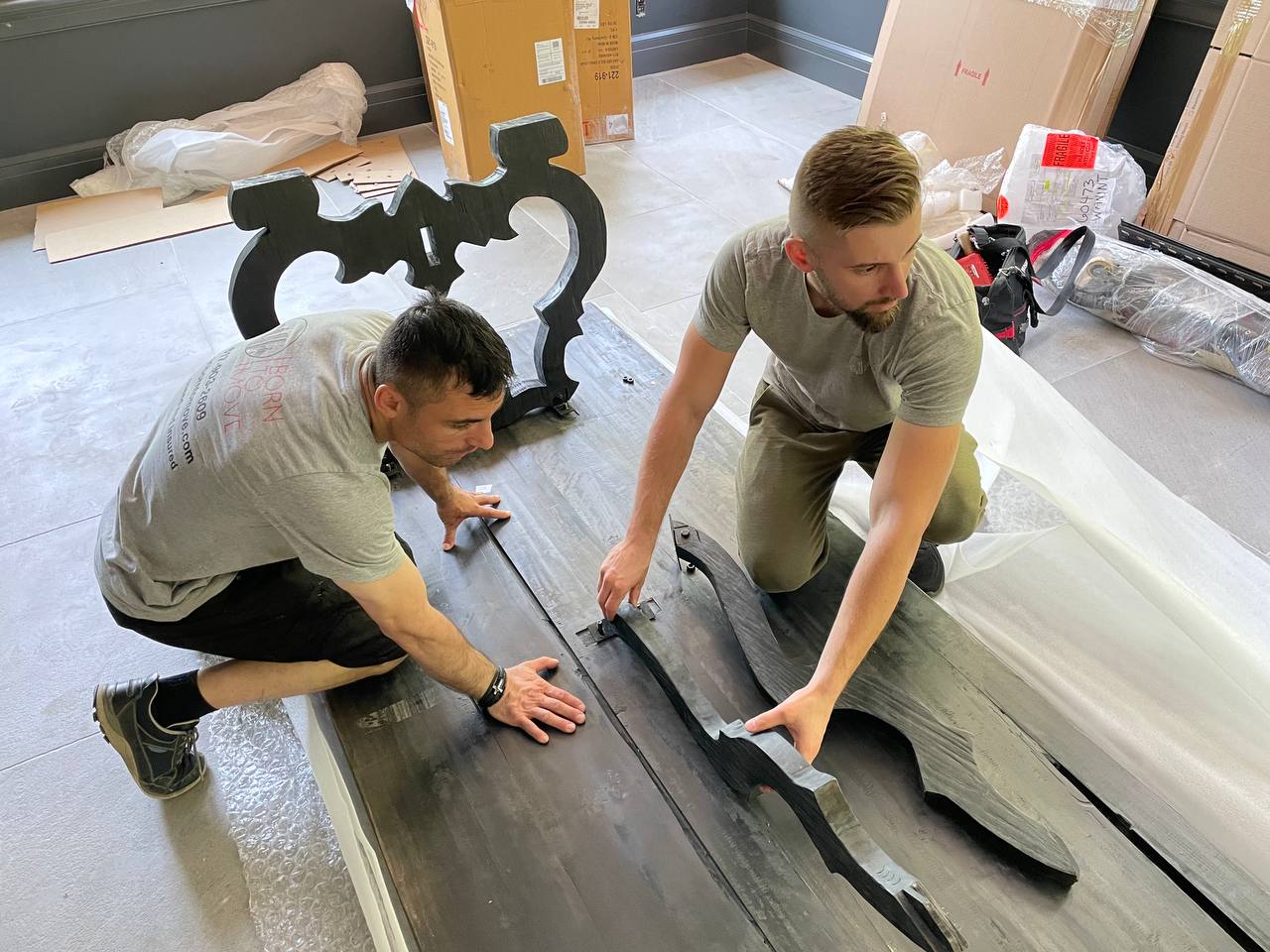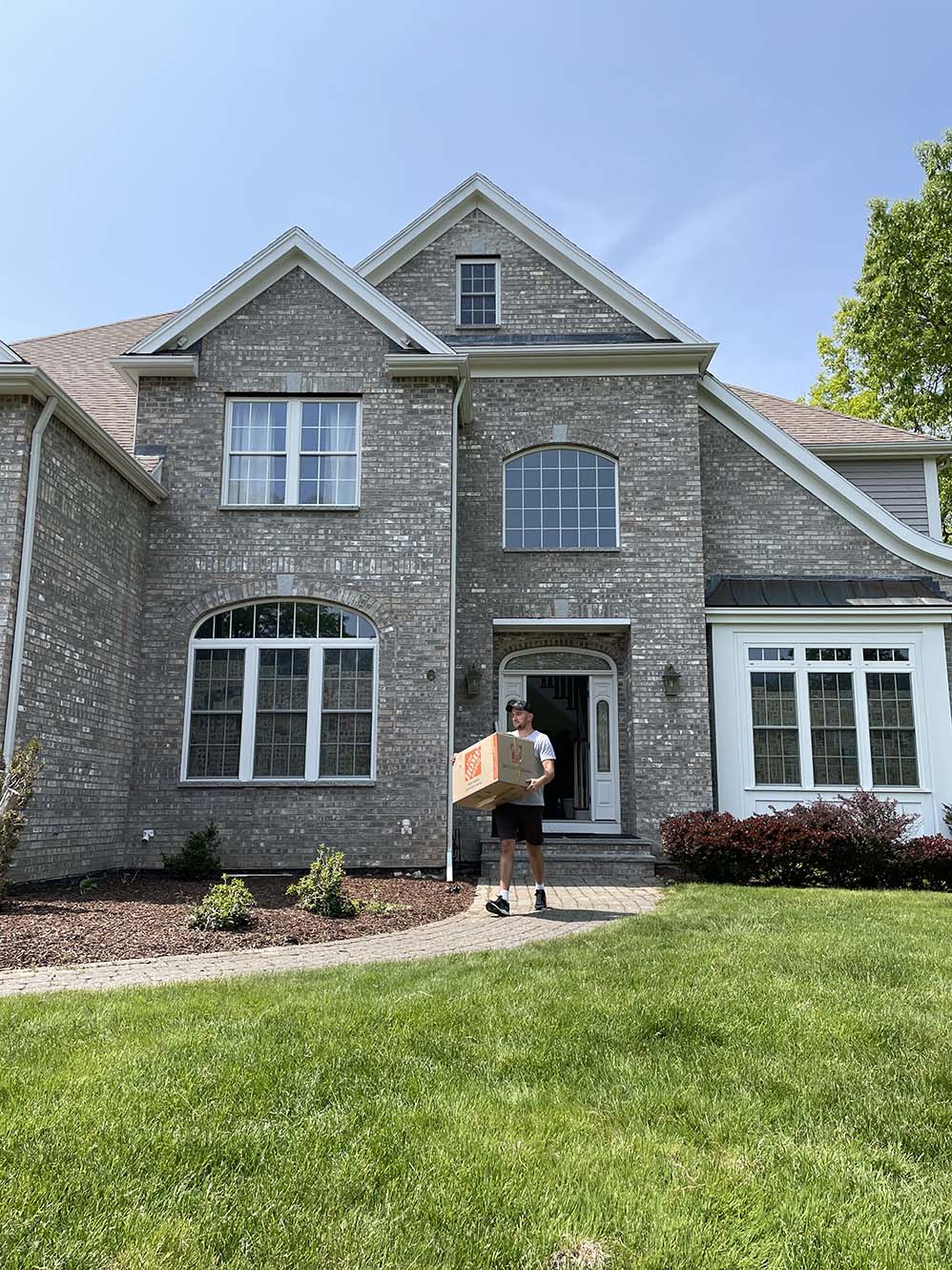 All rates also include:
Blankets/Floor runners
Gas/tools
Insurance/COI
Tools
Request your move right now
Great choice for your next Move. Our Moving Company is fully licensed and insured!
Get your Quote
Transportation Procedure
Even local moving must be arranged with the right level of responsibility to avoid unpleasant problems like losing or breaking things. The same goes with time frames – no one wants to move into an empty place and wait days or even weeks for everything to arrive.
Check out this detailed procedure for local transportation in New York that our movers follow on almost every occasion:
Ordering: creating a moving order, calculating prices, specifying distance, time, dates, and the amount of cargo. Additional services can be booked if necessary.
Packing: local movers come to the starting point and place all belongings into the moving boxes. Before that, they wrap things with protective materials. All the furniture will be disassembled and loaded onto the moving trucks.
Storing: if necessary, movers transport cargo to the storage point near the operational area. There, objects that require further protection can be stored in a special environment (like a cooled or heated area). Things will stay in storage for the selected period of time.
Moving: transportation of your things. This can be initiated at a certain time in order to keep everything convenient for you as a client. At the end of the trip, trucks will be parked on arrival according to local regulations.
White Glove Moving: this is for the transportation of valuable and fragile objects. Separate local moving procedures will be carried out to provide the best protection for belongings.
Placing: unpacking the cargo at the final destination point. Movers will take everything to the place you specified in the order – and this means to any floor or room. This also includes assembling the furniture.
Ready to Get Moving?
Let Our New York City Long Distance Movers Do the Heavy Lifting for You!
If you want peace of mind for your NYC move, Born to Move is most suited to the job. With our experience, expertise, and growing breadth of knowledge in the industry, you can be confident that everything will go as it's supposed to.
Don't wait until the big day is near. Phone and get your free quote today. Long-distance moving should never be hard. Hire our highly-rated movers and see the difference today.
We guarantee you our most reasonable flat price

Confirm all the details with us and set up your date

On a big moving day Born to Move shows up

You can enjoy your new home or apartment. (Dont forget to unpack your boxes)
Payment methods
There are 2 payment methods in Born To Move
Cash

You can pay in cash with a decent profit

Card

when paying by card, +3 is added to the price list%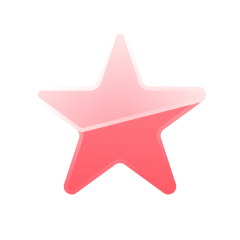 Fully Licensed and Insured Company ready to provide High Quality Service.
Federal Motor Carrier Safety Administration
US DOT 2887241
MC 985934
Other Recommended Services for Your NYC Move
Many long distance movers hold you hostage by charging insane charges for every little additional thing they do or piece of equipment they bring. Sadly, moving clients feel powerless to protest because of their tight schedules.
We take a stand against this unfair practice by being fully transparent about what our moving services will cost. For moving long-distance, we implement a fixed rate that already covers:
Two movers (could be more, depending on the package),
Moving truck,
Gas,
Toll,
Miles,
Real-time GPS access,
Furniture wrapping (basic wrapping material included).
If you want our movers to be more involved with the long distance moving processes before the actual move, please feel free to tell us. Our company will strive to find a solution that you'll be happy with.
But regardless of the services you want from our long-distance movers, rest assured that we treat everyone the same. Another effort we make is to be transparent with our moving clients is keeping communication open.
If it's your first time making a long distance move, we're sure you have lots of questions. Someone from our company may even call you or send an email to clarify certain things. We want to cover all potential concerns for you. This also gives you an idea of what our New York City long distance movers will help you with on the day itself.
The fatigue is much greater when it comes to moving long distance. To help eliminate stress, ask about these additional services as well:
Our Fleet
Interstate fleet

This is the biggest trucks that we have. They are between 48 to 53 feet long. We are using them exclusively for moving out of state of New York, usually to Los Angeles, San Francisco, Denver, and Chicago.

Big trucks

24 to 26 foot truck usually operating on the East Coast from New York to Boston, Washington Miami and North Carolina. This is the most popular destinations. Or we using them to move 3-4 bedroom apartment or houses inside of New York.

Trucks for local moving

Ranging from 10 to 20 foot this is the smallest trucks that we have. Born to Move using them for small delivers inside New York or just outside of New York. They are great for navigating inside the city.
FAQ
Do movers pack your clothes for you?

Yes, we can bring wardrobe boxes on the day of the move and put your clothes into those boxes. You can either purchase or rent this type of box from us.

Can I request an in-home estimate?

Sure thing! If you are looking for interstate moving services and your moving size is greater than 2 bedroom apartment, we provide on-site estimates. One of our managers will schedule an appointment with you and come on a certain day and time.

How far in advance should I hire movers?

Moving has high peak dates with a tremendous demand from the customers, such dates as June 1st, July 1st, August 30th-31st, and September 1st-2nd must be considered for booking at least 2 months in advance. Other dates might be booked 3-4 weeks in advance.

How to pack a kitchen?

If you decide to pack up your kitchen, please use cardboard boxes to put the dishes and glassware. Use as much packing paper and bubble wrap as needed so that it would be broken during transportation. Please mark those boxes as fragile, so we will not put other boxes over fragile ones.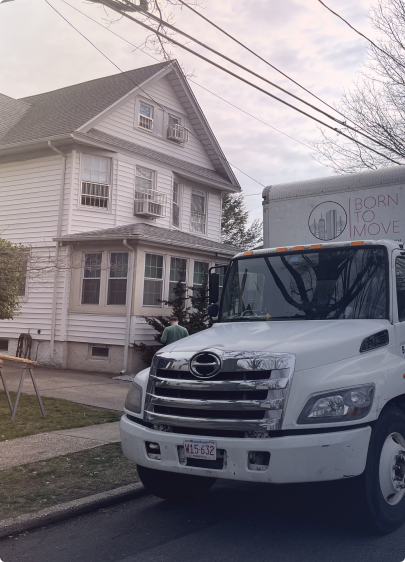 Where Are You Headed?
Our New York Long Distance Movers Will Take You Anywhere!
Do you know one of the best things about working with movers that specialize in long-distance moving? The distance from NYC doesn't factor into our decision of whether or not to accept the job. At Born to Move, we've heard first-hand how some moving clients had a company cancel on them at the last minute.
We don't want that to happen to anyone. That's why for as long as there are long-distance movers available, we'll try to accommodate your NYC move, no matter where you move from or where you're going.