Movers from NYC to Portland, Maine
Moving from New York City to Portland, Maine
Located on Maine's breathtaking Casco Bay, Portland is a small city with a rich cultural history, thriving arts community, and diverse food scene. The city's quaint New England-style homes and hip Old Port waterfront lend it a historical charm with a modern, artsy flare.
Residents and tourists can enjoy eating and shopping along Portland's picturesque harbor, strolling through the Western Promenade on top of the bluff, or simply taking in the fresh ocean air as it rolls in across the rocky shores of the peninsula.
Reasons to Hire a Professional Moving Company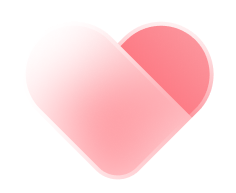 Years of Experience
Born To Move is well-equipped with the knowledge and expertise to handle any kind of move.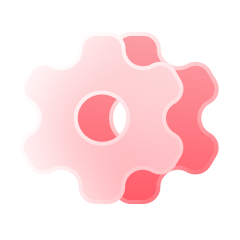 Free Estimates
We offer free estimates and an online calculator to their customers.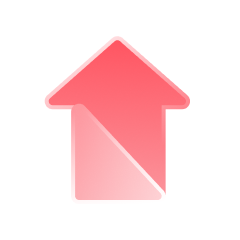 Competitive Rates
Moving can be a pricey endeavor. We provide competitive flat rates from $1,500 for moving a studio.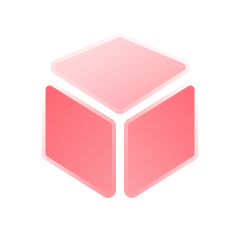 Professional Packing
We have the training and experience to properly wrap and protect your items for a safe and secure move.
2 000

Happy clients

2 500

Boxes delivered

1 000

Days of work

40

Helpful movers

200,000,000

miles we have traveled during our work
Planning your New York City to Portland, Maine Move
Anyone moving from New York to Portland, Maine is sure to fall in love with the city's eclectic mix of cultures and cozy small-town feel. Don't let your move add unneeded stress. Professional moving services like Born to Move make the process entire moving process simple and intuitive.
Portland, Maine is located just over 300 miles up the east coast from NYC. But don't let the short distance fool you– moving from New York to Portland, Maine involves hours of driving over miles of steep mountain roads, through long stretches of rural highway. Vehicles that aren't equipped to handle heavy loads may struggle up inclines, and encounter unpredictable problems on rugged terrain.
There are also many other details to consider when it comes to planning your move from New York to Portland, Maine, such as:
Packing materials
Travel coordination and scheduling
Permits
Moving costs
Safety
Our New York to Portland, Maine moving company handles every step of the moving process. We'll work with you to coordinate the date and time of your move and provide a step-by-step breakdown of the scheduling and costs before you agree to our terms.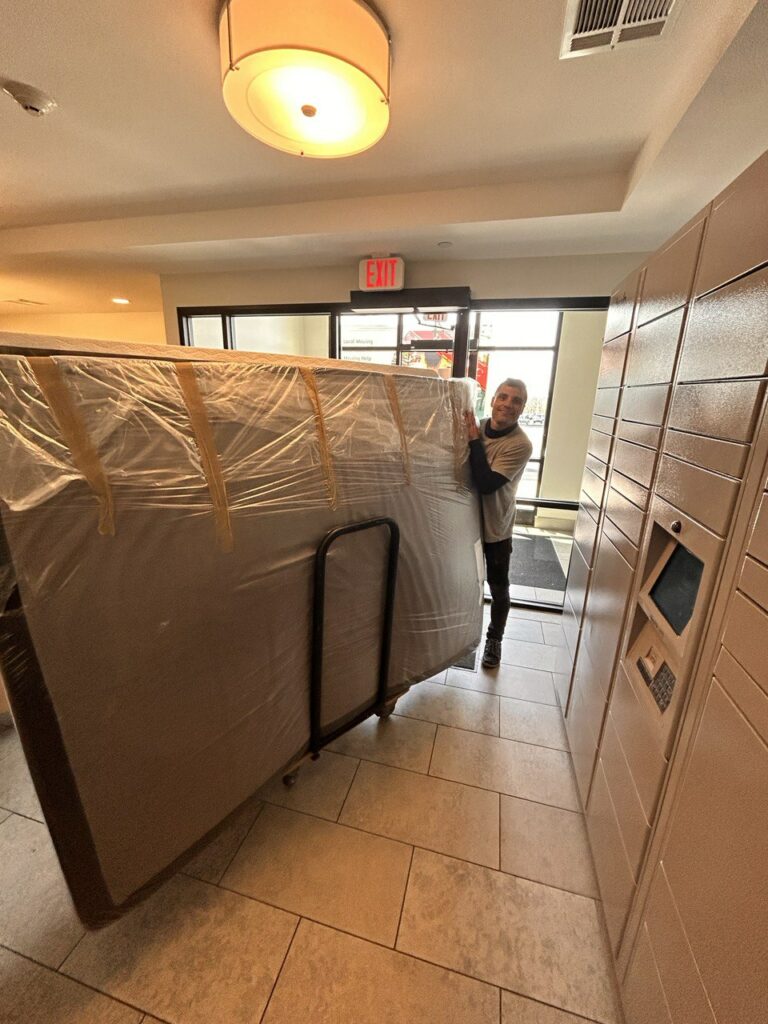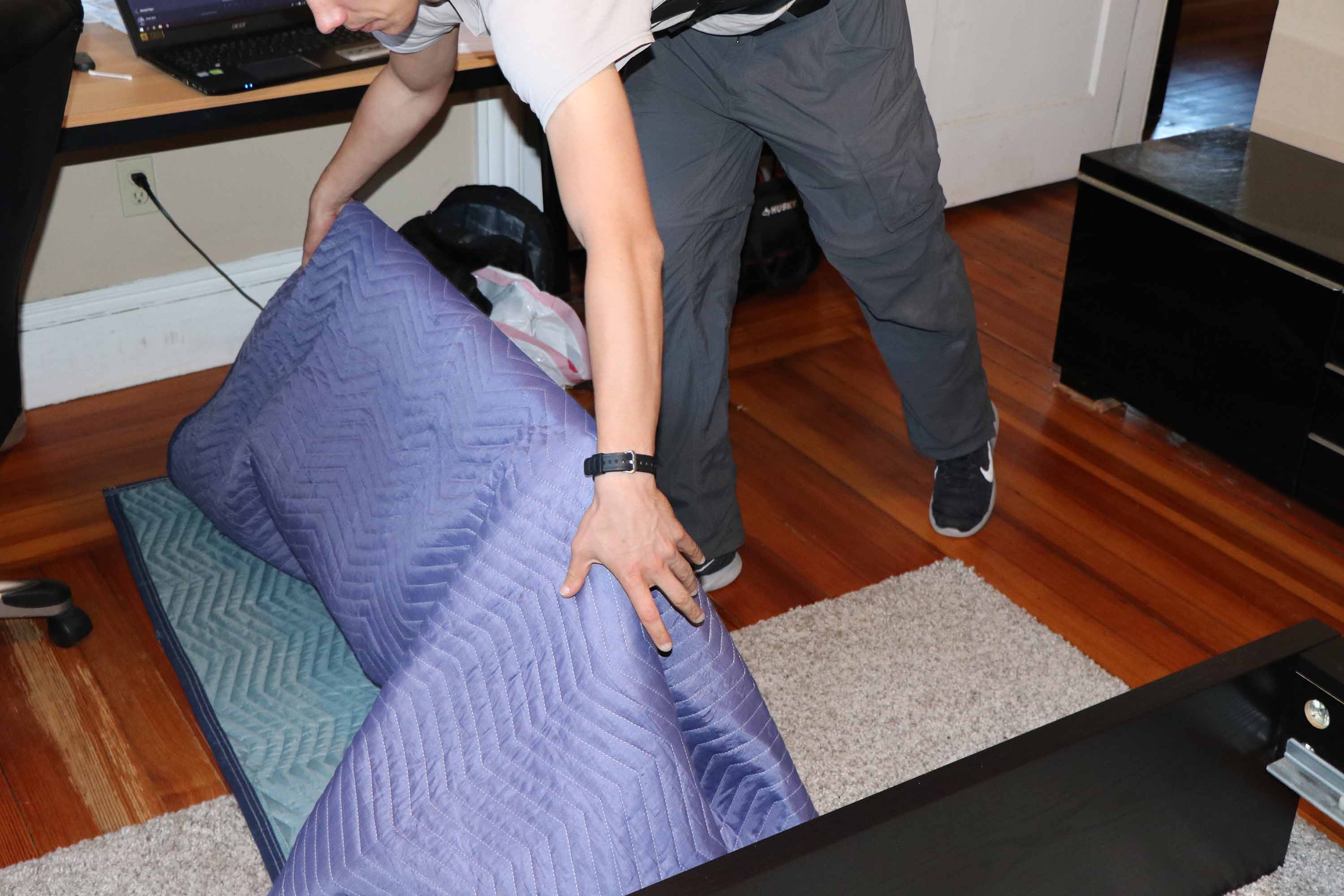 24/7
Our NYC storage facilities are guarded 24/7 by security cameras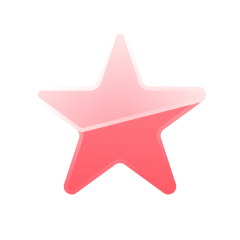 Special Service to Move Valuable Items
On the day of your move, our movers will show up at your door with everything needed to get your things packed and stored in our moving truck.
Materials and tools we provide include:
Packing tape
Commercial bins
Furniture covers
Mattress bags
Shrink wrap
For an additional charge, we'll even bring cardboard moving boxes.
Why Born to Move is One of the Best Moving Companies from New York to Portland, Maine
If you're still unsure if Born to Move is the right moving company for you, take a look at our amazing reviews. If you still have questions about our moving service, all you have to do is give us a call and speak to one of the friendly representatives.
How Much Does it Cost to Move from New York to Portland, Maine?
Affordable Prices
To get your custom estimate for the total cost of your move, simply fill out the form on our website with your contact information and the details of your move. We'll send you a follow-up email with your estimate. Once you've accepted, just sit back and let us take it from there!
Your New York to Portland, Maine move qualifies as a same-day move. The total distance is 314 miles via I-95 S, guaranteeing a flat rate charge. This flat rate includes packing, labor, fuel, taxes, and all other costs associated with your move. Once we quote you a flat rate price, it doesn't change.
This move will cost $900 for a studio apartment and range from $1,300 to $2,500 for 1-bedroom to 2-bedroom apartments.
Born to Move offers moving options for dwelling sizes up to 5-bedroom homes and beyond.
Are you looking for a New York City to Portland, Maine moving company? Contact us today to schedule your next move.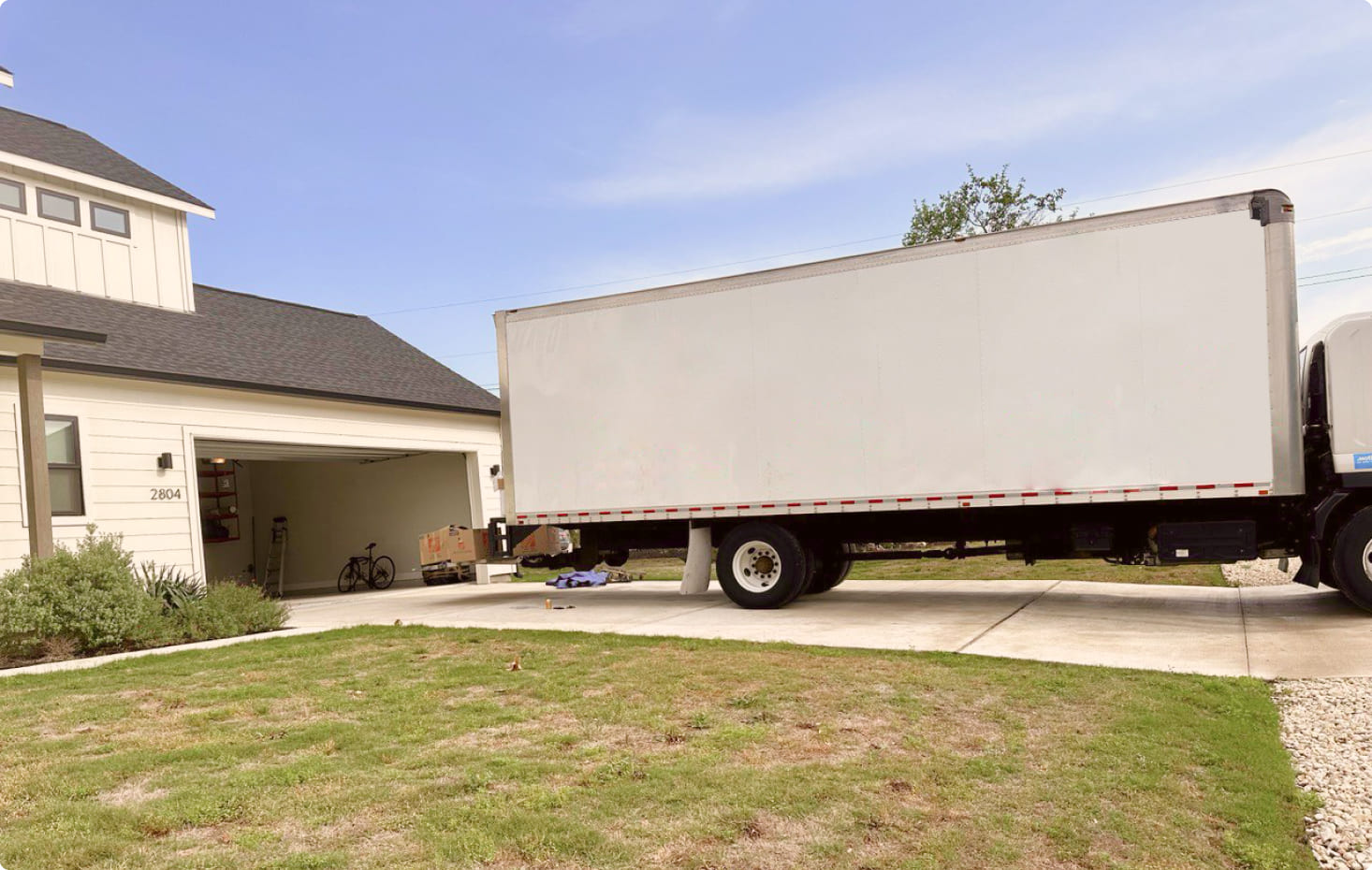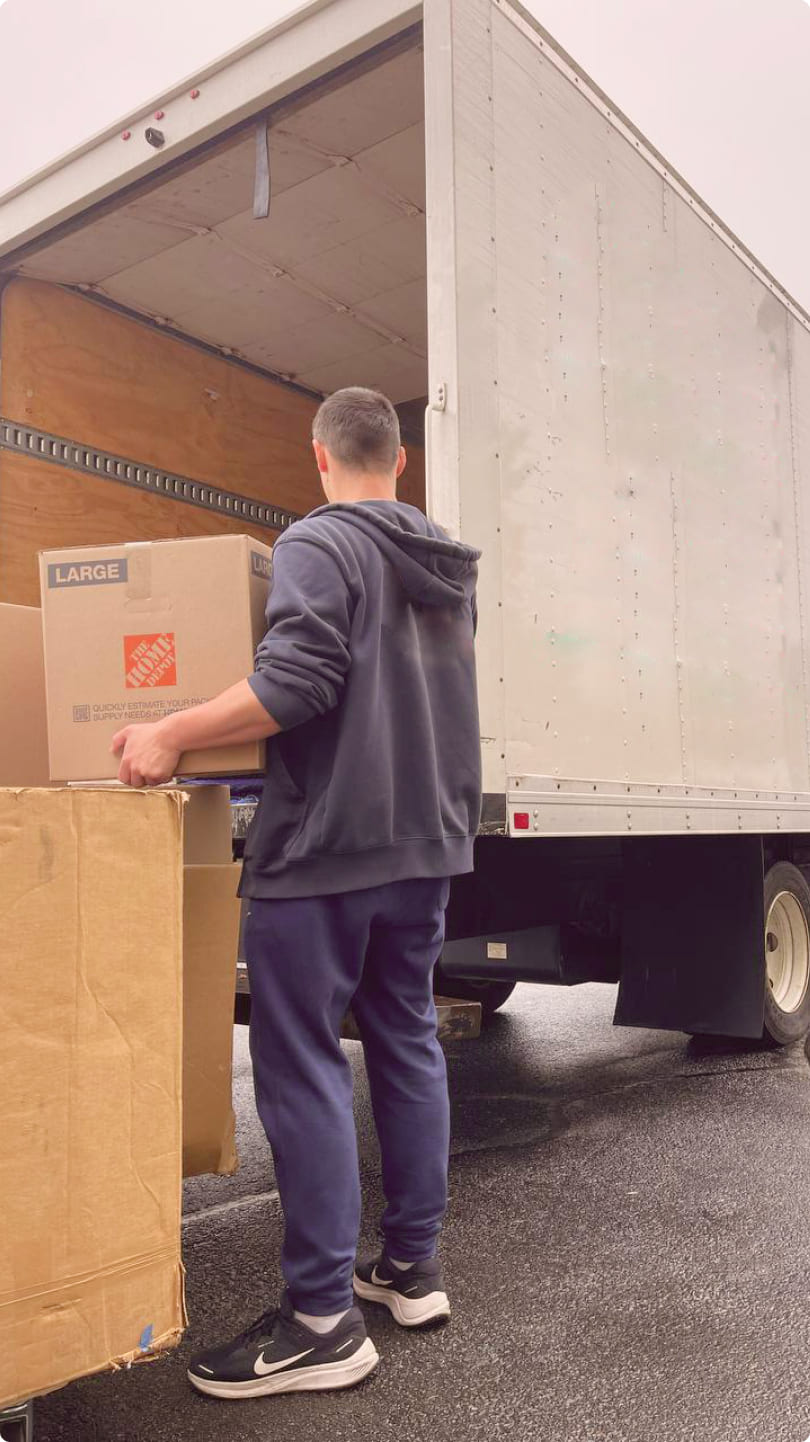 How much do movers cost?
We guarantee delivery in 4-5 days
Size of the move
Flat price range
small 1 bedroom
$10,000 - $12,000
large 1 bedroom
$10,000 - $12,000
small 2 bedroom
$10,000 - $12,000
large 2 bedroom
$10,000 - $12,000
3 bedroom apt
$12,000 - $15,000
2 bedroom townhouse/house
$12,000 - $15,000
3 bedroom townhouse/house
$12,000 - $17,000
4 bedroom townhouse/house
$12,000 - $17,000
5+ bedroom townhouse/house
starting from $14,000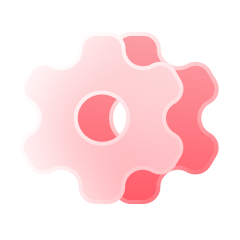 Our flat rates include all other charges:
Labor & Equipment
Floor Protection
Wrapped Furniture
Tolls
Taxes
No Additional Fees
Fuel Charge
Safe Delivery
Guaranteed Price
You can contact us for consultation and detailed calculation of services
Each customer receives guaranteed gifts when ordering a mooove
1 month

of free storage over 12 month

5 boxes

for small stuff

5%

discount for return customers

1 lift

to the apartment for free
How we work
After providing the moving company manager with the details and additional information required, you will get an accurate quote for the moving services. This will help you plan your budget and ensure you have the necessary funds to complete the move.

Once you have accepted the quote and decided to work with our moving company, book a date for the move. This will ensure that the movers have enough time to plan the move and will give you an idea of when your items will arrive at your new home.

3

Wait for the moving day

As the moving day approaches, make sure that you are prepared for the move. Prepare all the furniture and gather all of the things to be moved, pre-pack them according to the instructions provided by the movers if needed, and be ready to go on the day of the move.

After the moving truck has left and your furniture and boxes have been unloaded and arranged in your new home, you can finally start to enjoy your new space. Have the essentials at hand, take the time to settle in, and get to know your new home and surroundings.
FAQ
Do I have to empty drawers for movers from NYC to Portland, Maine?

Yes, all the drawers must be empty. That is mandatory. If you keep the drawers full of stuff, movers will reload everything to the boxes.

How do I prepare for movers to pack?

To save the time of labor, you may take all kitchen stuff out of the cabinets, making sure that all the stuff is organized room by room.

Will Moving Companies Ship My Car & Furniture Together?

Moving companies do not provide car shipping services. We are responsible for household belongings only.

Do you offer a flat-rate pricing for New York to Portland, Maine moving?

Born to Move has a transparent and clear price policy; we provide all-inclusive flat rates for interstate moving. Once you get a final flat price for the move, it is never subject to change.

What day is the cheapest to hire movers?

Most pricy dates for the move are always the end and the beginning of the month. Other dates would be in the same price range.

How many movers do I need for my move from NY to Portland, Maine?

Depending on the size of your home, we determine the size of the crew for your particular move. The minimum crew size is 2 men.