Born to
Move
New York City movers
You can relax while we make your life less stressful
Book a move
You are all set!
Our team will text/call you from
(617) 903-2609
We will call you between 1-20 min
Guarantee the safety of your belongings in every move

About us
The company Born to Move was created in 2016, and from this time, we have been providing customers with high-quality moving services. Our professional movers can arrange moving of any difficulty – regardless of whether it is a short-distance local move across New York or a long-distance relocation to another state.
We are a full service moving company in New York City (NYC) and count ourselves as being among the top movers around.
We enjoy working with our customers, and we are excited to provide the best moving in New York for our customers.
Read more
Our mission is to help move people locally and out of state. We will try to make everything is easy as possible. We enjoy working as a team to help our customers and provide exceptional moving services.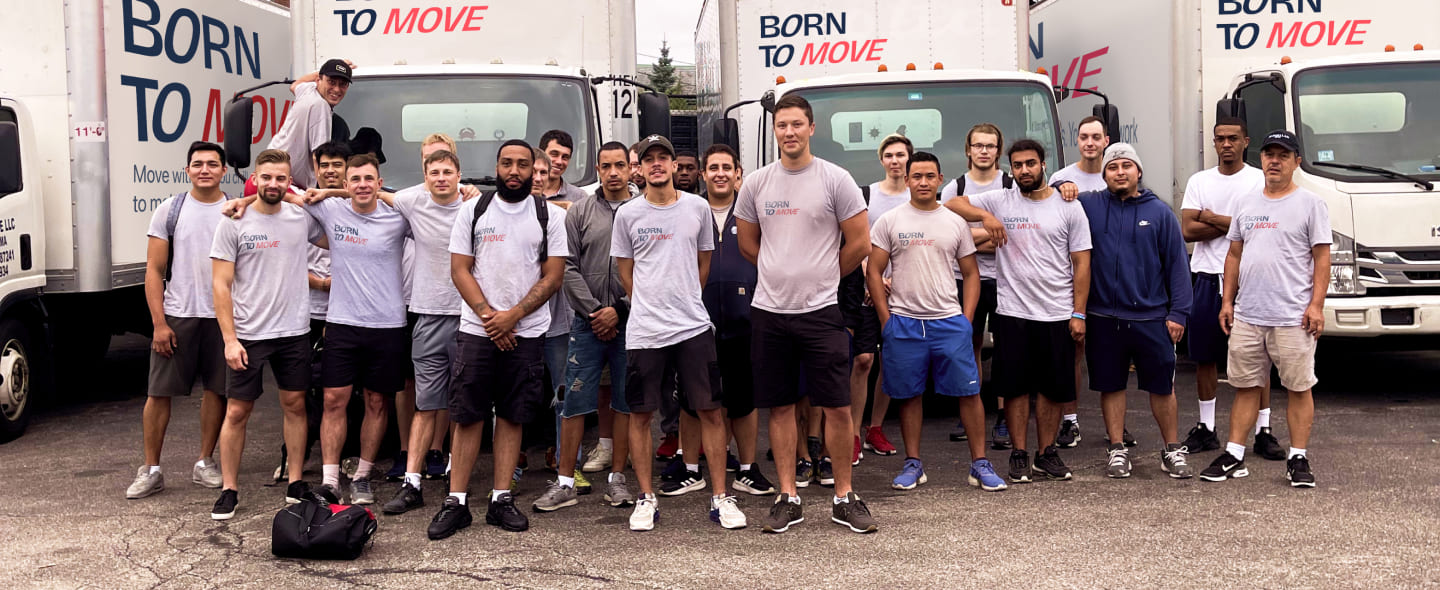 Our services
Moving comes in all shapes and forms. It is up to customers to choose between experts in the moving field and amateurs. With our moving company, you will get expert movers. Whatever your reason for your moving may be. When you need to move apartment, house, or office, locally or long distance, we've got your back in New York City.
Born to Move NY provides full packing and unpacking services loading & unloading.
How we work
Born to Move manager will give you a free quote before you hire us, which is an estimate of how much the entire move will cost you. Note that the quote is an estimate and subject to change. You should always check in with a few different movers' services in NY and compare the cost before choosing your primary mover. We will offer you the most competitive and affordable rates among all the full-service movers in New York City.
Fill out the request form or Call us at 646-787-5693
Fill out the request form or Call us at 646-787-5693

Confirm all the details with us and set up your date

On a big moving day Born to Move shows up

You can enjoy your new home or apartment. (Dont forget to unpack your boxes)
Request your move online right now
Great choice for your next Move. Our Moving Company is fully licensed and insured!
Get your Quote
Check our reviews
Over the years, we have received many positive reviews about our moving work, which you can check on Google. There you will find happy customers satisfied with the services of our expert local movers.
Each customer receives guaranteed gifts when ordering a mooove
1 month

of free storage over 12 month

5 boxes

for small stuff

5%

discount for return customers

1 lift

to the apartment for free
You can get a quick 1-minute estimate online with the details you give on our website. We don't charge extra in our prices for tolls, packing materials, fuel, taxes, and for placing your furniture wherever you need it. We have flat prices based on the distance you are moving, how much stuff you have, and what size truck you need.
Our prices add extra for storage, hoisting, parking permits, and piano moving, but that is only because these require either third-party facilities or more labor than necessary for your moving job.
See more
All rates also include:
Blankets/Floor runners
Gas/tools
Insurance/COI
Tools
What's Included in our Flat Price?
We pack all of your most valuable items

Our Movers will wrap and shrink-wrap your furniture. We will pack your clothes as well as your furniture.

We will go extra mile to pack your furniture

We will disassemble and reassemble your furniture and wrap all glass objects with cardboard boxes for extra protection.

Mattresses moving

We will provide mattress covers and boxes for your mattress in case you are moving on a long distance.

Labor and travel time

We included everything in our flat price. Please provide accurate estimate and there is never going to be an extra charge.

Why are we different from other moving companies?

We treat our customers like they are friends and always feel free to leave us a comment after your mover. We also offer full replacement value insurance.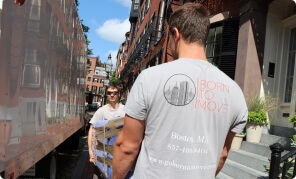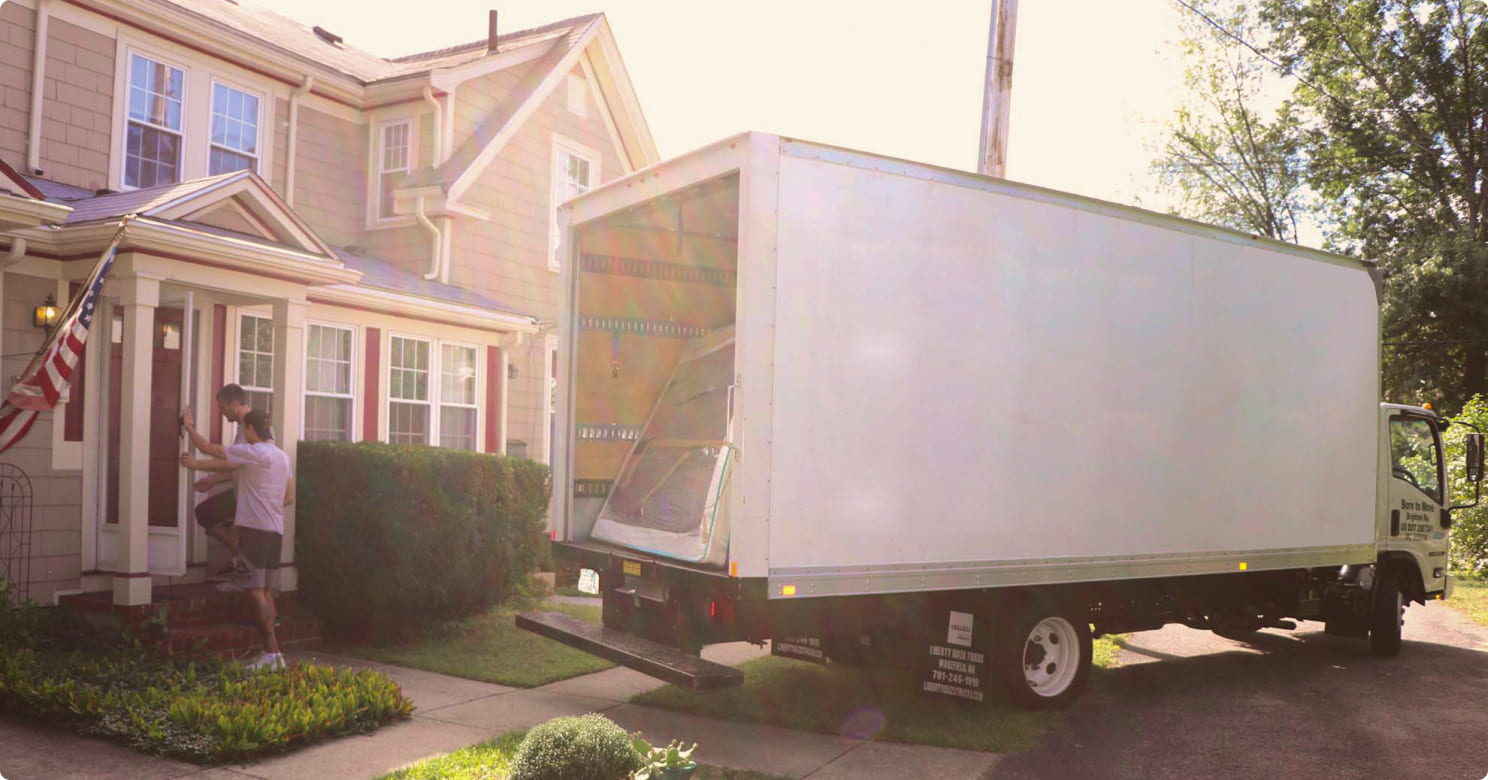 /home/borntomovenyc/web/borntomovenyc.com/public_html/wp-content/themes/borntomove/index-new.php on line 901
);">
Our locations
Local moving
To make all local moving arrangements easy and comfortable, book New York local movers to help your move.
Long distance
Long distance is definitely our movers' favorite. We turn this move into a road trip with your boxes and bring them home safely.
See all destinations
International relocation
We understand the complexity of such a challenging task and are ready to maintain the process wisely.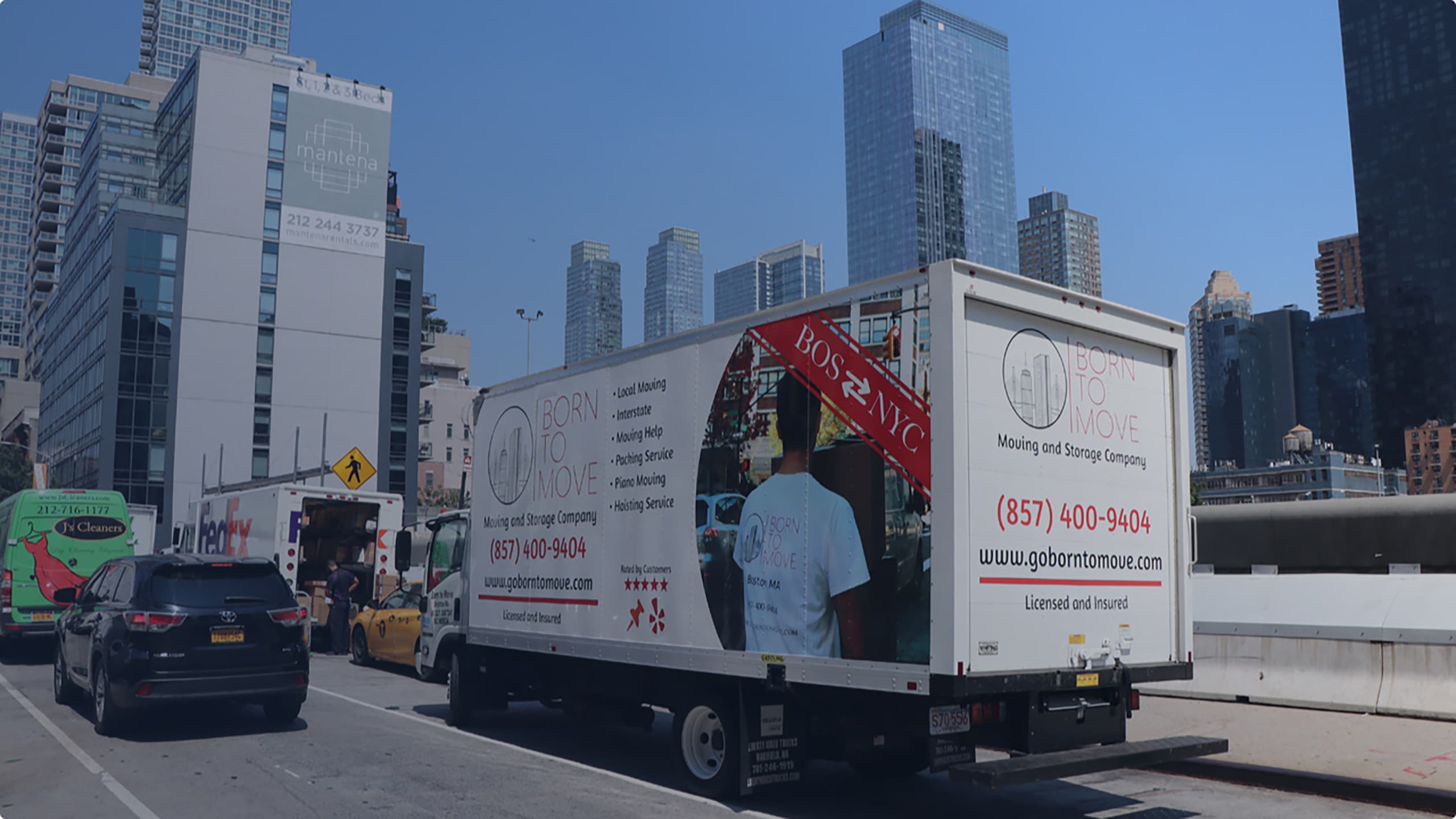 You can be sure of the honesty, reliability, and professionalism of Born to Move's movers and can trust the company overall. Don't take our word check our reviews online!
Movers who are ready for everything
If you do decide to hire the experienced and professional Born To Move movers in New York City then congratulations! Our movers are the best! To set things in stone, you will have to pay a deposit. Our movers are all professional and well-trained in handling all kinds of clients with all sorts of different requirements, so our movers take care of every aspect of moving. With our packed COI-covered services, you can expect our NY movers to arrive before time and get things ready because New York City traffic is a beast in and of itself. Whether you're moving to NYC or moving out of it, you will need time on your hands. Depending on your needs, we will provide befitting transportation from near your location. On that topic, the trucks in NY come at no additional cost to you.
Our movers are always ready to:
Disassemble and assemble furniture;
Wrap/unwrap every single thing;
Load/Unload trucks.
You can be sure that any of your belongings, be they potted flowers or a fragile TV set, will be delivered safe and sound.
Our contacts
Adress

315 Avenue P, Brooklyn, NY 11204 (Office)

Contacts

Working schedule

Every day: 8am - 7pm