Last Minute Movers in New York City
Quick relocation in case of force majeure
Book a move
Handling any last-minute relocation
Our full service moving company specializes in handling a wide range of moves and international relocations, handling situations of any complexity bravely and wisely. The experts of our facility can maintain the move on a professional level for we have been working in the field since 2016. The great reputation among New York residents, positive reviews, and a huge number of satisfied customers are the things that silently prove that we are among the best in the field.
As of today, we are here to provide professional assistance, handling any last-minute relocation and helping the customer to move to a new place within the shortest period of time possible. We proudly offer an extensive range of essential and emergency moving services, delivering considerable support and affordable assistance. Today we are talking about the nuances of handling the last-minute relocation for it involves many things to be taken into account. It is not like the ordinary relocation that features multiple-step preparations required to be performed in advance. Let us find out more about the last-minute move.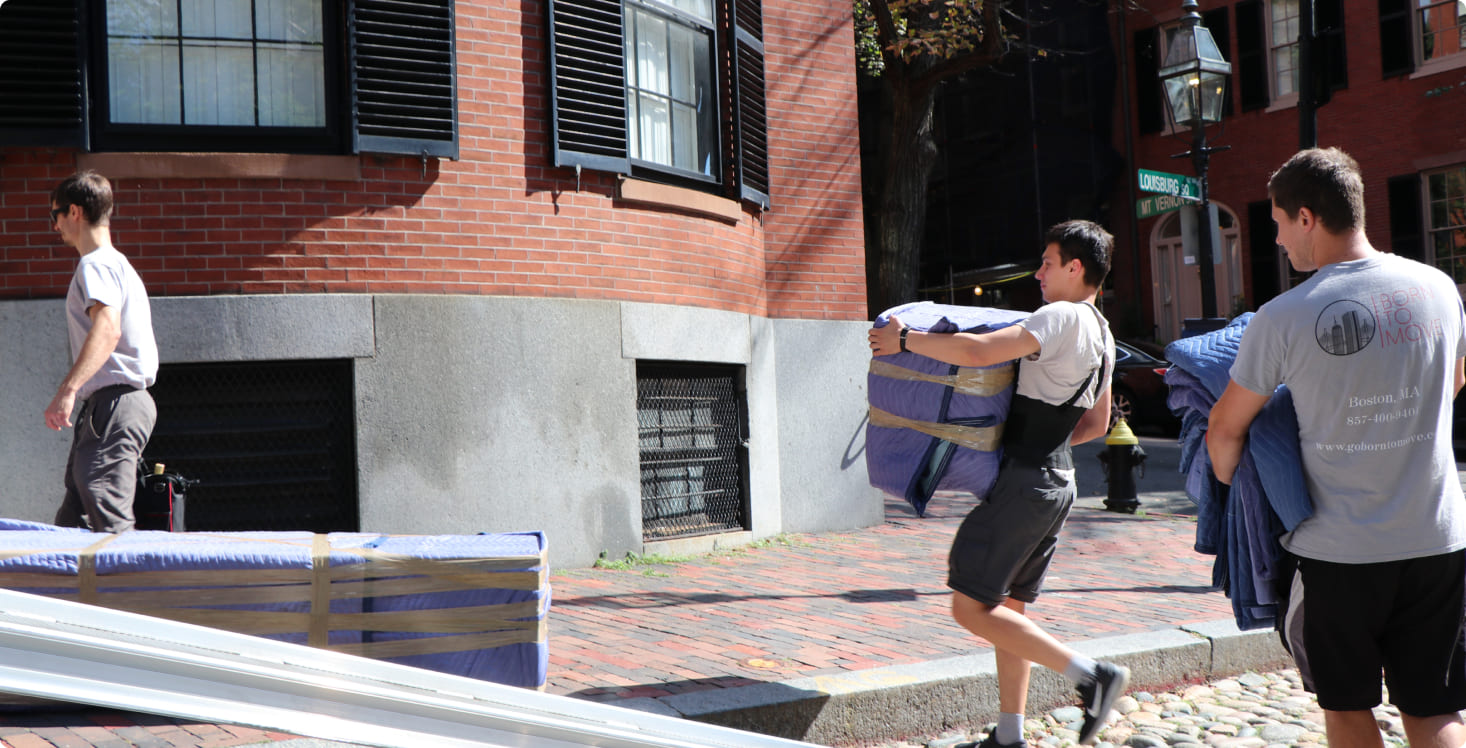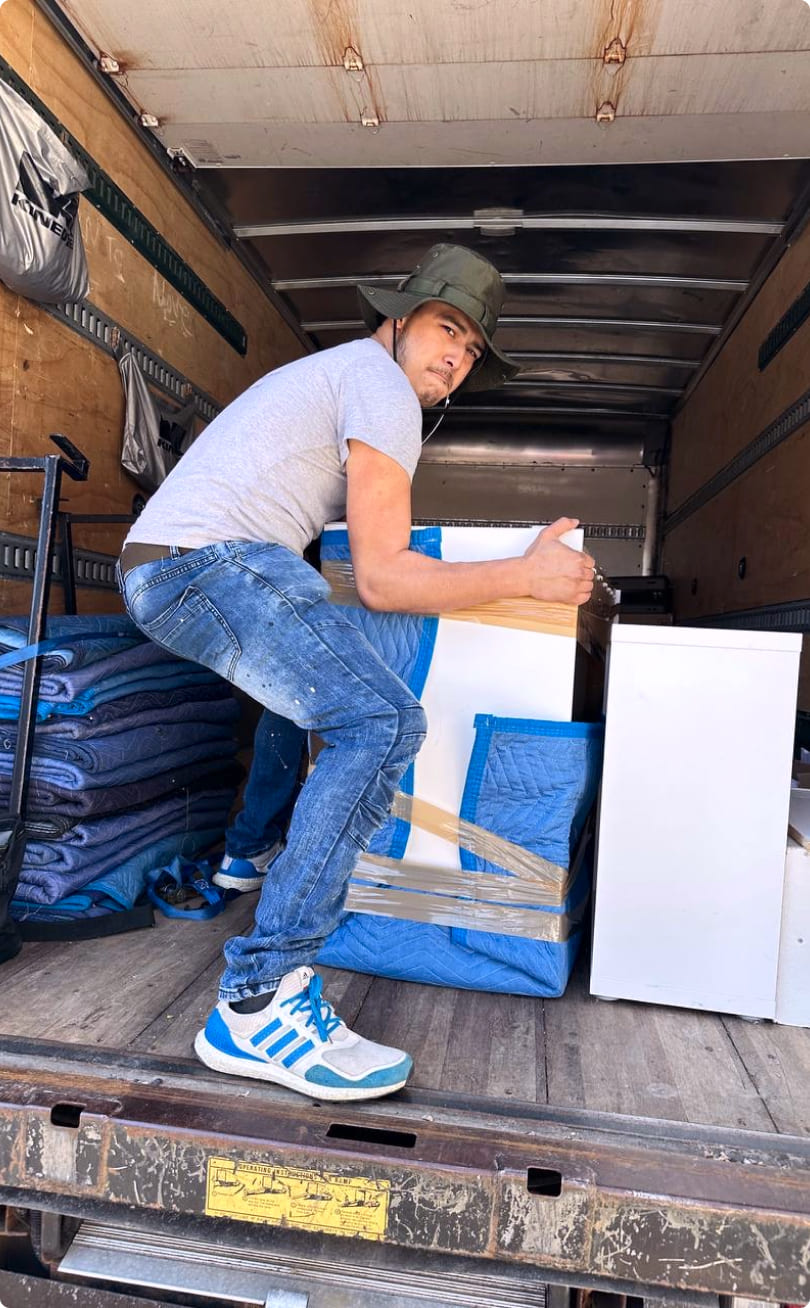 Client oriented services
Years of Experience

We have been a moving industry expert since 2016 with a 4,9 rating. Born To Move is well-equipped with the knowledge and expertise to handle any kind of move.

Fixed prices

We have been a moving industry expert since 2016 with a 4,9 rating. Born To Move is well-equipped with the knowledge and expertise to handle any kind of move.

Insurance

We have been a moving industry expert since 2016 with a 4,9 rating. Born To Move is well-equipped with the knowledge and expertise to handle any kind of move.

Licenses

We have been a moving industry expert since 2016 with a 4,9 rating. Born To Move is well-equipped with the knowledge and expertise to handle any kind of move.
Check our reviews
If your upcoming relocation occurred absolutely unexpectedly, you can count on the professional assistance of our experienced and skilled team of same day NYC movers. As stated at the beginning, we have operated in the field for a considerable number of years and thus have learned to listen to customers' demands and requirements. We put the needs of our clientele in the first place, delivering first-rate moving services around New York and its boroughs.
An extensive range of essential relocation services and features, as well as the readability of professional staff to cooperate and maintain any relocation process on the first-rate level, are the key things that distinguish us from other relocation facilities residing in the proximity.
Find out estimated cost of last minute movers
Great choice for your next Move. Our Moving Company is fully licensed and insured!
Get your Quote
We use the flat-rate pricing model, which is suitable for any type of move, as well as for the relocation of any complexity. This pricing model is used by the first-rate moving companies near me only for it is more reliable and affordable. Do not hesitate to get in touch with our friendly customer support to receive a free quote for your move. We provide online and on-site free estimates, allowing our potential clients to use an online calculator available on our website. The aforementioned feature estimates the final cost of the move based on the selected services. The customer is required to fill out the form on the screen, providing all the necessary pieces of information to calculate the precise moving cost.
See more
All rates also include:
Blankets/Floor runners
Gas/tools
Insurance/COI
Tools
Useful relocation in a hurry tips from a professional moving crew
Usually, any relocation is performed in steps that involve preparing the customer's items and environment for the move. When it comes to the last-minute relocation, the pattern may vary for there is not enough time to perform particular tasks. The question is, how to prepare for the unforeseen or emergency move efficiently, remaining neatly organized?
Making a checklist of items
Avoid sorting things
Dealing with pieces of furniture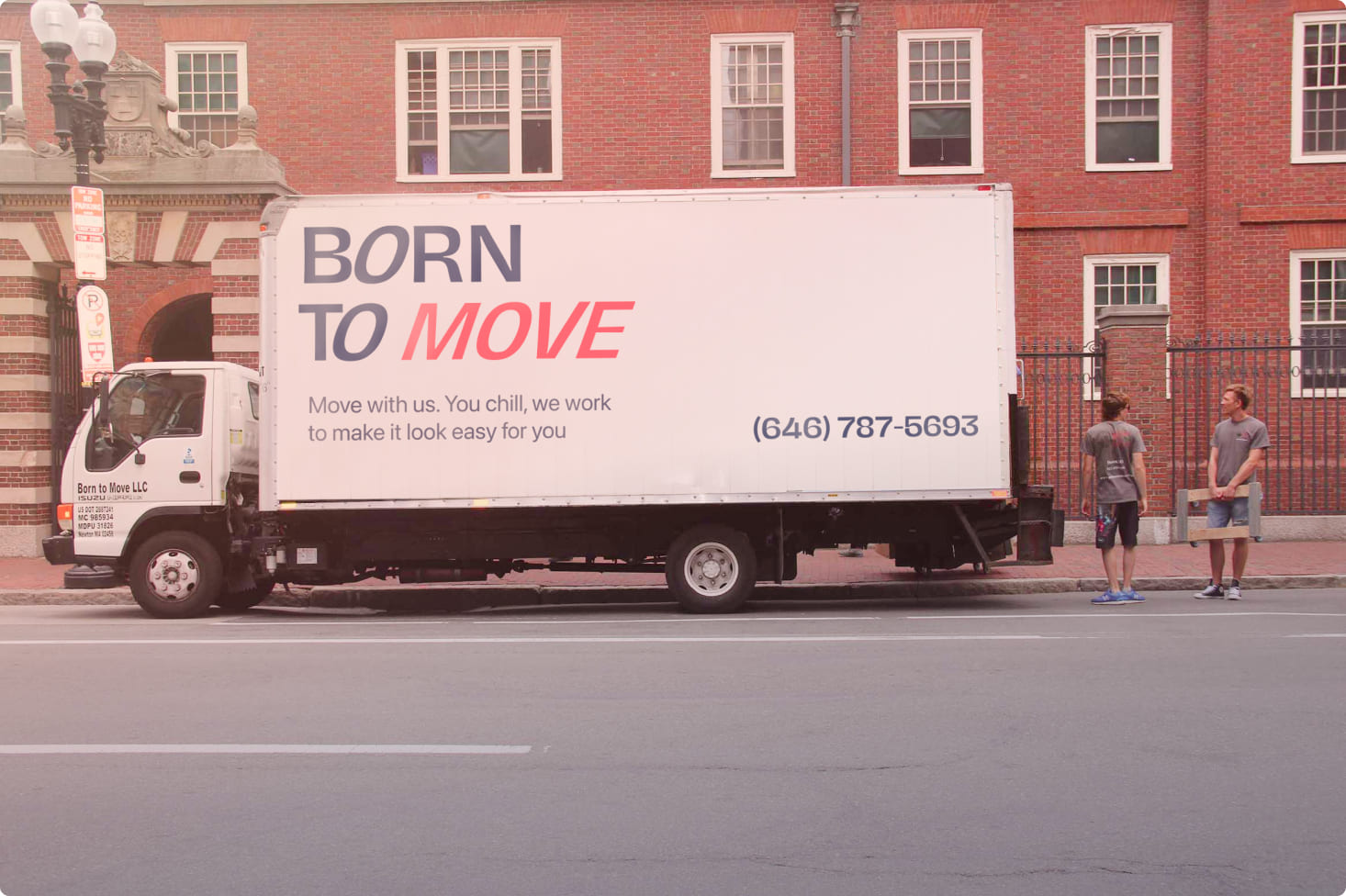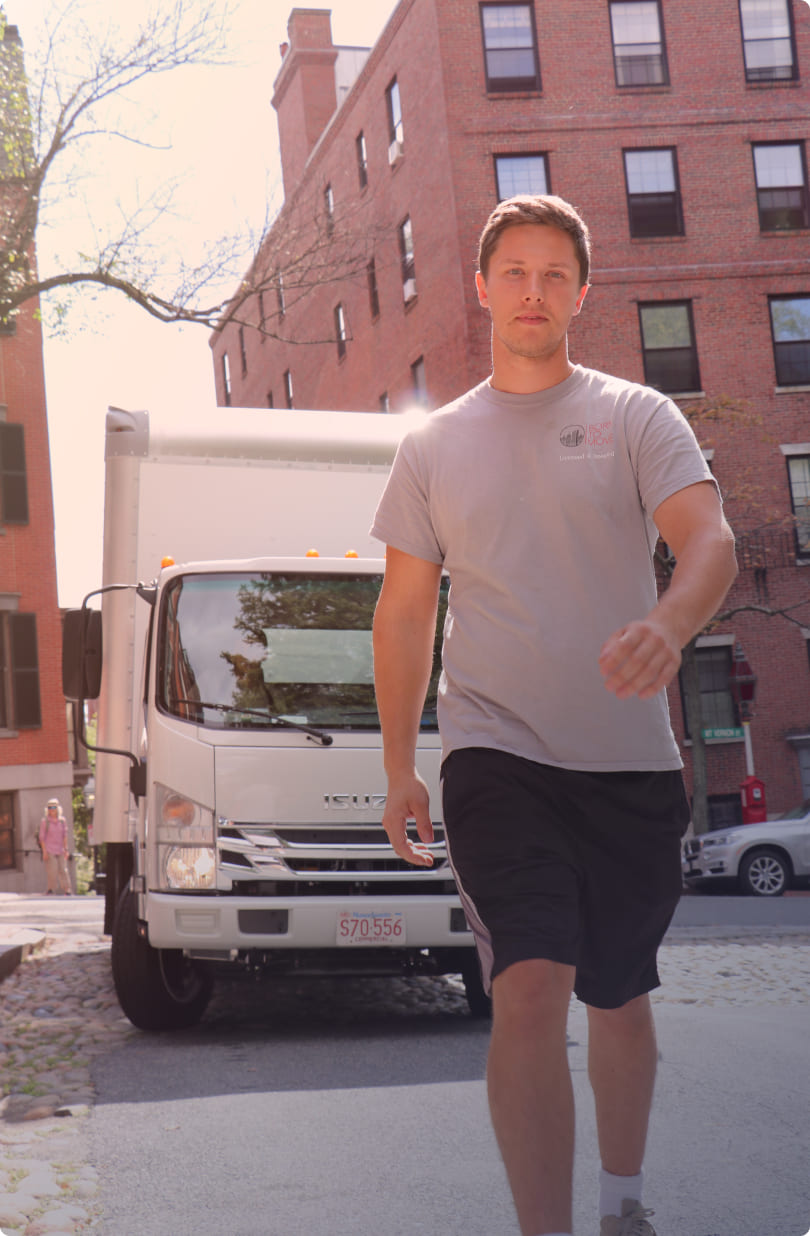 Dealing with pieces of furniture
Leave this challenging task to professional movers near me as it requires both strength and the use of a wide range of additional tools. Since you have no time to measure the space around, you can protect it beforehand by covering the sharp edges of both the item required to be packed and the walls.
In the meantime, the team of movers in NYC will dismantle the furniture, using the necessary equipment to do it rapidly and efficiently. Keep in mind that all fragile and oddly-shaped items inserted in a piece of furniture are packed and secured separately.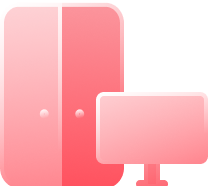 Informative support and assistance
The task of the relocation company is to provide the client with a pre-calculated moving cost according to their needs and demands.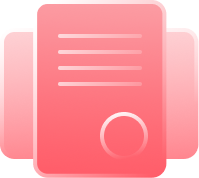 Moving plan
Throughout the entire moving process, our professional team and relocation experts are available to you in terms of receiving any additional piece of information or advice regarding the process.
Payment methods
There are 2 payment methods in Born To Move
Cash

You can pay in cash with a decent profit

Card

when paying by card, +3 is added to the price list%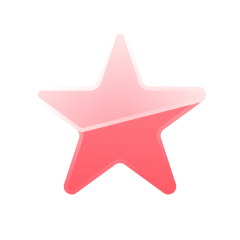 Fully Licensed and Insured Company ready to provide High Quality Service.
Federal Motor Carrier Safety Administration
US DOT 2887241
MC 985934
How we work
The movers will give you a free quote before you hire us, which is an estimate of how much the entire relocation will cost you. Note that the quote is an estimate and subject to change. However, you can use this quote as a guide to shop around for quotes; we encourage you to do this.
You should always check in with a few different movers' services in NY and compare the hourly movers' cost before settling, but we must tell you that our movers offer the most competitive and affordable rates among all the full service movers in New York City (NYC).
We guarantee you our most reasonable flat price

Confirm all the details with us and set up your date

On a big moving day Born to Move shows up

You can enjoy your new home or apartment. (Dont forget to unpack your boxes)
Moving Services
Our movers will help you arrange any kind of transportation, as was mentioned above. You can order:
Relocation plan. Our moving managers will help you to plan the specifics of your move within NYC. Dumbo, Brooklyn, Manhattan, or the Bronx – choose any place and time in New York City (NYC) you like. There is no problem with late-night moving if you need it. At this stage, you can also include other information or request additional local moving company tasks.
If you're going to be moving a short distance, near the place you're living right now, you can order local movers to help. With their assistance, you will have a fast and easy relocation. Local trips within NYC may even be completed within one day.
Packing. The most difficult step in local relocation is moving belongings from one place to another. If you don't want to spend your precious time with such energy-intensive activities, our movers can help you. They will pack everything in specialized boxes and protect it using safety materials. None of your stuff will end up broken; we guarantee it!
White Glove transportation. This is a special kind of service for highly precious and fragile items. If you worry about a certain valuable object, you can order movers to isolate it in a safe container. After that, qualified movers will keep it under close surveillance right to the end of the local moving in New York.
Storage. Even on local trips, you may need to keep your things in a safe place for some time. Who knows what might occur – problems with rent, apartment renovation, or vacation before moving in? In all these cases, you can ask us to store your belongings in Born to Move storage facilities. And when the time comes, our best movers will take your things right to the necessary New York City area.
FAQ
How do professional movers load a truck?

We have a strategy to load a truck based on our experience and years in business. First come boxes, totes, and containers. Then we load stackable furniture such as nightstands, desks, bookshelves, and tables. In the end, we put all items which could not be stacked. We use straps to fix everything inside the truck. No single item will be loose during the transportation.

How to prepare for the move?

Please make sure that your boxes and furniture are well organized and movers will have a convenient and safe path to carry your belongings.

How do I choose a professional moving company?

Nowadays, we search for everything online, and moving is no exception. Check out reviews online, and you will better understand which company is worth relying on. For example, Born to move has over 1.000 five-star reviews online, and we are proud of our online presence.

What day is the cheapest to hire movers?

Most pricy dates for the move are always the end and the beginning of the month. Other dates would be in the same price range.

Can I request an in-home estimate?

Sure thing! If you are looking for interstate moving services and your moving size is greater than 2 bedroom apartment, we provide on-site estimates. One of our managers will schedule an appointment with you and come on a certain day and time.