Movers from NYC to Vermont
Great choice for your next Move
Famous for its beautiful wooden-covered bridges, picturesque views, and majestic mountains, living in Vermont is like being in the midst of an endless postcard. Meanwhile, New York is world-renowned for its lively districts, towering skyscrapers like the Empire State, and much more besides.
No wonder people like to relocate permanently to these places! But even if you're used to long drives, six hours on your own is not exactly easy. To help alleviate some of the hassles, long-distance moving companies are here.
Whether you want to move from Vermont to New York or the other way around, you can trust that our New York to Vermont moving company will provide all services necessary and deliver them in a professional manner.
Why Choose Born To Move?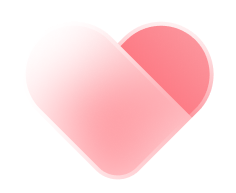 Years of Experience
We have been a moving industry expert since 2016 with a 4,9 rating. Born To Move is well-equipped with the knowledge and expertise to handle any kind of move.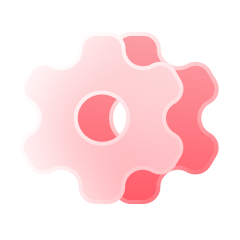 Free Estimates
You can get an accurate cost for the move without any hidden fees or charges. Make an informed decision about your next move.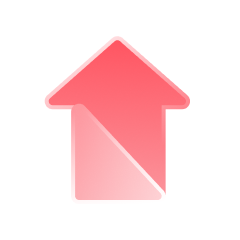 Competitive Rates
We provide competitive flat rates from $1,500 for moving a studio. We offer reasonable prices that fit within your budget.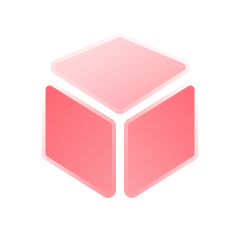 Professional Packing
We use special packing materials such as blankets, bubble wrap, and packing paper for maximum safety for your items for a safe and secure move.
2 000

Happy clients

2 500

Boxes delivered

1 000

Days of work

40

Helpful movers

200,000,000

miles we have traveled during our work
Moving process
If you are tired of living in New York City and you decided to relocate to Vermont and looking for the best moving companies. Born to Move is ready to provide same-day moving service from New York to Vermont, or for your convenience, we can do next-day delivery. It's totally up to you which option you would like to choose; the flat price for these options are the same.
Once you submit the inventory list on our website, all you have to do just wait for a manager to call you. We usually call within 5 to 15 minutes, so please pick up the phone when Born to Move appears on your incoming call. New York to Vermont movers will double-check your inventory, and we can set up a move date, whichever you like to do. After you and movers from NY to Vermont to agree on the price and inventory, we can schedule your move-in date. Born to Move can also do estimates via FaceTime, and feel free to check our reviews online. They're all great.
We don't require a deposit, so in order to book a move, we trust our customers, so no deposit is involved. If you decide to cancel your move, please give us at least 36-hour notice. If you decide to change the date, no problem, we can do this for you, just give us some reasonable time. Very important to do before your moving date to make sure what kind of requirement COI your building management has for moving companies. And please forward it to our email so we will take care of the certificate of insurance in advance.
On the move-in date, our movers from NYC to Vermont will show up on time, we will wrap your furniture, and we will protect your TV with moving blankets and shrink wrap. Your mattress will be wrapped up with mattress covers; all your furniture will be protected with moving blankets. Your boxes will be stuck up in the truck. Heavy boxes will go on the bottom, and the light boxes will go on top. The truck will be stuck in nicely, and NYC to Vermont movers will also bring the truck size according to your inventory, so if you have way more stuff than you anticipated, just let us know ahead of time. The start time for your move will usually be 9 AM, afternoon start time or evening start time. If you choose the evening start time, we will deliver your stuff the next day.
Vermont is a huge state. The drive to Vermont might take up to 6 to 8 hours in total. Depending on the road conditions and where you are going in the state of Vermont. Guys will reach you at the destination in Vermont. We will unload your stuff and set up the bed. Make sure to show the movers where you want to go all the stuff like boxes and furniture.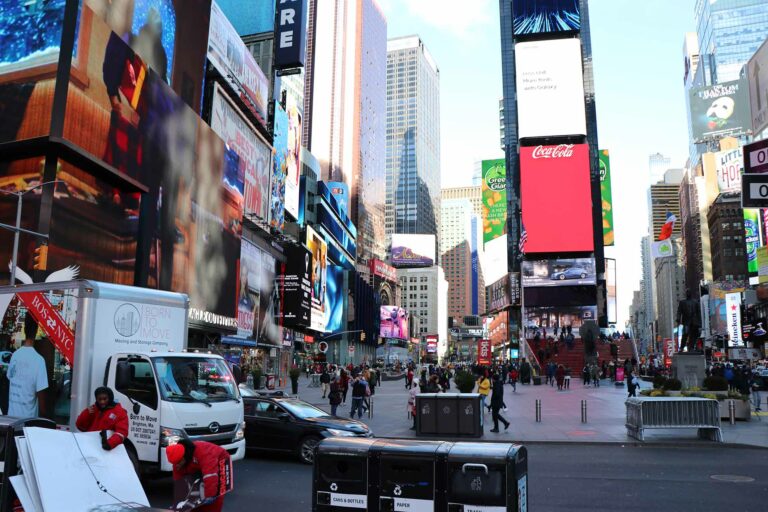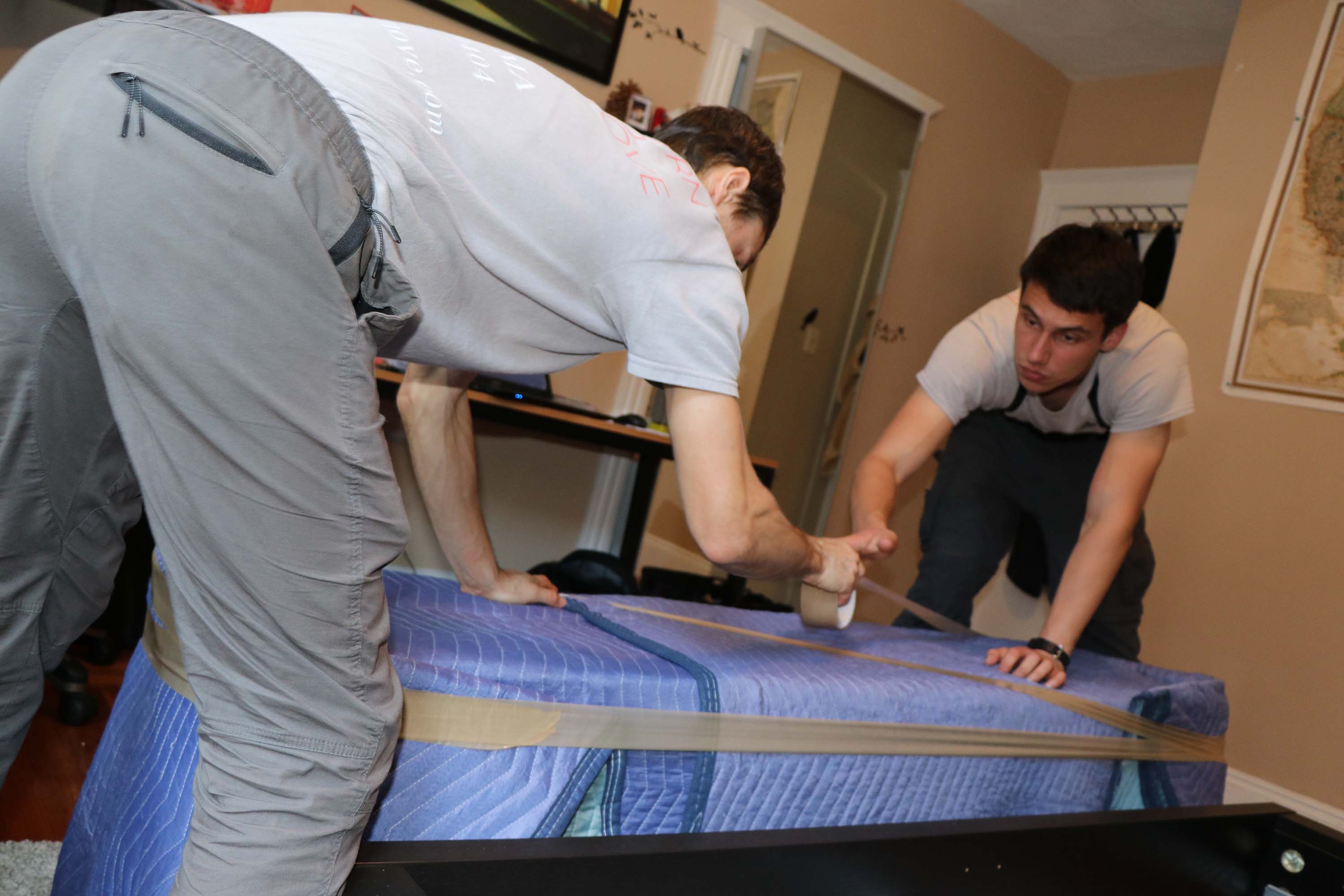 24/7
Our NYC storage facilities are guarded 24/7 by security cameras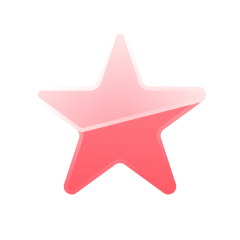 Special Service to Move Valuable Items
The utmost caution and safety will be exercised by our movers when handling and moving your priceless antiques.
Whether you want to move from Vermont to New York or the other way around, you can trust that our moving company will provide all services necessary and deliver them in a professional manner.
As a the best moving company we will reassemble your bed in your bedroom. We will put the couch in your living room and make sure that everything will be done by the order.
When we're done with unloading, all you have to do is just pay us the rest of the balance, and we will start driving back to New York City.
Moving prices
Affordable Prices
One-bedroom apartment moving from New York to Vermont will cost around $3,000.
For two bedroom apartment move, It will be around $4,000.
When you need to move 3+ bedrooms, the flat rate will be between$ 5,000 to $7,000, depending on where you are going in Vermont and the inventory list, because it's hard to see how big your move actually is.
But since we got your inventory and exact location, we can provide you with your moving cost, so make sure to reach out to us by calling us or using our online calculator.
If you have any additional questions regarding interstate moving from New York to Vermont, give us a call at 646-787-5693, and our moving representative can be able to answer all of your questions you may have.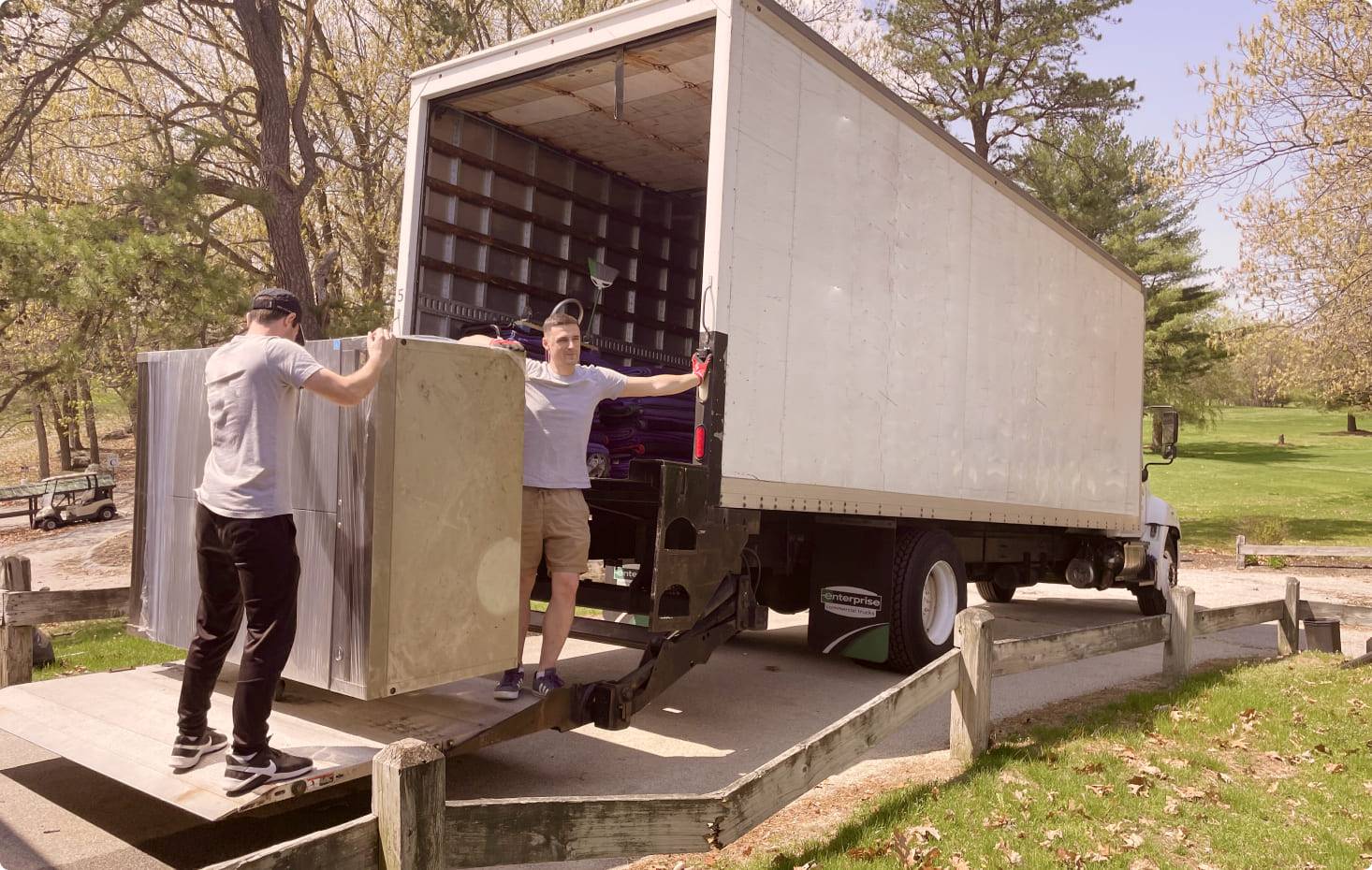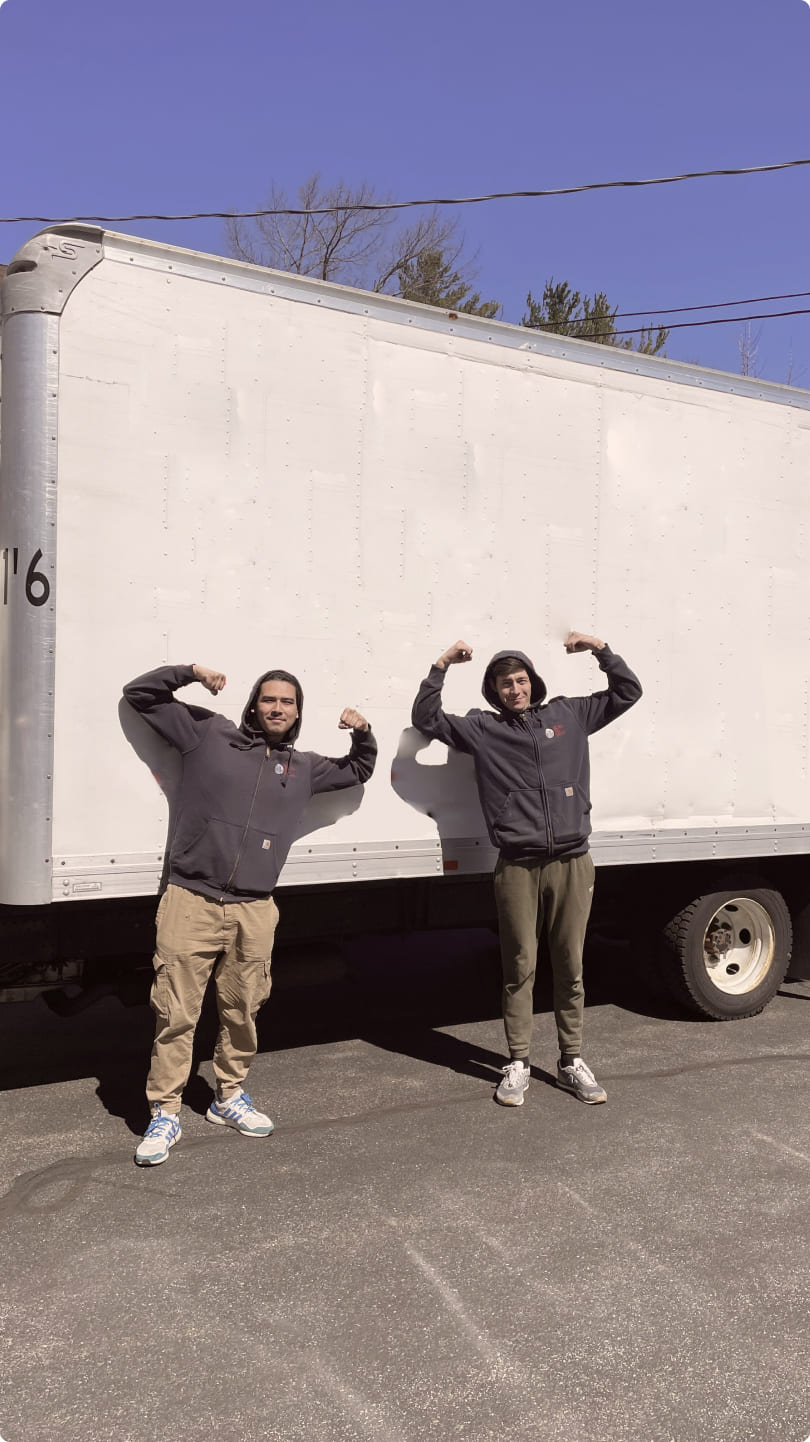 How much do movers cost?
We guarantee delivery on next day
Size of the move
Flat price range
small 1 bedroom
$3,200 - $3,900
large 1 bedroom
$3,600 - $4,000
small 2 bedroom
$3,600 - $4,000
large 2 bedroom
$4,000 - $5,000
3 bedroom apt
$4,500 - $5,500
2 bedroom townhouse/house
$4,500 - $5,500
3 bedroom townhouse/house
$5,000 - $6,000
4 bedroom townhouse/house
$6,000 - $7,000
5+ bedroom townhouse/house
starting from $7,000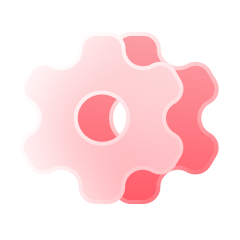 Our flat rates include all other charges:
Labor & Equipment
Floor Protection
Wrapped Furniture
Tolls
Taxes
No Additional Fees
Fuel Charge
Safe Delivery
Guaranteed Price
You can contact us for consultation and detailed calculation of services
Each customer receives guaranteed gifts when ordering a mooove
1 month

of free storage over 12 month

5 boxes

for small stuff

5%

discount for return customers

1 lift

to the apartment for free
How we work
After providing the moving company manager with the details and additional information required, you will get an accurate quote for the moving services. This will help you plan your budget and ensure you have the necessary funds to complete the move.

Once you have accepted the quote and decided to work with our moving company, book a date for the move. This will ensure that the movers have enough time to plan the move and will give you an idea of when your items will arrive at your new home.

3

Wait for the moving day

As the moving day approaches, make sure that you are prepared for the move. Prepare all the furniture and gather all of the things to be moved, pre-pack them according to the instructions provided by the movers if needed, and be ready to go on the day of the move.

After the moving truck has left and your furniture and boxes have been unloaded and arranged in your new home, you can finally start to enjoy your new space. Have the essentials at hand, take the time to settle in, and get to know your new home and surroundings.
FAQ
What items cant be packed by movers when moving from New York to Vermont?

There is a list of items forbidden for movers to transport: batteries, alkaline & lead-acid, household cleaning products, сorrosive chemicals or poisons, lawn and garden chemicals, flammables and explosives, live animals or plants, gas and oil products, compressed gas cylinders. If you want to move anything from the list, you can always pack it and put it into your personal vehicle.

How do movers want me to pack my things from NYC to Vermont?

We recommend using cardboard boxes for packing your things. Please split heavy stuff into several boxes, not overloading each box with heavy books. Seal the boxes using tape from the bottom and the top. It is always great when each box is marked with signs such as "fragile" or "bathroom."

How do I prepare for movers to pack?

To save the time of labor, you may take all kitchen stuff out of the cabinets, making sure that all the stuff is organized room by room.

Will Moving Companies Ship My Car & Furniture Together?

Moving companies do not provide car shipping services. We are responsible for household belongings only.

How much to tip movers when moving from NY to Vermont?

Tips are not a requirement and always depend on your satisfaction after completing your moving project. Usually, customers appreciate the hardworking of the movers with 10% gratitude.

How many movers do I need for my move?

Depending on the size of your home, we determine the size of the crew for your particular move. The minimum crew size is 2 men.