Movers from NYC to Rochester
Great choice for your next Move
Located on the southern shore of Lake Ontario in upstate New York, Rochester is a city renowned for its natural beauty, robust industrial history, and world-class higher education institutions. If you're moving from New York City to Rochester, prepare for a more relaxed pace without sacrificing a diverse cultural experience.
If you're considering moving to Rochester from New York City but don't want to give up access to the big city's art scene, you'll be thrilled to learn that Rochester offers a vibrant music and art scene with its own distinct style. This, combined with the city's many nature trails, waterways, and parks, ensures that residents are never without something to do.
Trustworthy Team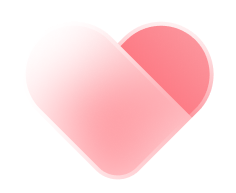 Convenience
Professional movers will take care of all the heavy lifting and ensure that your items arrive at your new home safely.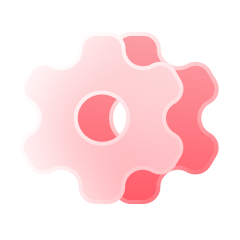 Efficiency
Professional movers are experienced and efficient. They know how to pack and load items quickly and safely.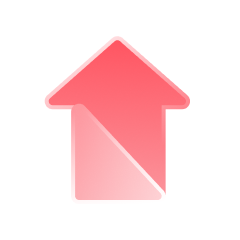 Affordable Pricing
Professional movers come equipped with the right tools and materials to make sure your move is successful, so you won't have to buy additional supplies.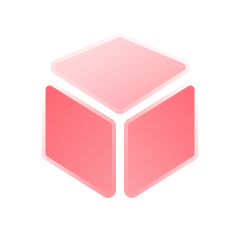 We move fragile items safely
Our professional movers ensure that such items are lifted and moved carefully and securely. They also use specialized wrapping materials.
2 000

Happy clients

2 500

Boxes delivered

1 000

Days of work

40

Helpful movers

200,000,000

miles we have traveled during our work
Why Use a Moving Company from New York to Rochester?
While Moving from NYC to Rochester may seem simple enough, there is no easy way to move your things out of the city. The distance between New York City and Rochester is 332 miles and takes at least 5 hours in a standard car. Traveling that far in a moving van, through heavy traffic and chaotic highway interchanges can not only be frustrating but also quite dangerous for DIY movers.
Born to Move is a professional New York City to Rochester moving company that offers experienced movers who come equipped with the proper tools, materials, and expertise to get your NYC to Rochester move done right.
The following are a few issues that DIY movers don't normally take into account when planning their move from NY to Rochester:
Parking. Its impossible to park in NYC esppesialy when you are driving a big truck,Imagine driving this huge truck on a narrow streest in NYC? Its get even worse when you dont have a loading dock and its impossible to get a moving permits in NYC.
Tools and Material: Don't worry about providing your own equipment! Our New York City to Rochester movers have all the tools and materials you'll need, including mattress covers, shrink wrap, commercial bins, packing tape, dollies, and more. For an extra fee, we'll even bring the boxes.
Disassembling and Reassembling: Bulky furniture, like bed frames, bookcases, and tables can be a headache to move and even more frustrating to break down and reassemble. Our movers will disassemble your items and reassemble them at your new home, free of charge.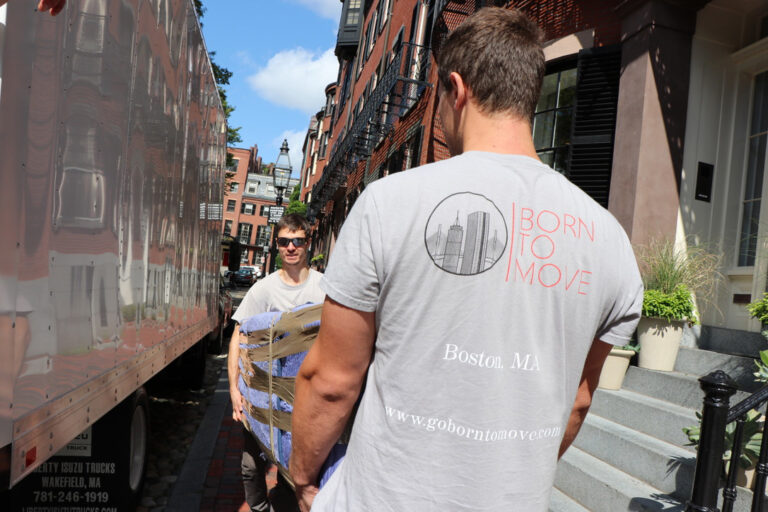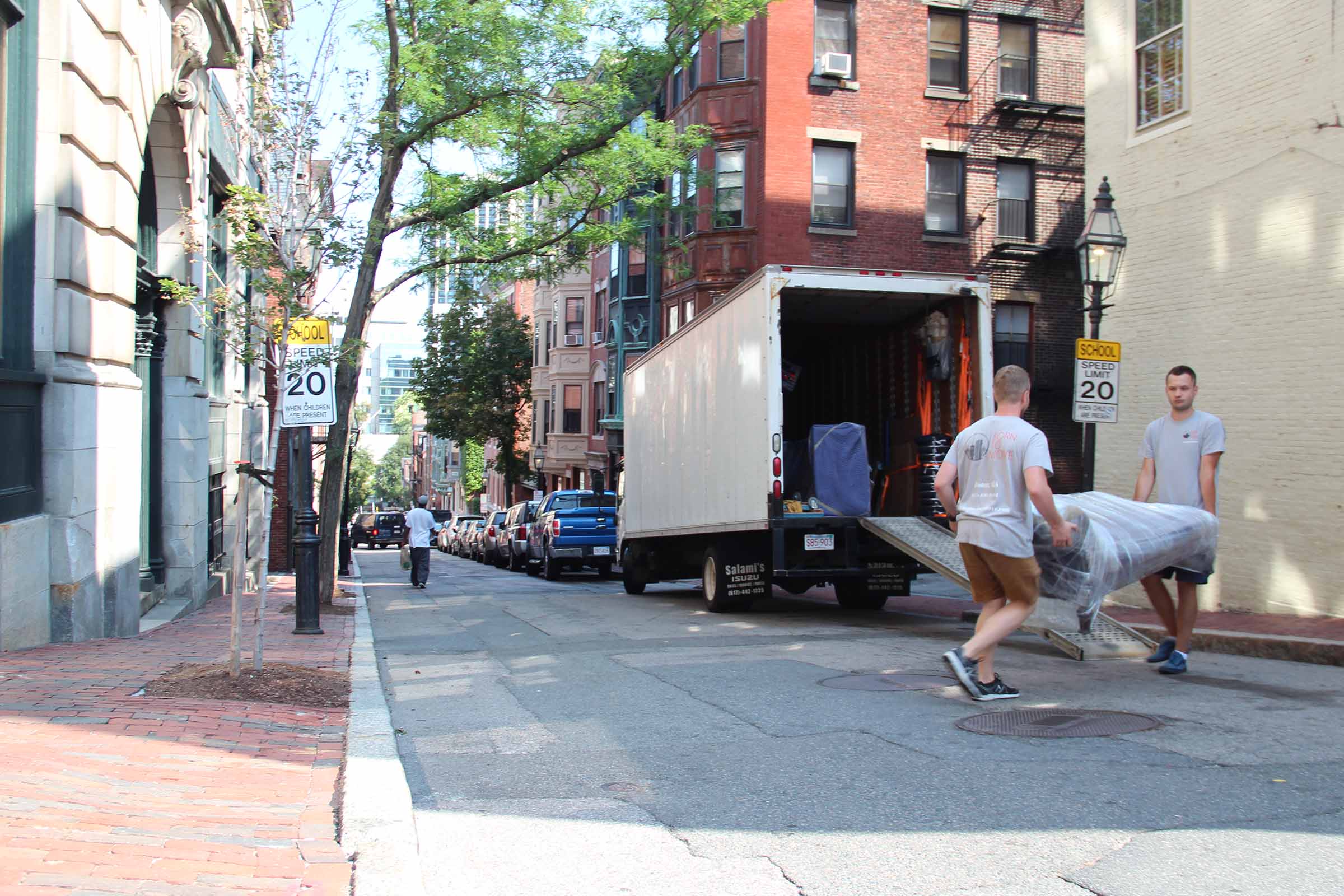 24/7
Our NYC storage facilities are guarded 24/7 by security cameras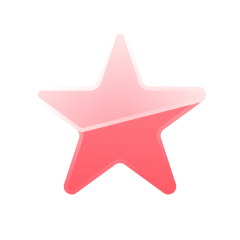 Save your time and hire best movers from NY to Rochester!
The Best Moving Company from New York City to Rochester
Still wondering if Born to Move is the best New York City to Rochester moving company for you? Head over to our reviews to see what our satisfied customers have to say.
Receive a free quote from proficient Born to Move movers
Affordable Prices
To get your custom estimate for the total cost of your move, simply fill out the form on our website with your contact information and the details of your move. We'll send you a follow-up email with your estimate. Once you've accepted, just sit back and let us take it from there!
A long-distance move from New York City to Rochester qualifies for same-day shipping! Since the distance is 338 miles via I-81 S, we'll also offer a flat-rate price to save you money. This flat rate includes packing, labor, fuel, taxes, and all other costs associated with your move. Once we quote you a flat rate price, it doesn't change!
Our moving company from New York to Rochester offers prices:
starting at $2400 for a studio apartment;
ranging from $3,800 for 1-bedroom;
2-bedroom apartment move will cost customers $5,000.
Are you looking for a New York City to Rochester moving company? Contact us today to schedule your next move.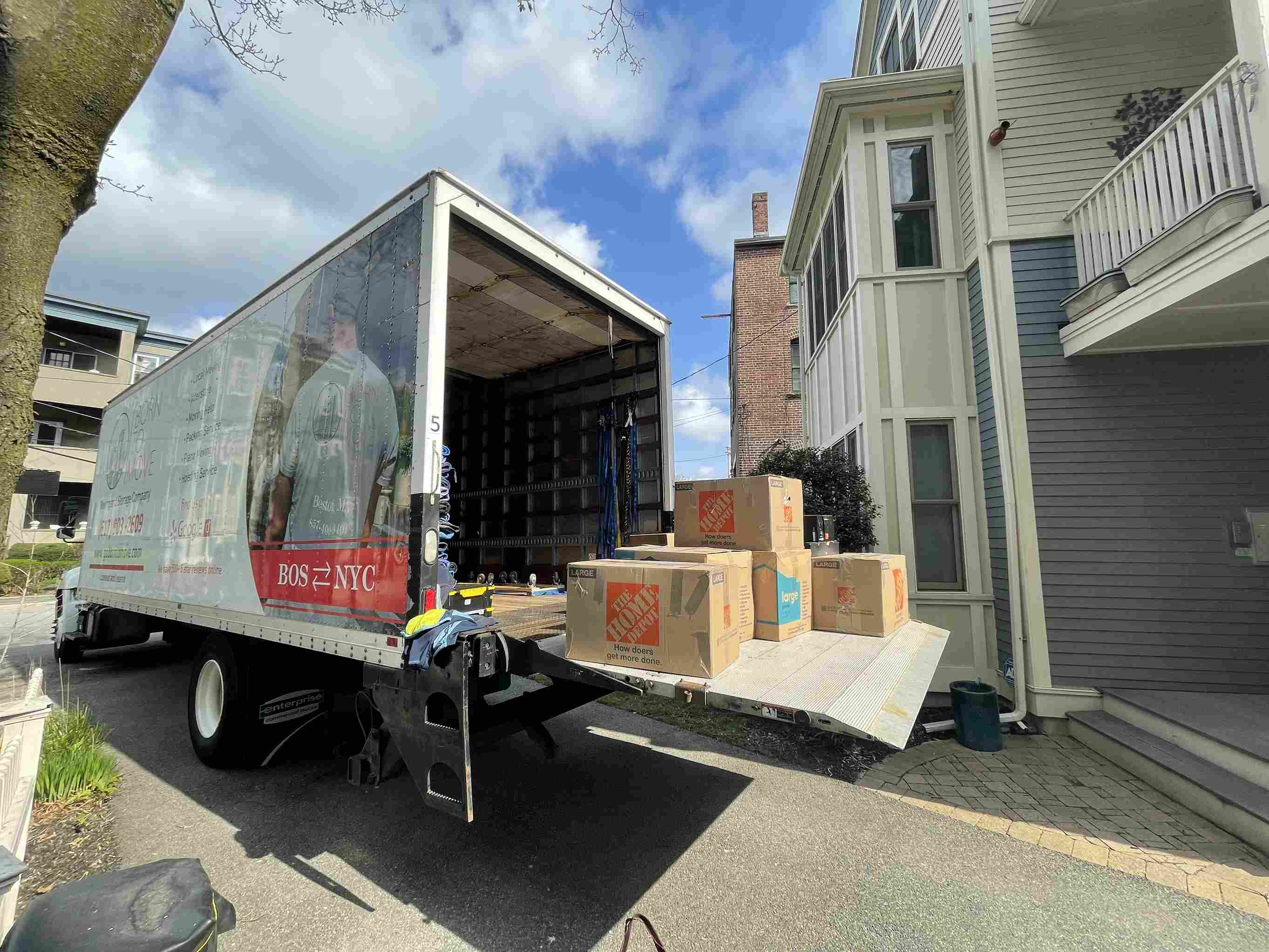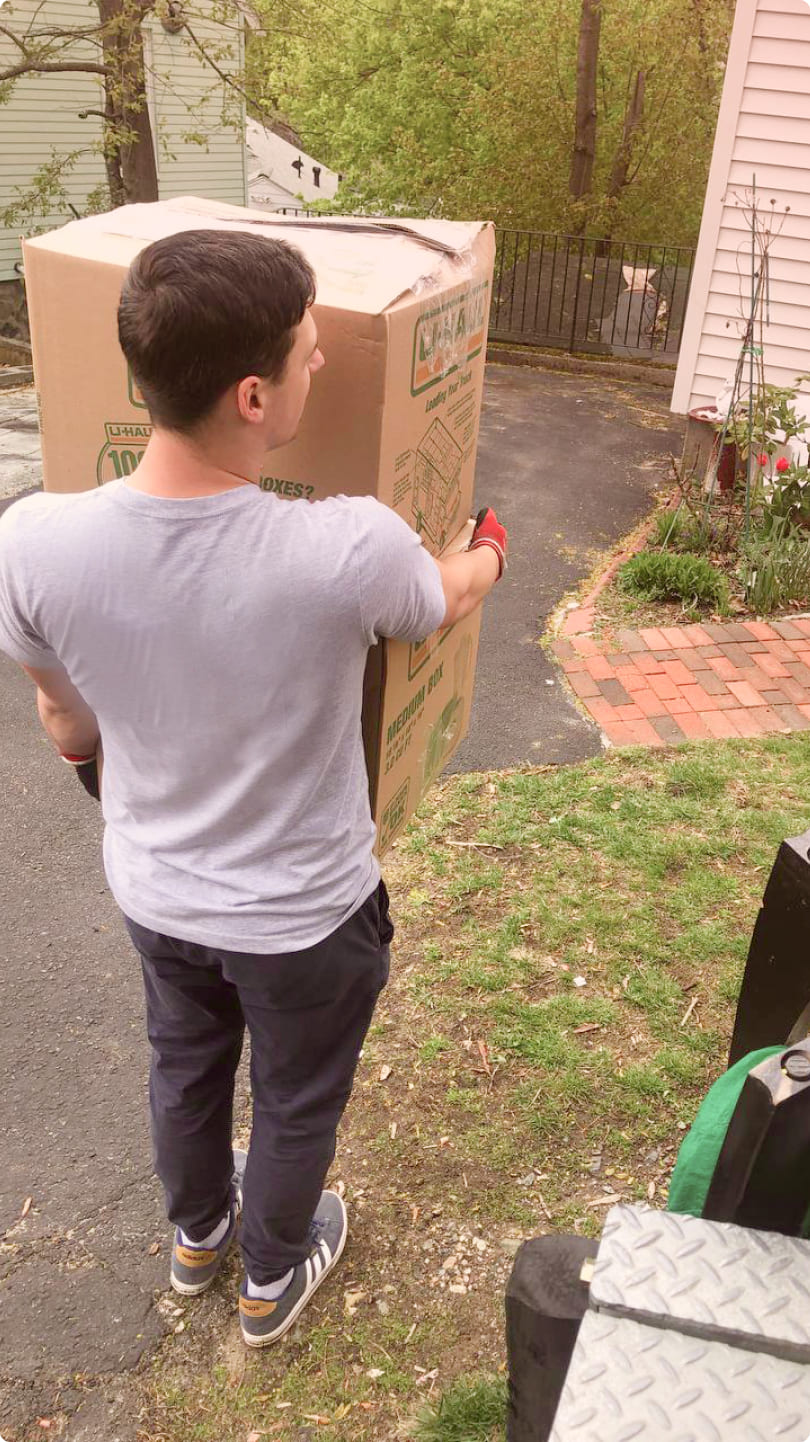 How much do movers cost?
We guarantee delivery in same day
Size of the move
Flat price range
small 1 bedroom
$1,800 - $2,200
large 1 bedroom
$2,200 - $2,600
small 2 bedroom
$2,200 - $2,800
large 2 bedroom
$2,800 - $3,000
3 bedroom apt
$3,000 - $4,000
2 bedroom townhouse/house
$3,000 - $4,000
3 bedroom townhouse/house
$3,500 - $4,500
4 bedroom townhouse/house
$4,000 - $6,000
5+ bedroom townhouse/house
starting from $5,000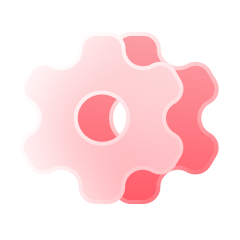 Our flat rates include all other charges:
Labor & Equipment
Floor Protection
Wrapped Furniture
Tolls
Taxes
No Additional Fees
Fuel Charge
Safe Delivery
Guaranteed Price
You can contact us for consultation and detailed calculation of services
Each customer receives guaranteed gifts when ordering a mooove
1 month

of free storage over 12 month

5 boxes

for small stuff

5%

discount for return customers

1 lift

to the apartment for free
How we work
After providing the moving company manager with the details and additional information required, you will get an accurate quote for the moving services. This will help you plan your budget and ensure you have the necessary funds to complete the move.

Once you have accepted the quote and decided to work with our moving company, book a date for the move. This will ensure that the movers have enough time to plan the move and will give you an idea of when your items will arrive at your new home.

As the moving day approaches, make sure that you are prepared for the move. Prepare all the furniture and gather all of the things to be moved, pre-pack them according to the instructions provided by the movers if needed, and be ready to go on the day of the move.

After the moving truck has left and your furniture and boxes have been unloaded and arranged in your new home, you can finally start to enjoy your new space. Have the essentials at hand, take the time to settle in, and get to know your new home and surroundings.
FAQ
Will movers move things in bags from New York to Rochester?

Yes, you can use bags for packing clothes. However, bags cannot guarantee to you that your belongings will stay clean; wardrobe boxes are always the best option.

How do I prepare for movers to pack?

To save the time of labor, you may take all kitchen stuff out of the cabinets, making sure that all the stuff is organized room by room.

Will Moving Companies Ship My Car & Furniture Together?

Moving companies do not provide car shipping services. We are responsible for household belongings only.

How much to tip movers when moving from NYC to Rochester?

Tips are not a requirement and always depend on your satisfaction after completing your moving project. Usually, customers appreciate the hardworking of the movers with 10% gratitude.

How many movers do I need for my move from NY to Rochester?

Depending on the size of your home, we determine the size of the crew for your particular move. The minimum crew size is 2 men.

How to protect and wrap a dresser for moving?

Let us take care of all furniture wrapping. We will bring moving blankets and plastic film to wrap up every single item of your furniture.
A Brief Guide on Moving To LA
Los Angeles is known for sunny weather and beaches, making it a great place to live year-round. If you are planning to move, reach out for a free quote today.
Cost Of Moving From NYC To Houston
New York City being the most expensive city in New York to live in. If you are looking for a city that has just as much to offer but want to cut down on your cost of living, Houston is a great option.