Movers from NYC to Buffalo
Great choice for your next Move
Post-pandemic, most people have had a taste of the work-from-home luxury, and now they can't get enough of it. But good things don't last forever, and the world needs to return to its chaotic order. That doesn't mean we all need to follow suit, though! People have been moving to calmer places to slow down and enjoy life. The rat race is going nowhere.
Buffalo, in New York State, is a great city for people who don't want to leave the state but are looking to get away from the hustle of New York City (NYC). If you're among the folk moving, you'll need a good set of helping hands. Born To Move is the perfect company for your move across the state or even to NYC. However, there are a few things to do first.
Why Choose Born To Move?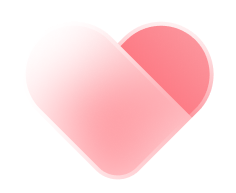 Years of Experience
We have been a moving industry expert since 2016 with a 4,9 rating. Born To Move is well-equipped with the knowledge and expertise to handle any kind of move.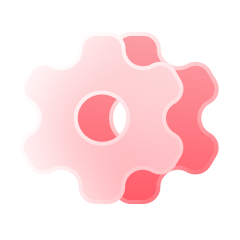 Free Estimates
You can get an accurate cost for the move without any hidden fees or charges. Make an informed decision about your next move.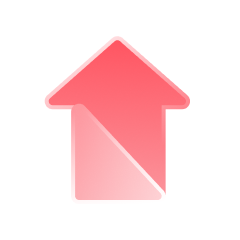 Competitive Rates
We provide competitive flat rates from $1,500 for moving a studio. We offer reasonable prices that fit within your budget.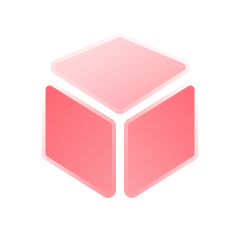 Professional Packing
We use special packing materials such as blankets, bubble wrap, and packing paper for maximum safety for your items for a safe and secure move.
2 000

Happy clients

2 500

Boxes delivered

1 000

Days of work

40

Helpful movers

200,000,000

miles we have traveled during our work
Put On Your Marie Kondo Cap
We mean metaphorically. Although, binge-watching such shows will help you a great deal too. After all, you need to declutter; the more, the better, before the movers from New York to Buffalo start their work!
Lose Some Weight; Not You, Your Buffalo Luggage!
Before you begin packing for your movingto Buffalo, take advantage of the opportunity to purge unwanted items by sorting them into piles for donation or sale. Discard any goods that are damaged or broken. It would be silly moving from NYC to Buffalo with a broken toaster. Making these preparations ahead of time will reduce the time you spend packing and the amount of money you spend on moving goods to Buffalo. If you're lucky, you'll only need to request that your movers bring a modest moving truck.
Establish Service Connections for Your New Home
Get in touch with your utility companies to arrange for service to be connected to your new house once you've settled on a moving date from NYC. If you're already exhausted from the move, the last thing you need is to find out that the utilities are down when you get there. Plan it out in advance and keep a note of your demands in your moving folder. Also, make sure that your New York City (NYC) home's utilities are shut off on the day you plan on moving out.
Keep the Necessities Handy
Pack a small bag or suitcase with everything you'll need on a moving day to Buffalo, such as clothes, toiletries, the kids' favorite toys, any medications, important documents, and so on. In case, you'll have the basics on hand.
Make a List of Everything
Things won't walk off our storage units or out of boxes, for that matter, but it is safe to keep track of your belongings. Get everything you own down on paper or in an app, but get it all set up in one location before moving to Buffalo. That way, you may relax knowing that your belongings have safely arrived at your new residence in Buffalo when the time comes. Verify your inventory with our movers to be safe.
Label Your Boxes Like Your Life Depends on It
As movers, we don't mean to scribble "living room" or "bedroom" in big letters. You should definitely label the box with the appropriate room, but you should also label it with the contents. In the morning after moving to Buffalo, you won't have to rummage through several boxes looking for your toast maker. Some folks go as far as photographing or tabulating their boxed items to control the contents of their moving boxes better.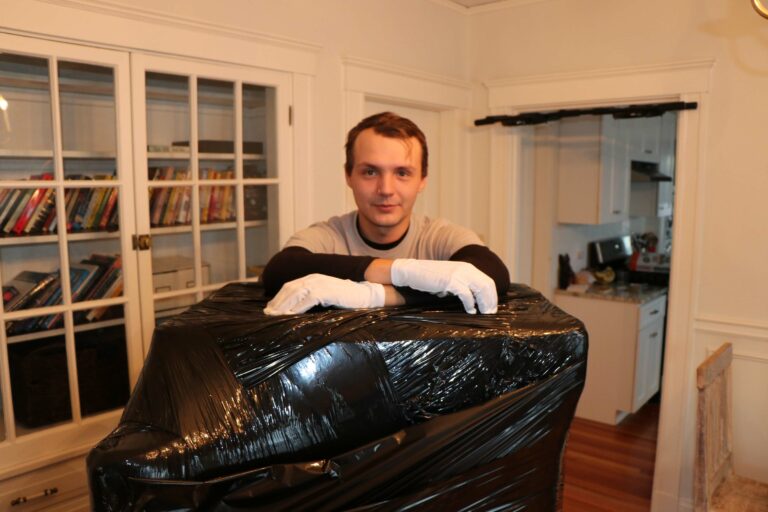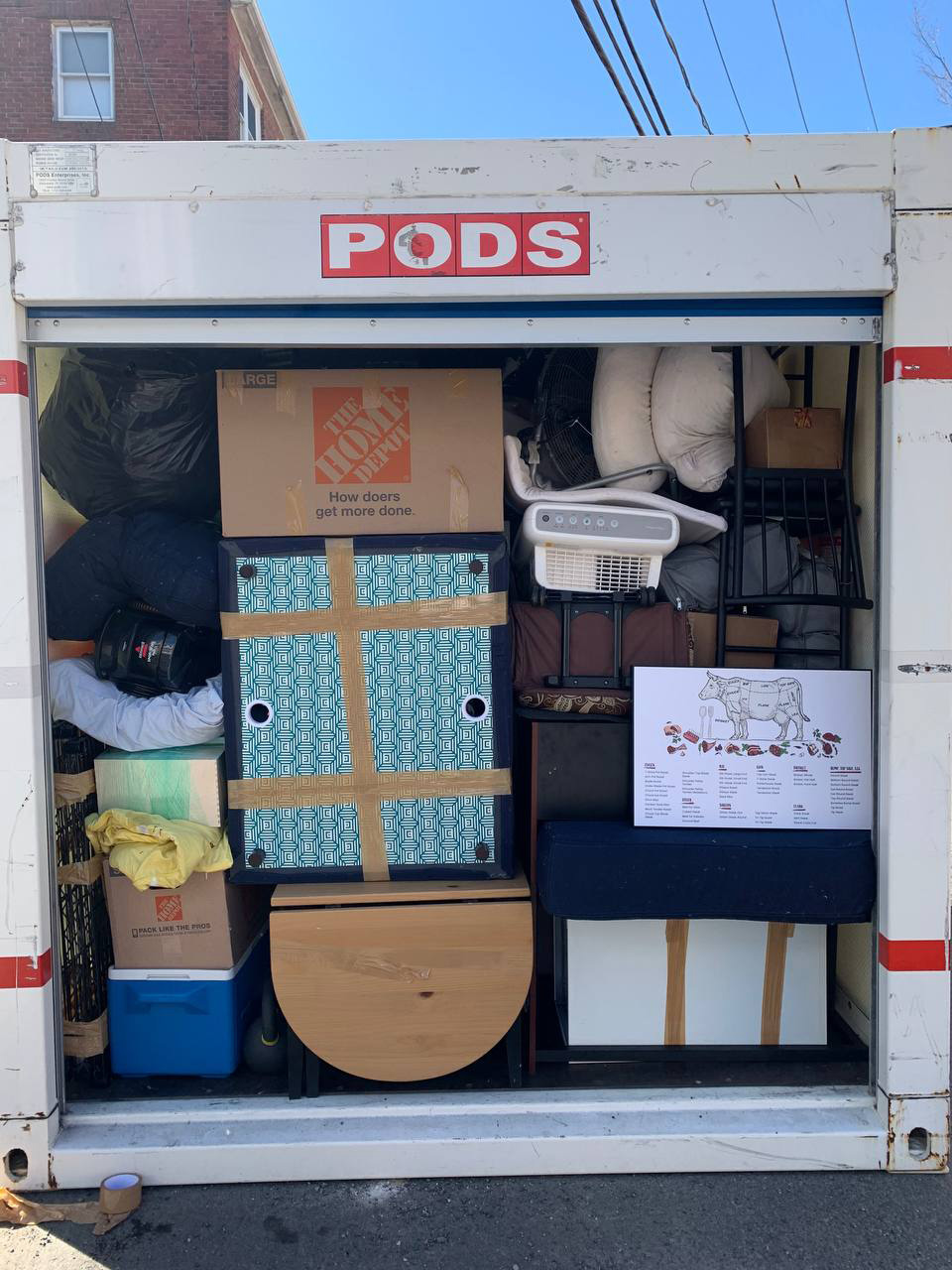 24/7
Our NYC storage facilities are guarded 24/7 by security cameras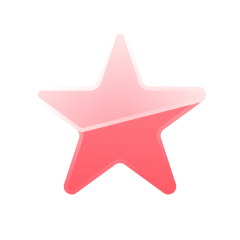 Plan the Layout of Your Future Buffalo House
You need to measure your new Buffalo home to make sure whatever you're moving will fit before you make a move across the state.
Measure the actual amount of usable floor space in the Buffalo home, not just the total square footage, before moving. You'll save yourself and your movers the aggravation of transporting a table or a grand piano across the state from NYC to Buffalo just to discover that the house you're movingto isn't as spacious as you'd hoped.
The Best Movers in New York City (NYC) at Your Service
Affordable Prices
Once you've done it all and picked out a moving date, reach out to the best long-distance movers from New York City (NYC) to Buffalo or movers from Buffalo to New York City (NYC). Our movers provide both services, as any reliable moving company should.
Give our movers your moving details, including whether you're moving to Buffalo from NYC or anywhere else, how much stuff you're planning to move to Buffalo, and when. Our movers will be able to provide an accurate estimate of the cost of your move to Buffalo. Please let us know at least a week ahead of your moving date so our local Born To Move NYC team will have the time to prepare the necessary supplies for moving.
Why Are We the Best?
Our company movers will show up at your door with all the necessary materials and take over the moving process for you. The movers will wrap your belongings safely, some more than others, since items like your fragile china need more care than, say, your gym equipment. Any large furniture will be disassembled and packed to fit through the door and into the moving truck to Buffalo.
Once the boxes are packed, the NYC movers will place them in the moving truck with ninja skills. The heavy boxes go on top, right?
No. No, they don't; we're only kidding. Our company rigorously trains the movers to pack the boxes like they're stacking Jenga blocks in a moving truck.
Note that our company also provides storage boxes for some of your more delicate items. These boxes are climate controlled and will protect your valuables from every external force until we get to Buffalo. Once at your new Buffalo home, our movers will unload your boxes, unwrap, and reassemble your furniture.
If you've taken our advice and figured out where you want them placed before moving in, our movers are happy to do the heavy lifting in Buffalo at no cost while you organize.
Wrapping Up
Our moving company is licensed and fully insured. Your belongings are in professional hands that refuse to give up in the face of moving challenges. We have local expert movers in most major cities, meaning our movers are privy to local parking laws. This also means our movers can transport you anywhere, even when you hire us as movers from Buffalo to New York. To top it all off, we don't charge extra for tolls, fuel, or for helping you out of an anxiety attack before the move. Our prices are flat-rate, and the cost only depends on the distance and your luggage.
Now that you're handing over the responsibility to our movers relax and focus on how to decorate your new home in Buffalo.
Our movers are, after all, born to do this!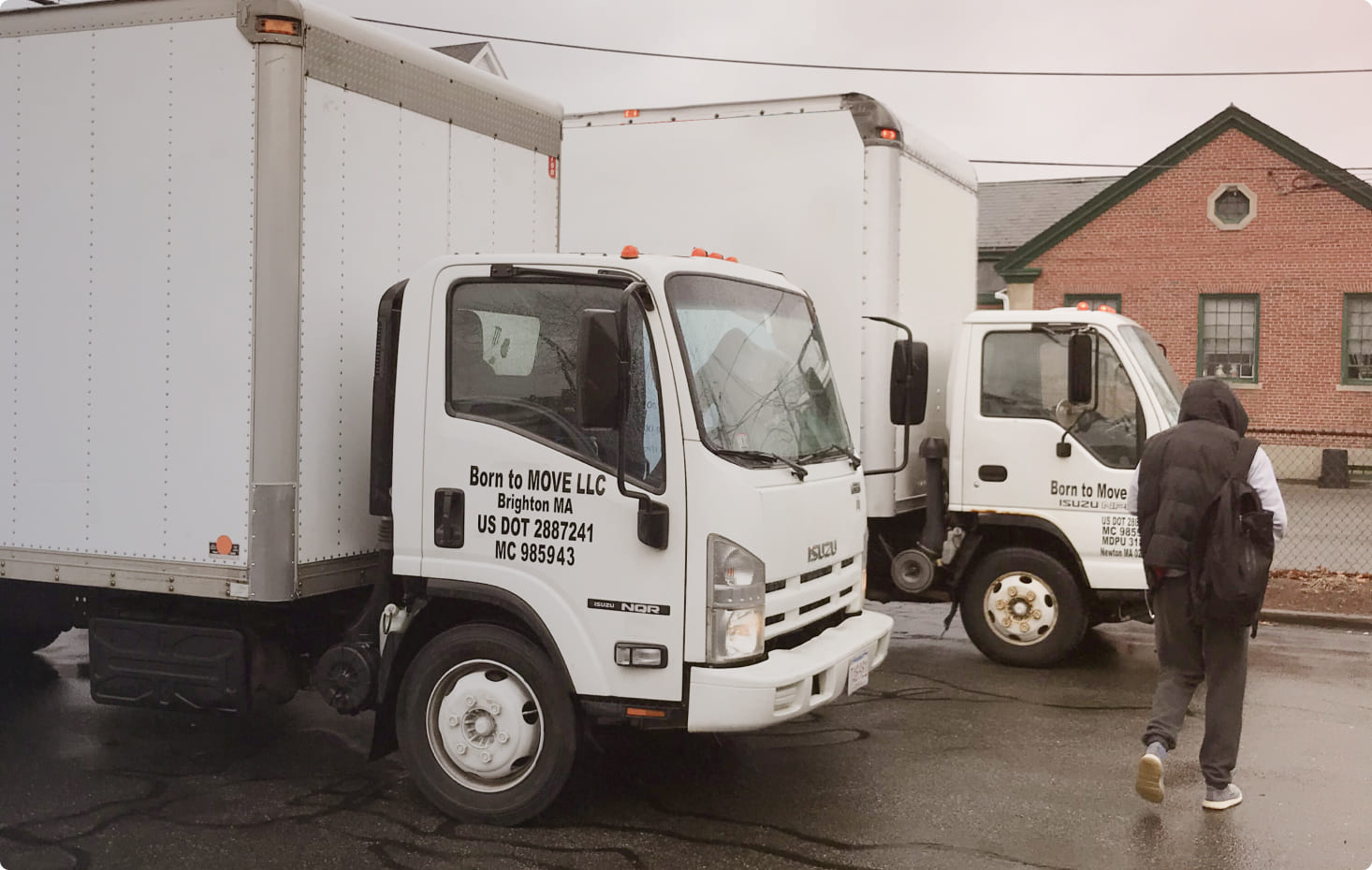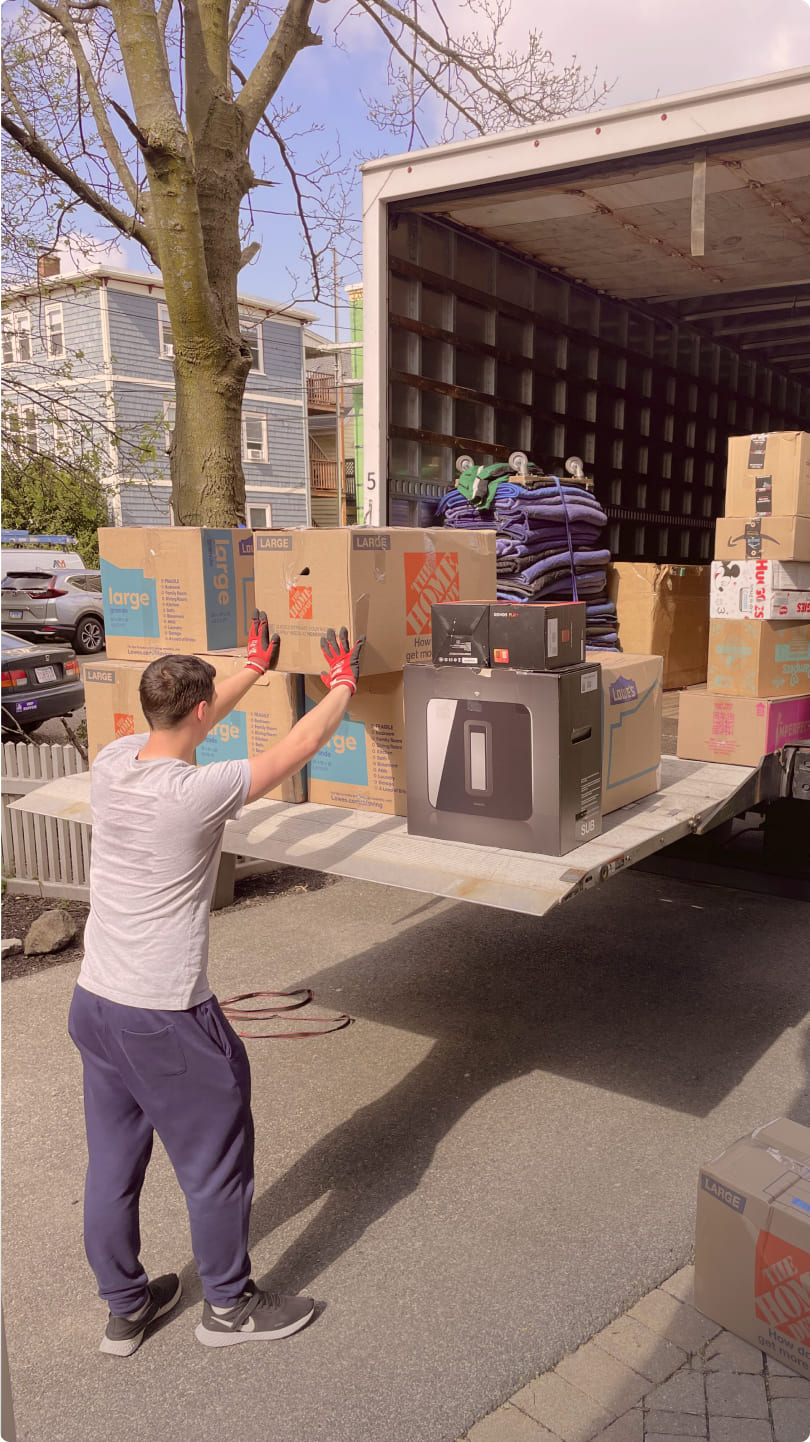 How much do movers cost?
We guarantee delivery on next day
Size of the move
Flat price range
small 1 bedroom
$1,800 - $2,200
large 1 bedroom
$2,200 - $2,600
small 2 bedroom
$2,200 - $2,800
large 2 bedroom
$2,800 - $3,000
3 bedroom apt
$3,000 - $4,000
2 bedroom townhouse/house
$3,000 - $4,000
3 bedroom townhouse/house
$3,500 - $4,500
4 bedroom townhouse/house
$4,000 - $6,000
5+ bedroom townhouse/house
starting from $5,000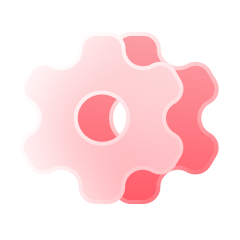 Our flat rates include all other charges:
Labor & Equipment
Floor Protection
Wrapped Furniture
Tolls
Taxes
No Additional Fees
Fuel Charge
Safe Delivery
Guaranteed Price
You can contact us for consultation and detailed calculation of services
Each customer receives guaranteed gifts when ordering a mooove
1 month

of free storage over 12 month

5 boxes

for small stuff

5%

discount for return customers

1 lift

to the apartment for free
How we work
After providing the moving company manager with the details and additional information required, you will get an accurate quote for the moving services. This will help you plan your budget and ensure you have the necessary funds to complete the move.

Once you have accepted the quote and decided to work with our moving company, book a date for the move. This will ensure that the movers have enough time to plan the move and will give you an idea of when your items will arrive at your new home.

3

Wait for the moving day

As the moving day approaches, make sure that you are prepared for the move. Prepare all the furniture and gather all of the things to be moved, pre-pack them according to the instructions provided by the movers if needed, and be ready to go on the day of the move.

After the moving truck has left and your furniture and boxes have been unloaded and arranged in your new home, you can finally start to enjoy your new space. Have the essentials at hand, take the time to settle in, and get to know your new home and surroundings.
FAQ
Will movers move things in bags from NYC to Buffalo?

Yes, you can use bags for packing clothes. However, bags cannot guarantee to you that your belongings will stay clean; wardrobe boxes are always the best option.

How do movers want me to pack my things from New York to Buffalo?

We recommend using cardboard boxes for packing your things. Please split heavy stuff into several boxes, not overloading each box with heavy books. Seal the boxes using tape from the bottom and the top. It is always great when each box is marked with signs such as "fragile" or "bathroom."

Can I request an in-home estimate?

Sure thing! If you are looking for interstate moving services and your moving size is greater than 2 bedroom apartment, we provide on-site estimates. One of our managers will schedule an appointment with you and come on a certain day and time.

ow much to tip movers when moving from NY to Buffalo?

Tips are not a requirement and always depend on your satisfaction after completing your moving project. Usually, customers appreciate the hardworking of the movers with 10% gratitude.

How do I choose a professional moving company?

Nowadays, we search for everything online, and moving is no exception. Check out reviews online, and you will better understand which company is worth relying on. For example, Born to move has over 1,000 five-star reviews online, and we are proud of our online presence.

How to pack a kitchen?

If you decide to pack up your kitchen, please use cardboard boxes to put the dishes and glassware. Use as much packing paper and bubble wrap as needed so that it would be broken during transportation. Please mark those boxes as fragile, so we will not put other boxes over fragile ones.