Movers from New York to Alabama
Moving from New York to Alabama
Located in the heart of the American South, Alabama is a state famous for its laid-back lifestyle, rich history, and balmy weather. It's also a diverse state, offering a unique mix of cultures, cuisines, and landscapes. The Appalachian foothills in the north give way to pine forests in the south and gorgeous white-sand beaches along the gulf coast.
Alabama is also affordable when compared to other states, boasting the 4th lowest cost of living in the country. When considering its abundant housing, cheap rental properties, and low property and income taxes, it's no wonder more and more people are considering moving from New York to Alabama.
Trustworthy Team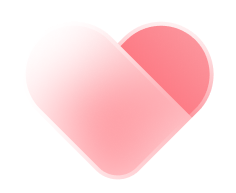 Expert packing
Our movers will wrap TV, Dressers, beds, and couches. We will disassemble your bed to prepare it for transport from NY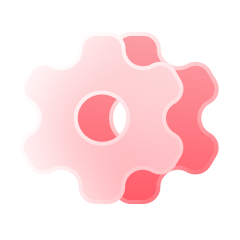 Furniture wrapping
We treat your possessions as if they were our own by wrapping them with moving blankets, preventing damage while in transit from NYC to Alabama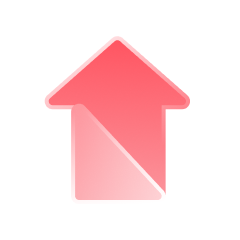 Overnight storage
If necessary, all your goods can be stored in a safe place upon arrival in Alabama. We usually keep them in a truck, but it's only at your request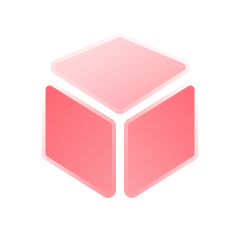 Unpacking
When you reach your new home or apartment in Alabama, each item of furniture will be unwrapped and put back together for you
2 000

Happy clients

2 500

Boxes delivered

1 000

Days of work

40

Helpful movers

200,000,000

miles we have traveled during our work
How Does the Moving Process Work?
Once you've decided to move from New York to Alabama, simply give us a call, and a member of our friendly and professional team will be happy to help you book your move. They'll also address any questions or concerns you may have about your upcoming move to Alabama.
After the phone call, we'll direct you to our website where you will be prompted to fill out a form on the specifics of your move, including:
The size of your apartment or house
The number of items you plan to move
The type of move (long-distance)
The locations to and from which you're planning to move
You'll also provide us with your contact information. Once you've submitted the info, we'll email you to confirm your quote.
The Day of Your Move
On the day of your move, our New York to Alabama movers will show up at your residence at a predetermined time. Once we've arrived, you won't have to lift a finger. Our movers provide tape, dollies, shrink wrap, mattress covers, bin boxes, and more. We take special care of fragile items and secure certain items to keep them in place during the trip.
How Long Will Delivery Take?
It will take our movers about 2 days to reach Alabama from New York. Once we've arrived at your new home, we'll unpack everything and set it inside.
While moving to Alabama may cause a bit of a culture shock to some New Yorkers, others will quickly fall in love with the state's natural beauty and easy-going way of life. If you're looking for movers from New York to Alabama, Born to Move is here to help.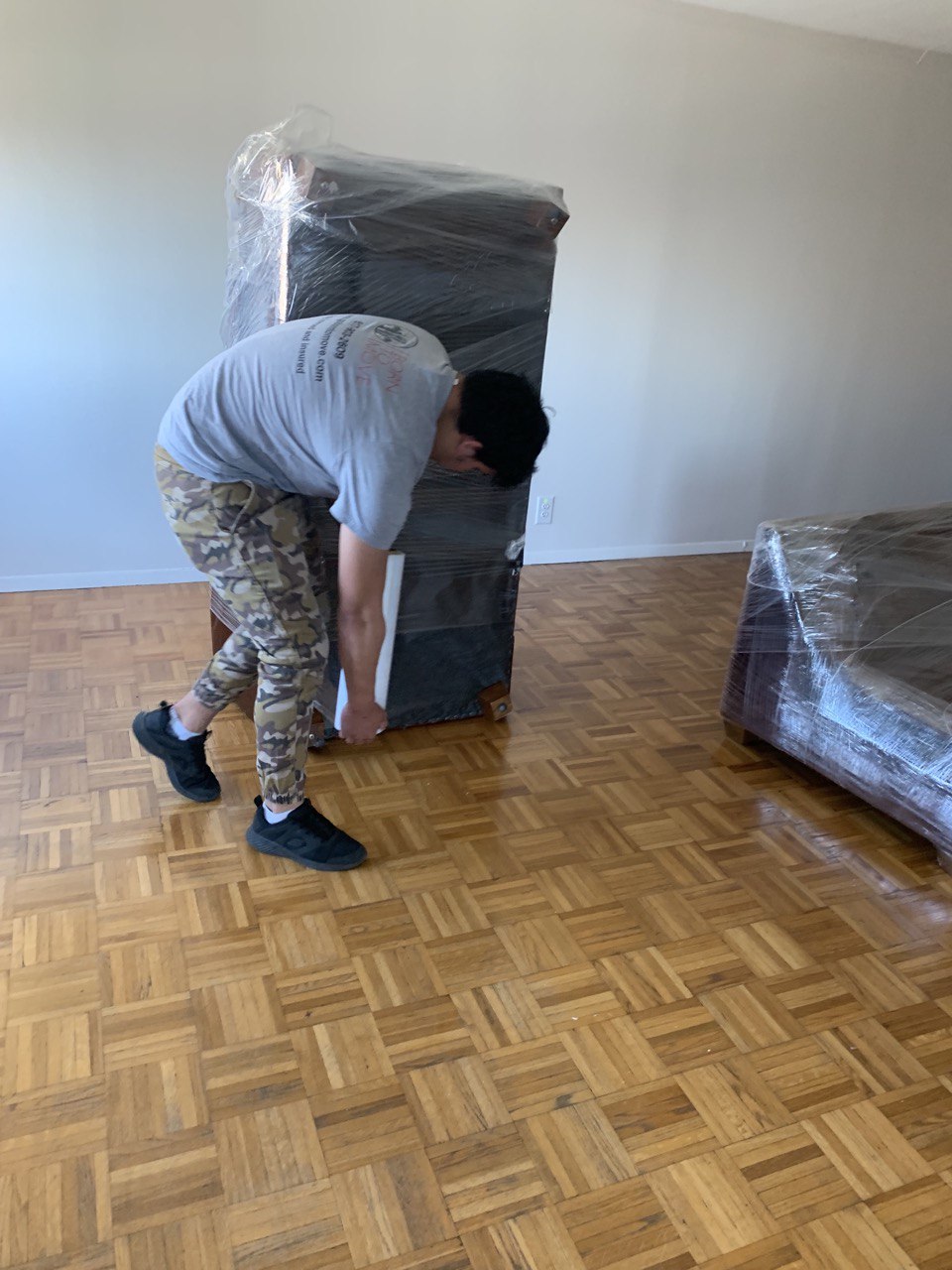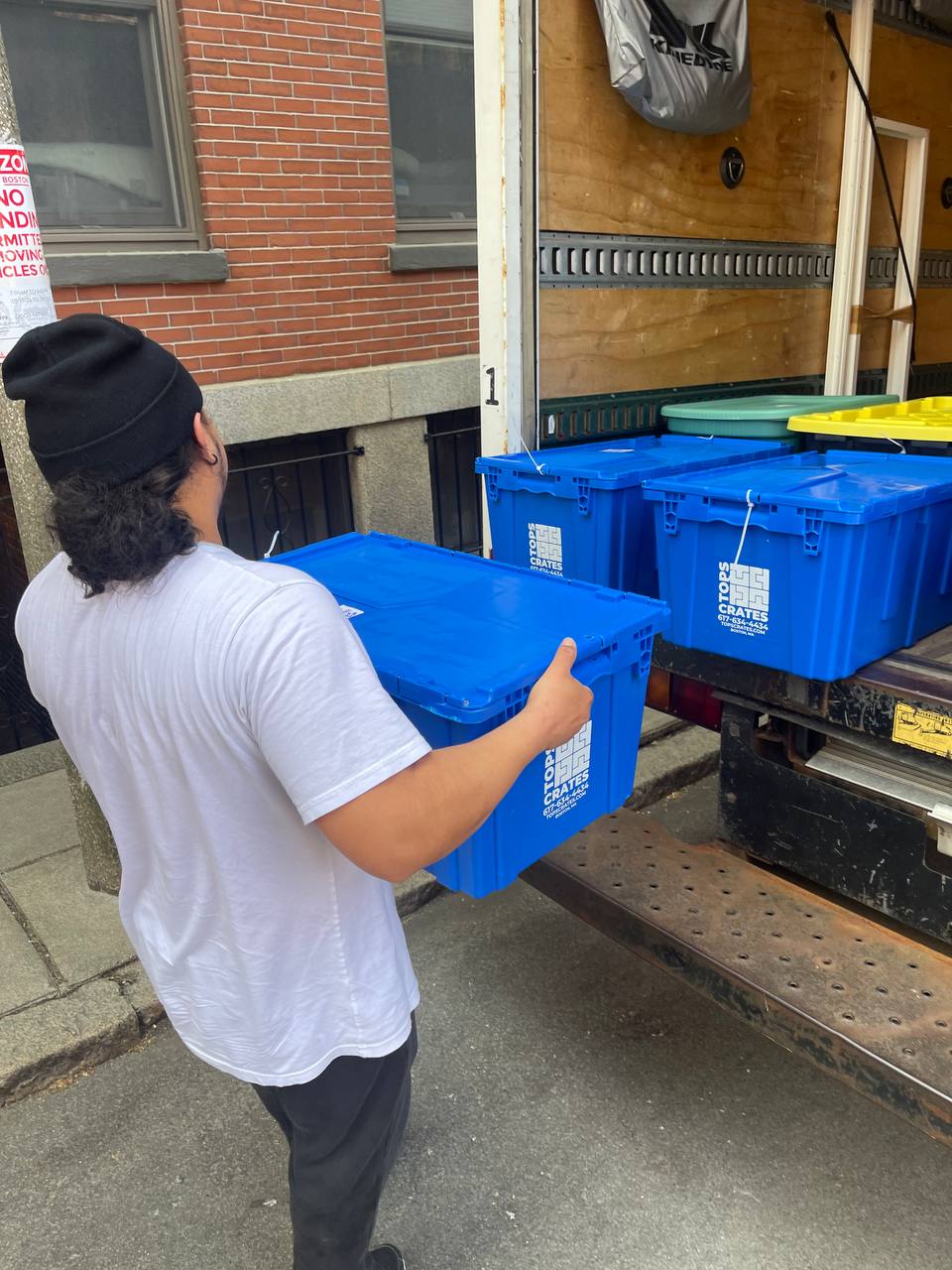 24/7
Our NYC storage facilities are guarded 24/7 by security cameras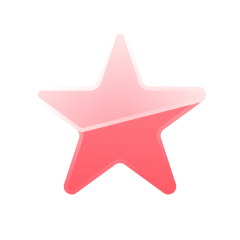 Why Choose Born to Move?
We realize that choosing the right moving company from NY to Alabama can be tough.
To help you decide why Born to Move is the right moving company for you, we encourage you to check out our reviews and see why we've earned our reputation as one of the best moving companies from New York to Alabama.
How Much Does it Cost to Move from New York to Alabama?
Affordable Prices
Your move from New York to Alabama will cost between $5,000 to $6,500 for a one-to-two-bedroom apartment, and up to $8,000 for a 4-bedroom townhome. Born to Move offers moving options for all dwelling sizes, from studio apartments to 5+ bedroom homes.
Since the distance from New York to Alabama is 1,063 miles via I-85 N, we'll save you money by providing a flat rate moving cost. This flat rate includes packing, labor, fuel, taxes, and all other costs associated with your move. Once we quote you a flat rate price, it doesn't change!
Are you looking for movers from New York to Alabama? Contact us today to schedule your next move.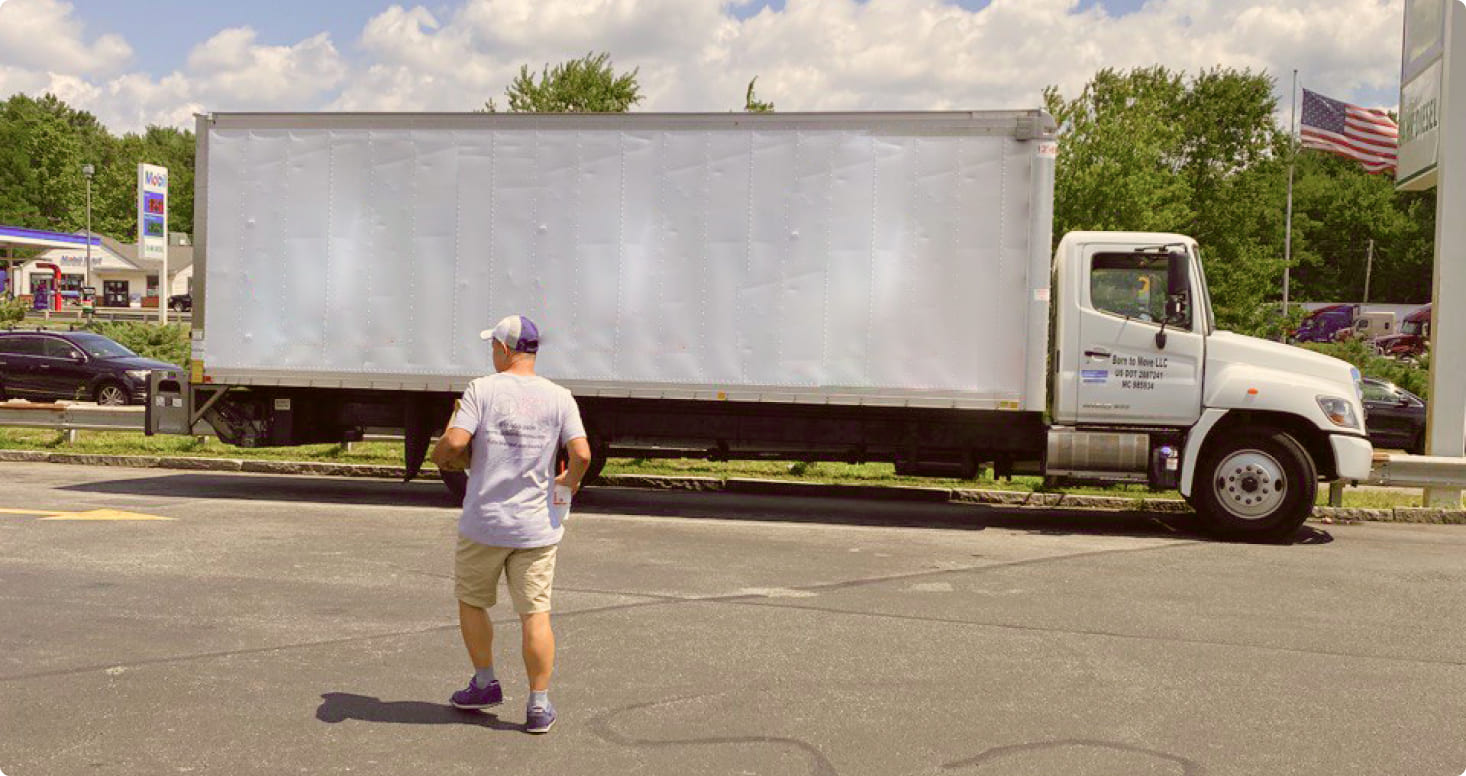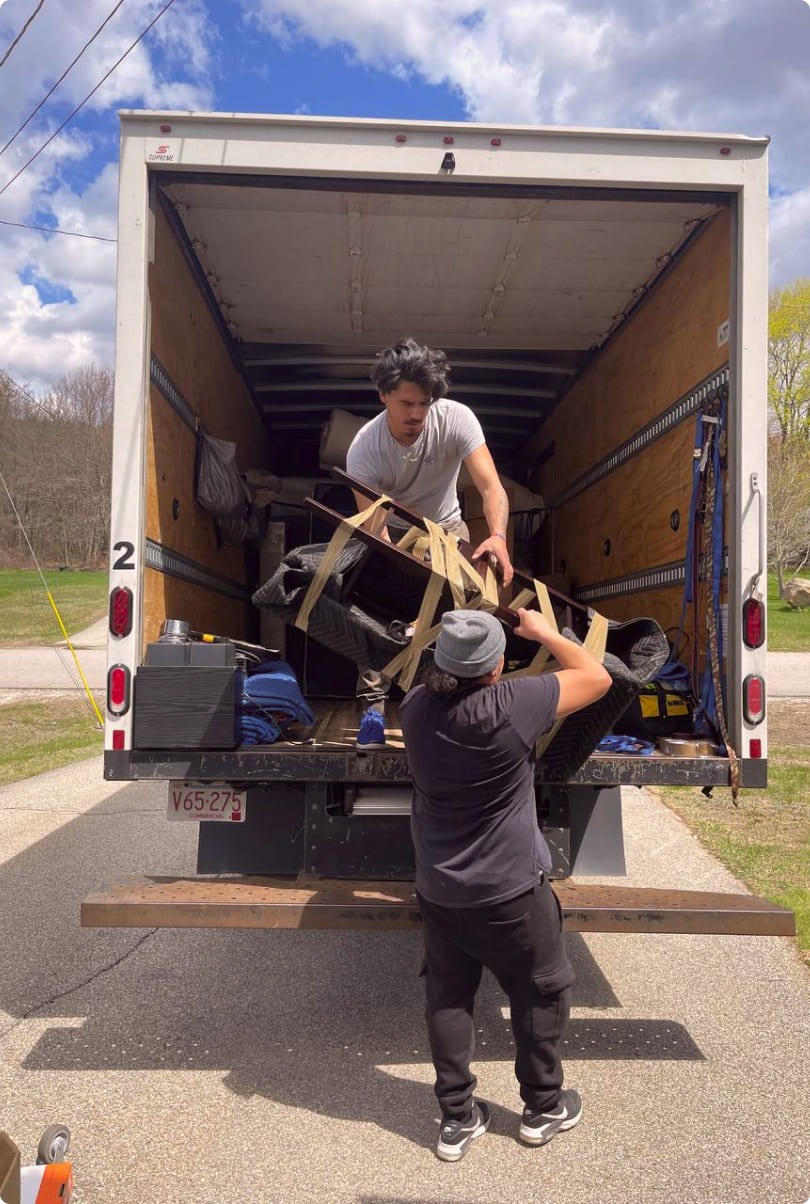 How much do movers cost?
We guarantee delivery in 2-3 days delivery
Size of the move
Flat price range
small 1 bedroom
$5,000 - $5,500
large 1 bedroom
$5,000 - $6,500
small 2 bedroom
$5,000 - $6,500
large 2 bedroom
$6,000 - $7,000
3 bedroom apt
$6,500 - $7,500
2 bedroom townhouse/house
$6,500 - $7,500
3 bedroom townhouse/house
$7,000 - $8,000
4 bedroom townhouse/house
$7,000 - $9,000
5+ bedroom townhouse/house
starting from $8,000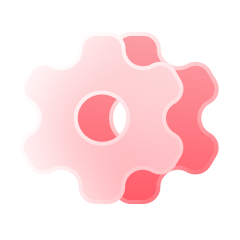 Our flat rates include all other charges:
Labor & Equipment
Floor Protection
Wrapped Furniture
Tolls
Taxes
No Additional Fees
Fuel Charge
Safe Delivery
Guaranteed Price
You can contact us for consultation and detailed calculation of services
Each customer receives guaranteed gifts when ordering a mooove
1 month

of free storage over 12 month

5 boxes

for small stuff

5%

discount for return customers

1 lift

to the apartment for free
How we work
After providing the moving company manager with the details and additional information required, you will get an accurate quote for the moving services. This will help you plan your budget and ensure you have the necessary funds to complete the move.

Once you have accepted the quote and decided to work with our moving company, book a date for the move. This will ensure that the movers have enough time to plan the move and will give you an idea of when your items will arrive at your new home.

3

Wait for the moving day

As the moving day approaches, make sure that you are prepared for the move. Prepare all the furniture and gather all of the things to be moved, pre-pack them according to the instructions provided by the movers if needed, and be ready to go on the day of the move.

After the moving truck has left and your furniture and boxes have been unloaded and arranged in your new home, you can finally start to enjoy your new space. Have the essentials at hand, take the time to settle in, and get to know your new home and surroundings.
FAQ
What items cant be packed by movers when moving from New York to Alabama?

There is a list of items forbidden for movers to transport: batteries, alkaline & lead-acid, household cleaning products, сorrosive chemicals or poisons, lawn and garden chemicals, flammables and explosives, live animals or plants, gas and oil products, compressed gas cylinders. If you want to move anything from the list, you can always pack it and put it into your personal vehicle.

Are You Supposed to Help Movers?

Helping our movers during the moving process is forbidden due to our insurance policy.

Can I request an in-home estimate?

Sure thing! If you are looking for interstate moving services and your moving size is greater than 2 bedroom apartment, we provide on-site estimates. One of our managers will schedule an appointment with you and come on a certain day and time.

How far in advance should I hire movers?

Moving has high peak dates with a tremendous demand from the customers, such dates as June 1st, July 1st, August 30th-31st, and September 1st-2nd must be considered for booking at least 2 months in advance. Other dates might be booked 3-4 weeks in advance.

How many movers do I need for my move from NYC to Alabama?

Depending on the size of your home, we determine the size of the crew for your particular move. The minimum crew size is 2 men.

How to protect and wrap a dresser for moving?

Let us take care of all furniture wrapping. We will bring moving blankets and plastic film to wrap up every single item of your furniture.