Movers from New York to New Hampshire
Great choice for your next Move
When searching for your primary movers, you found the right place to be BORN TO MOVE movers from NY to New Hampshire. Opened 7 years ago, we've been serving New York as a moving company since day one. We have experience that is unique in our field, especially when it comes to relocation.
We understand what has to be done before delivering your items to New Hampshire from NYC. We offer easy delivery. We can offer either the same day or very next day delivery. Our price is fair and clear. If you want to understand what is included in our prices, we offer a flat price starting from $2.200. Once we are able to determine the size of the truck and the number of movers that we need to send to relocate your stuff to New Hampshire from NYC.
Trustworthy Team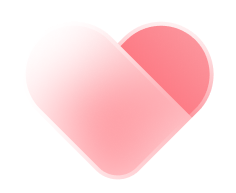 Convenience
Professional movers will take care of all the heavy lifting and ensure that your items arrive at your new home safely.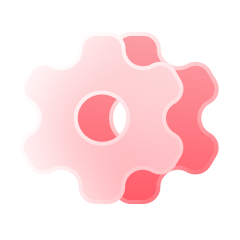 Efficiency
Professional movers are experienced and efficient. They know how to pack and load items quickly and safely.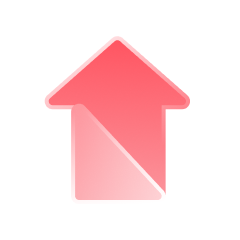 Affordable Pricing
Professional movers come equipped with the right tools and materials to make sure your move is successful, so you won't have to buy additional supplies.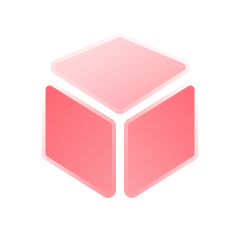 We move fragile items safely
Our professional movers ensure that such items are lifted and moved carefully and securely. They also use specialized wrapping materials.
2 000

Happy clients

2 500

Boxes delivered

1 000

Days of work

40

Helpful movers

200,000,000

miles we have traveled during our work
How we operate
Our moving process is super simple in the morning to movers in the truck will show up at 9 AM in New York apartment. We will pack your stuff, wrap everything, and put it on the truck.
After the truck is packed, you must pay 50% of the flat rate we agreed on. Make sure to give a certified check money order or credit card on the subject, 3% processing fee. We drive overnight to get to New Hampshire around 9 to 10 AM because the drive to New Hampshire in about 4 to 5 hours, depending on which part of New Hampshire you are moving to, North or South. All of the moving companies from New York to New Hampshire will do the same for you. That's why we trying to do efficient and expedited overnight delivery to New Hampshire.
Our Movers on the way to New Hampshire will switch with each other. In this case, we will ensure the safety of night driving when our guys will get to your destination point in New Hampshire. We will unload your stuff, assemble beds, and move the boxes to your new apartment after the truck is empty. Will double check nothing is left behind. We will check your apartment as well. Nothing is damaged. If everything looks good, we will give you a receipt, you will have to pay 50% of the remaining balance, and I will Movers from New York to New Hampshire. Will be driving back to the second job.
Feel free to give us a call or contact us at any time. Thank you for choosing our company, and I hope we will be in touch soon.
Personal protection of your belongings
Peace of mind for you and your family when you're worried about your possessions while being transferred to New Hampshire. You might have some thoughts like what's going to happen? where are my things? All that you can quickly check since we provide you with live GPS locations for your convenience, so you know exactly at which moment where your belongings are.
Movers from NY to NH also start driving to New Hampshire right away from New York, so to make your delivery happen on the next day or the same day, even for same-day delivery, we charge $300 more. Our basic protection includes insurance, and everything, while you move with our company, will be insured up to $10,000. That protection doesn't require any extra money for your convenience.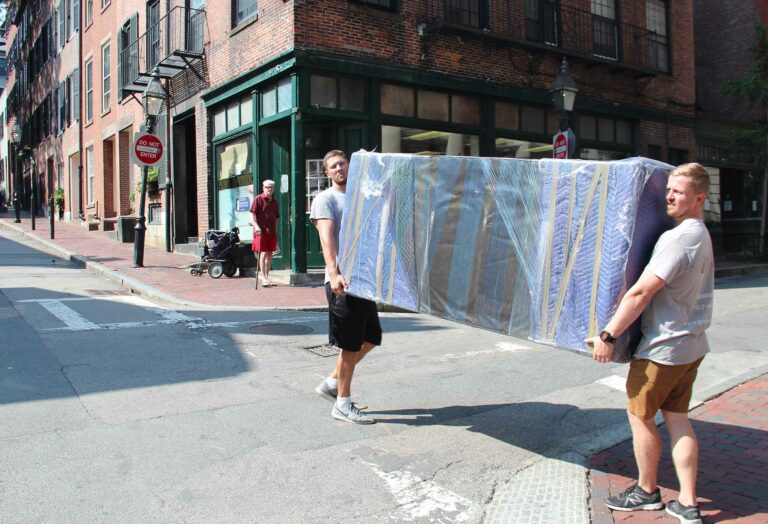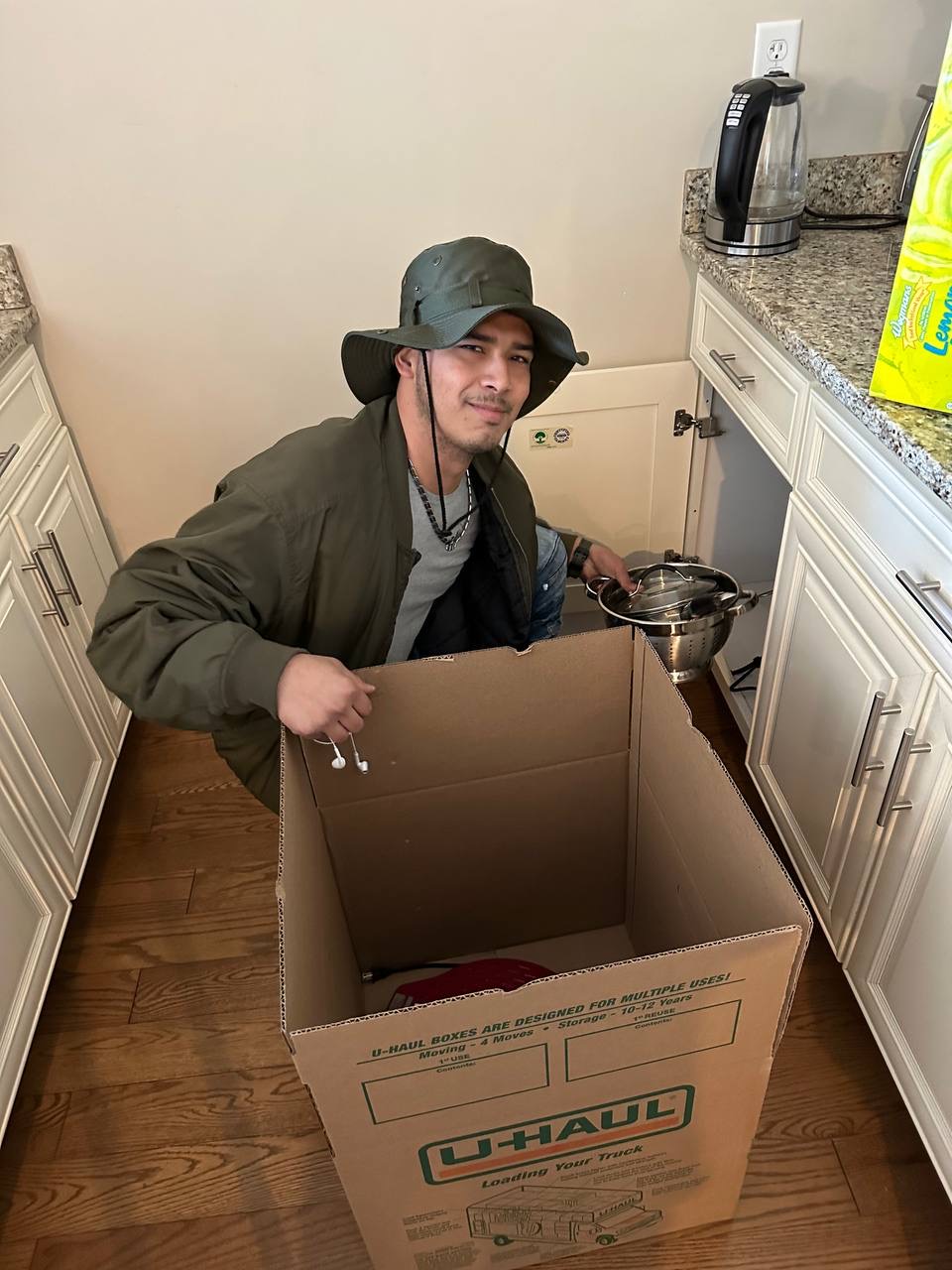 24/7
Our NYC storage facilities are guarded 24/7 by security cameras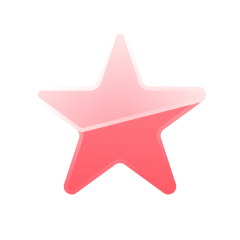 Call us if you're interested in doing so
Feel free to contact us for your packing quote as well as moving.
We are able to give you a flat price based on the list of items that you can send to our email or tell over the phone to our moving representative. Either way works fine for us. The main point is we need to get you rolling to New Hampshire. We offer many benefits, and by choosing the best moving company from York to New Hampshire, we are able to terminate movers and packers.
Our movers not only pack your kitchen we can pack your entire apartment in Manhattan. So when it comes to moving to New Hampshire, feel free to contact us for your packing quote as well as moving.
How much do we charge
Affordable Prices
Everything that we explained before is included in our flat price, which will start at $2.200 this is the starting price for a one bedroom apartment. If you want a more accurate quote, feel free to register on the website. You also can give us a call at 646-787-5693. We will give you a flat price, and this flat price absolutely includes all of the expenses, starting from loading, unloading, transportation, gas, tolls, miles, blankets, and everything that will be provided by our company.
Not all movers from New York to New Hampshire are licensed and insured, and we only hire experienced people to move your belongings from NYC to New Hampshire. Movers also make sure that the driving will be smooth and according to FMCSA regulations while transporting your belongings from New York to New Hampshire.
How will your belongings get from New York to New Hampshire? First, to reserve the elevator, we need to get a sample of the COI with the requirements from management. After we do that, we can be able to schedule an elevator for movers.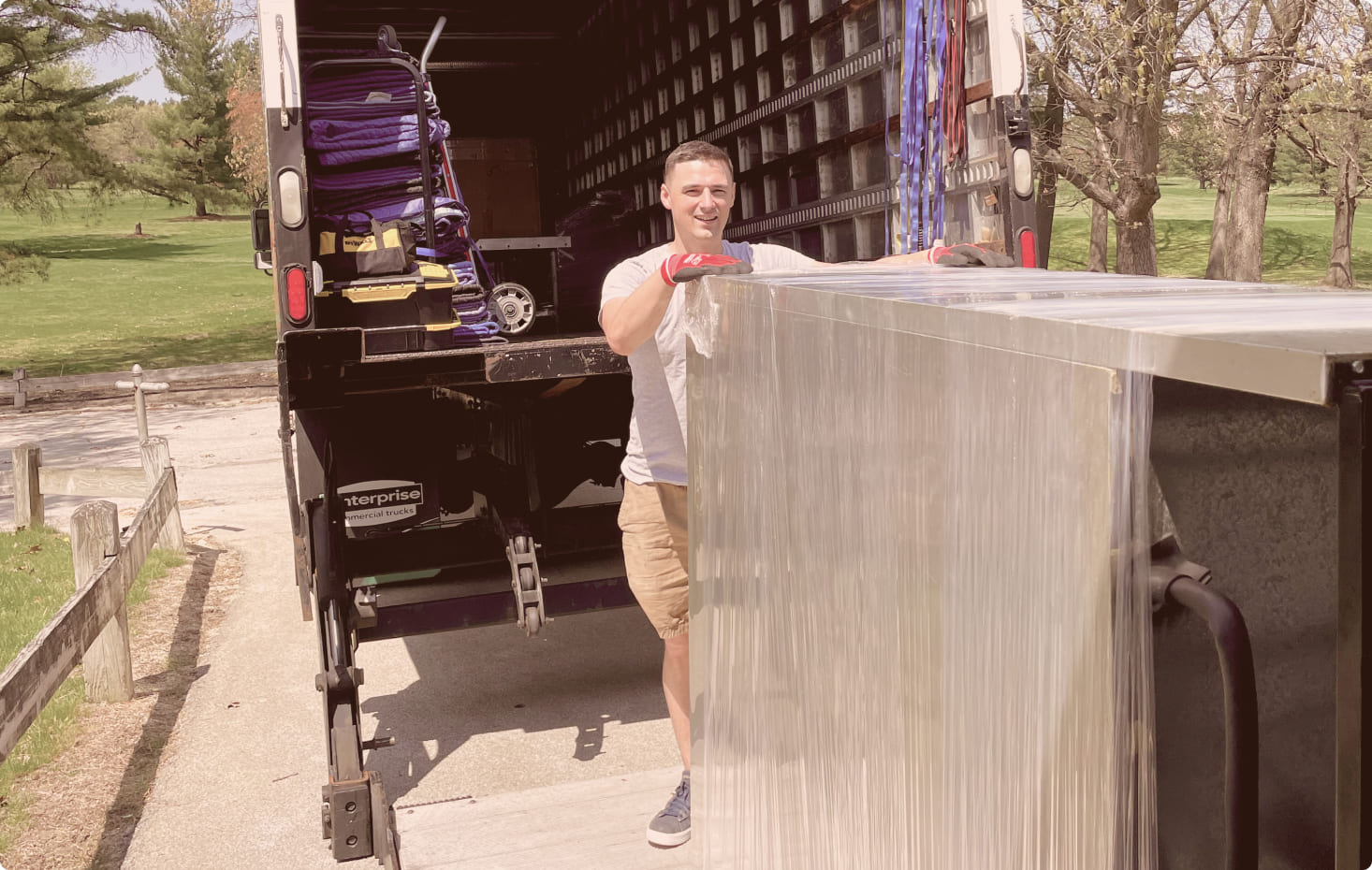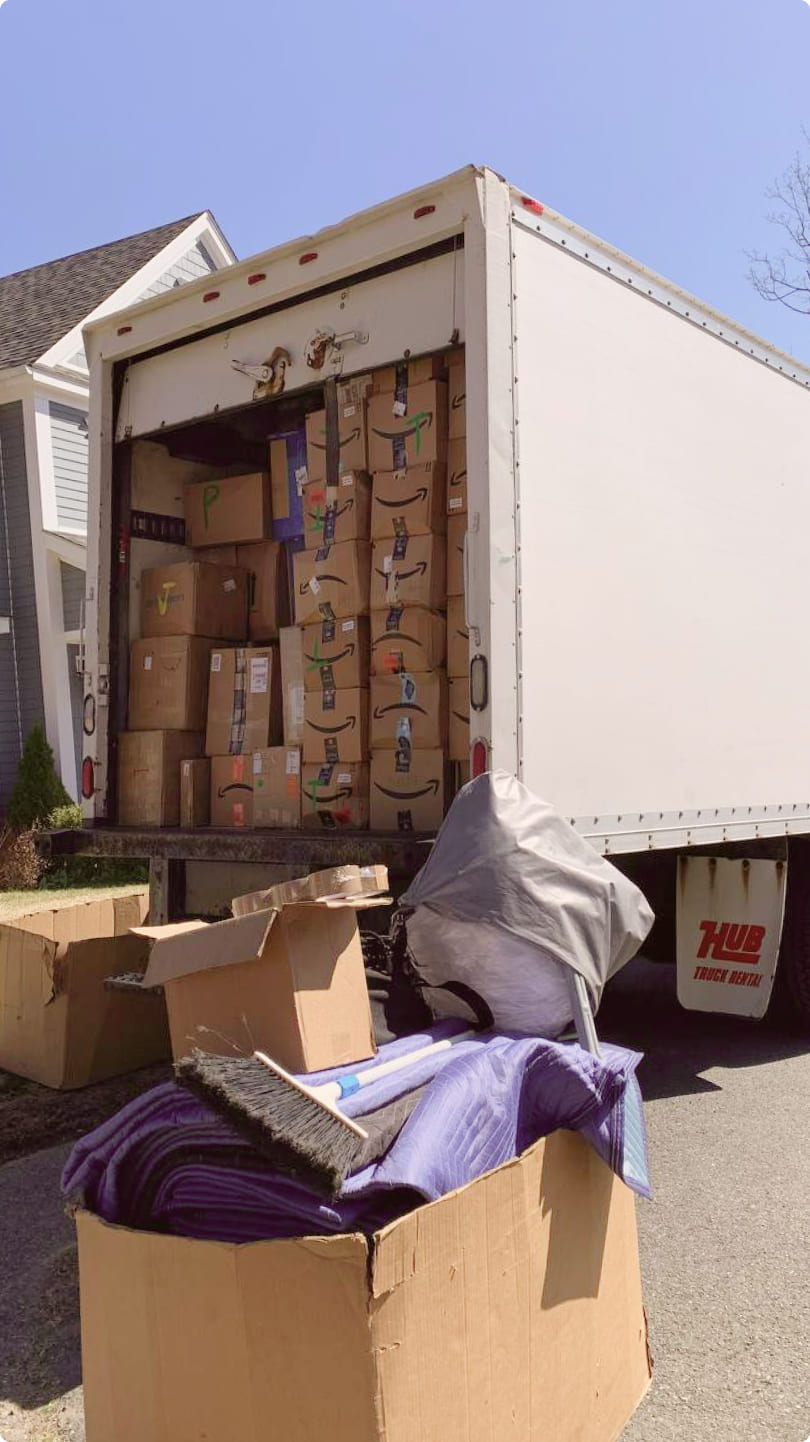 How much do movers cost?
We guarantee delivery on next day
Size of the move
Flat price range
small 1 bedroom
$1,800 - $2,200
large 1 bedroom
$2,200 - $2,600
small 2 bedroom
$2,200 - $2,800
large 2 bedroom
$2,800 - $3,000
3 bedroom apt
$3,000 - $4,000
2 bedroom townhouse/house
$3,000 - $4,000
3 bedroom townhouse/house
$3,500 - $4,500
4 bedroom townhouse/house
$4,000 - $6,000
5+ bedroom townhouse/house
starting from $5,000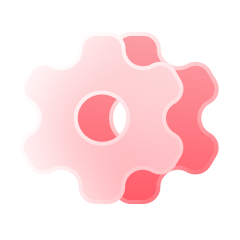 Our flat rates include all other charges:
Labor & Equipment
Floor Protection
Wrapped Furniture
Tolls
Taxes
No Additional Fees
Fuel Charge
Safe Delivery
Guaranteed Price
You can contact us for consultation and detailed calculation of services
Each customer receives guaranteed gifts when ordering a mooove
1 month

of free storage over 12 month

5 boxes

for small stuff

5%

discount for return customers

1 lift

to the apartment for free
How we work
After providing the moving company manager with the details and additional information required, you will get an accurate quote for the moving services. This will help you plan your budget and ensure you have the necessary funds to complete the move.

Once you have accepted the quote and decided to work with our moving company, book a date for the move. This will ensure that the movers have enough time to plan the move and will give you an idea of when your items will arrive at your new home.

3

Wait for the moving day

As the moving day approaches, make sure that you are prepared for the move. Prepare all the furniture and gather all of the things to be moved, pre-pack them according to the instructions provided by the movers if needed, and be ready to go on the day of the move.

After the moving truck has left and your furniture and boxes have been unloaded and arranged in your new home, you can finally start to enjoy your new space. Have the essentials at hand, take the time to settle in, and get to know your new home and surroundings.
FAQ
Will movers move things in bags from New York to New Hampshire?

Yes, you can use bags for packing clothes. However, bags cannot guarantee to you that your belongings will stay clean; wardrobe boxes are always the best option.

Are You Supposed to Help Movers?

Helping our movers during the moving process is forbidden due to our insurance policy.

Will Moving Companies Ship My Car & Furniture Together?

Moving companies do not provide car shipping services. We are responsible for household belongings only.

How much to tip movers when moving from NY to New Hampshire?

Tips are not a requirement and always depend on your satisfaction after completing your moving project. Usually, customers appreciate the hardworking of the movers with 10% gratitude.

How many movers do I need for my move from NYC to New Hampshire?

Depending on the size of your home, we determine the size of the crew for your particular move. The minimum crew size is 2 men.

How do professional movers load a truck?

We have a strategy to load a truck based on our experience and years in business. First come boxes, totes, and containers. Then we load stackable furniture such as nightstands, desks, bookshelves, and tables. In the end, we put all items which could not be stacked. We use straps to fix everything inside the truck. No single item will be loose during the transportation.