Movers from New York to Las Vegas, Nevada
Great choice for your next Move
Much more than bright lights, big casinos, and world-class hotels, Las Vegas has become one of the most popular cities in the U.S. for people looking to cash in their cramped east coast apartments for more spacious residential living. And, when considering the city's booming housing market and high employment rate it's not hard to see why!
Everyone knows Las Vegas is no slouch when it comes to entertainment. With the city's many casinos, entertainment venues, and high-end restaurants, one thing is for sure– residents are never in need of something to do. While the summer heat can be a bit challenging, Las Vegas enjoys sunshine year-round, as well as cool evenings, and mild winters.
Why Choose Professional Moving Company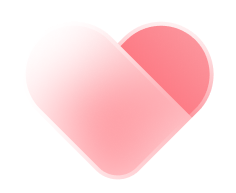 Convenience
Hiring a professional moving company is convenient because you don't have to worry about moving organization and logistics.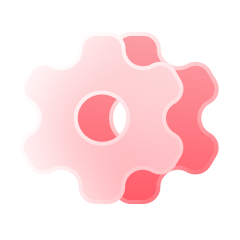 Efficiency
Professional movers are experienced and efficient. They know how to pack and load items quickly and safely.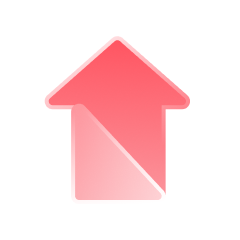 Affordable Pricing
Hiring a professional moving company is often more cost-effective than trying to move on your own.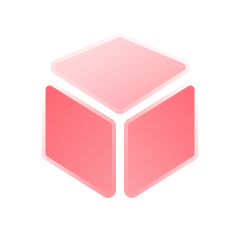 Secure Transport of Fragile Items
We move fragile items safely and without any damage. The professional staff ensures that such items are lifted and moved carefully and securely.
2 000

Happy clients

2 500

Boxes delivered

1 000

Days of work

40

Helpful movers

200,000,000

miles we have traveled during our work
Why Choose a Professional New York City to Las Vegas Moving Company?
There is also plenty of natural beauty surrounding the city, with access to many state and national parks for those in need of a quick weekend escape from the hustle and bustle of city life.
Overall, Las Vegas has a little something for everyone to enjoy. If you're planning a move from New York City to Las Vegas, go with a professional moving company to make the move as quick and stress-free as possible.
Planning any long-distance move can be a complicated process, but a Las Vegas to New York City move poses significant challenges for even the most seasoned moving professionals. At Born to Move, we're no strangers to long-distance moves like this. If you're thinking of trying to conduct this move by yourself, consider the following.
In the end, this move will likely involve four to five days of travel through long stretches of unpopulated desert, during unpredictable weather, and through areas without cell service.
Using a professional New York City to Las Vegas Moving service like Born to Move not only guarantees the safe arrival of your belongings but also the safety of you and your family.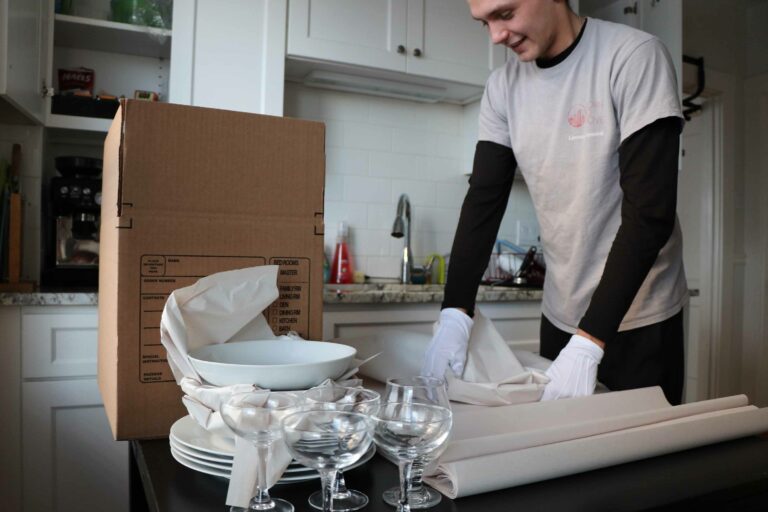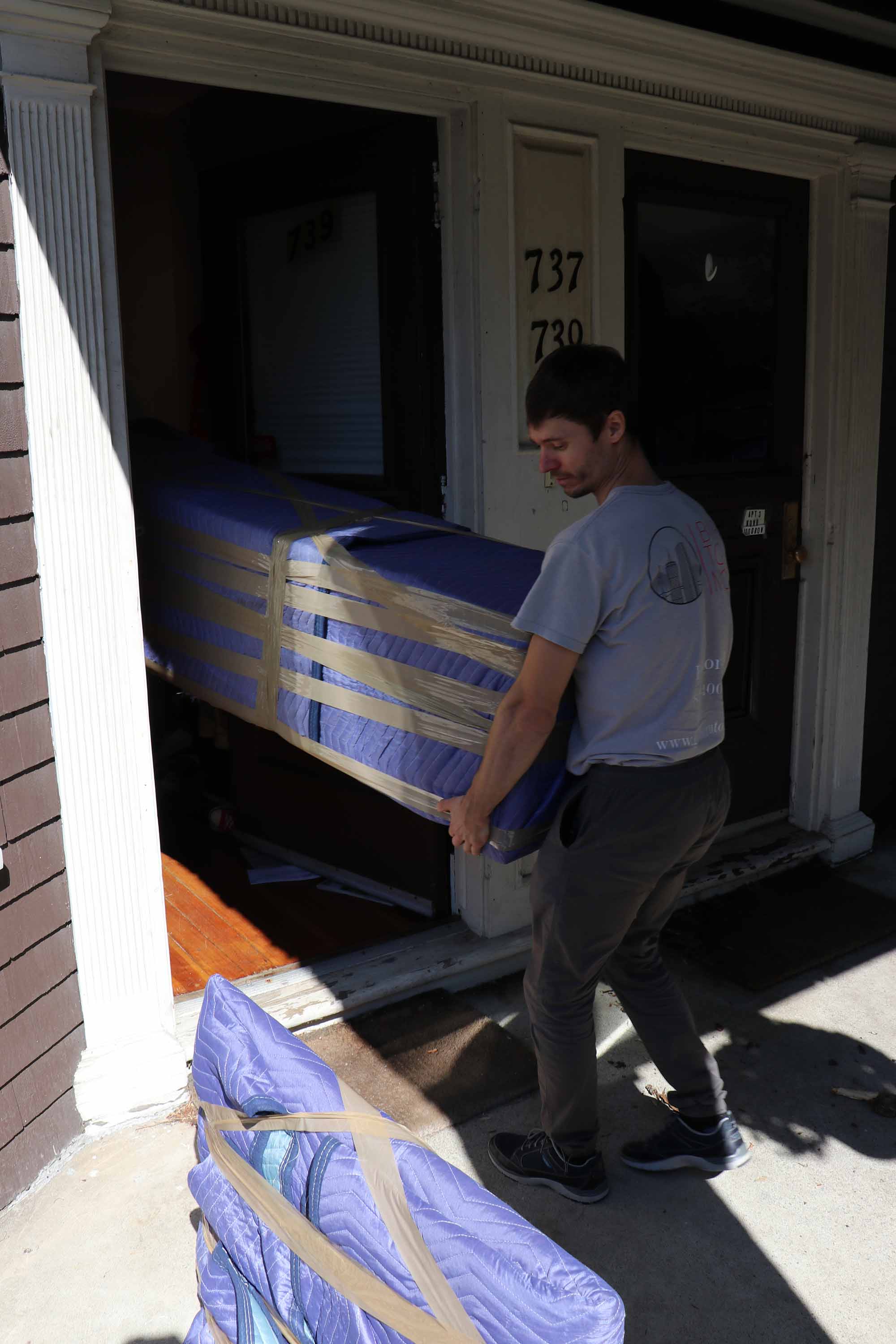 24/7
Our NYC storage facilities are guarded 24/7 by security cameras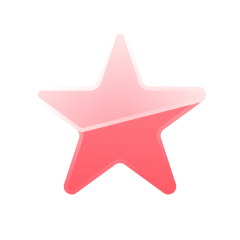 We Go the Distance
The distance between New York City and Las Vegas is 2,526 miles via I-80 W.
By our calculations, it would take a standard vehicle at least 37 hours to drive that distance, before factoring in stops for food, refueling, bathroom breaks, and sleeping. There are also several complications that could arise during a move like this, such as:
Flat tires
Engine failure
Traffic accidents
Needing to reroute due to construction
Traffic jams
To complicate matters further, moving trucks move slower than standard vehicles due to their size and shape, as well as the added weight of their load.
How Much Does it Cost to Move?
Affordable Prices
For a free estimate of the cost of your move, simply fill out the form on our website with the following information:
Your current address
The address of your new home in Las Vegas
The date of your move
The type of home in which you live
Once you've submitted the form, we'll email you with a custom quote. The price of your move will vary depending on whether you live in an apartment or house, and how many bedrooms you have:
Studio: $9,000 – $12,000
One-Bedroom Apartment: $10,000 – $12,000
Three-Bedroom Apartment: $12,000 – $15,000
Three-Bedroom Townhouse: $12,000 – $17,000
If you would like to know more about Born to Move, we encourage your to take a look at our website or our glowing customer reviews to see why we've earned our reputation as one of the best moving companies from New York City to Las Vegas. Once you're ready to book your NYC to Las Vegas move, simply call or contact us online.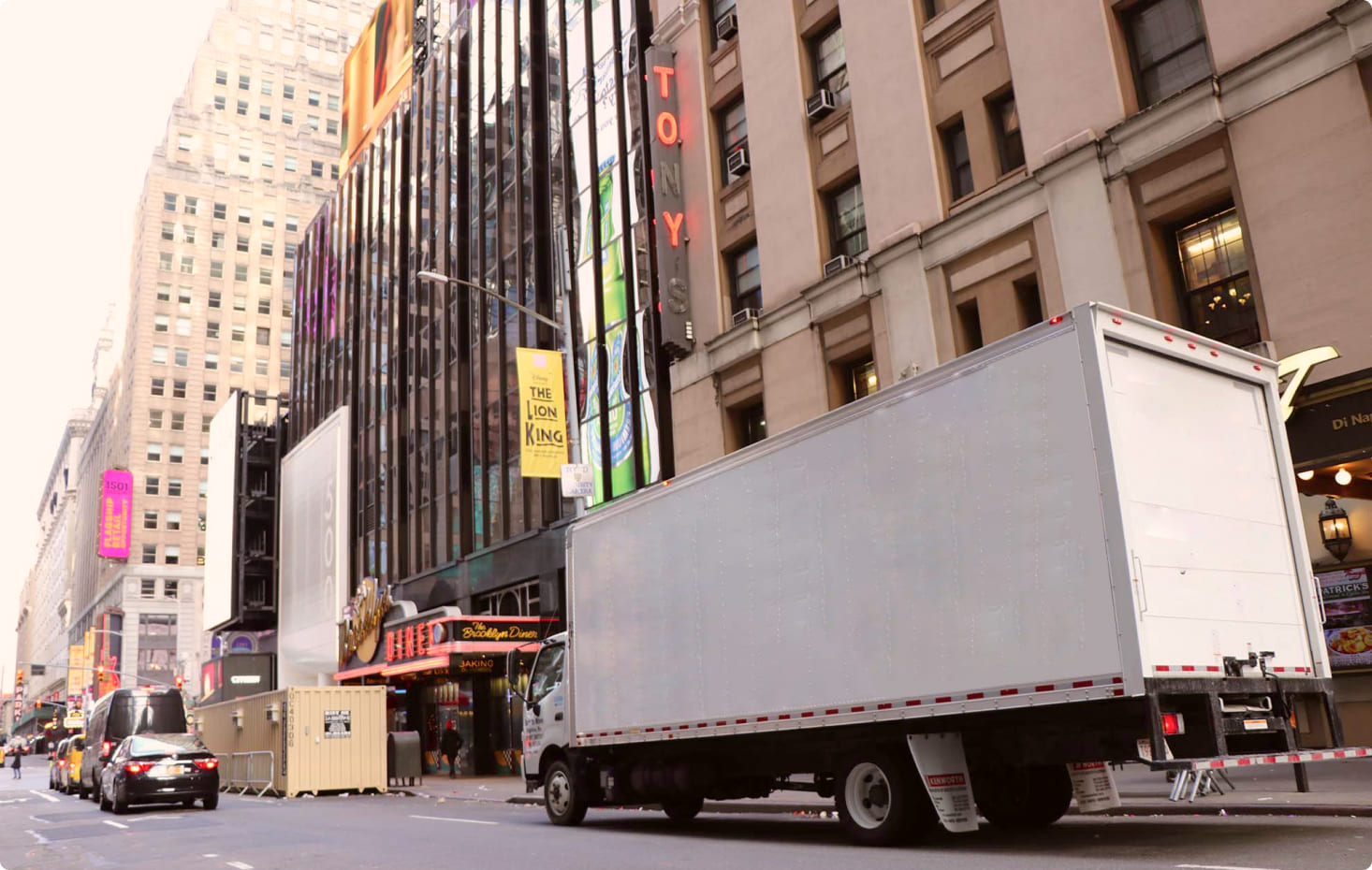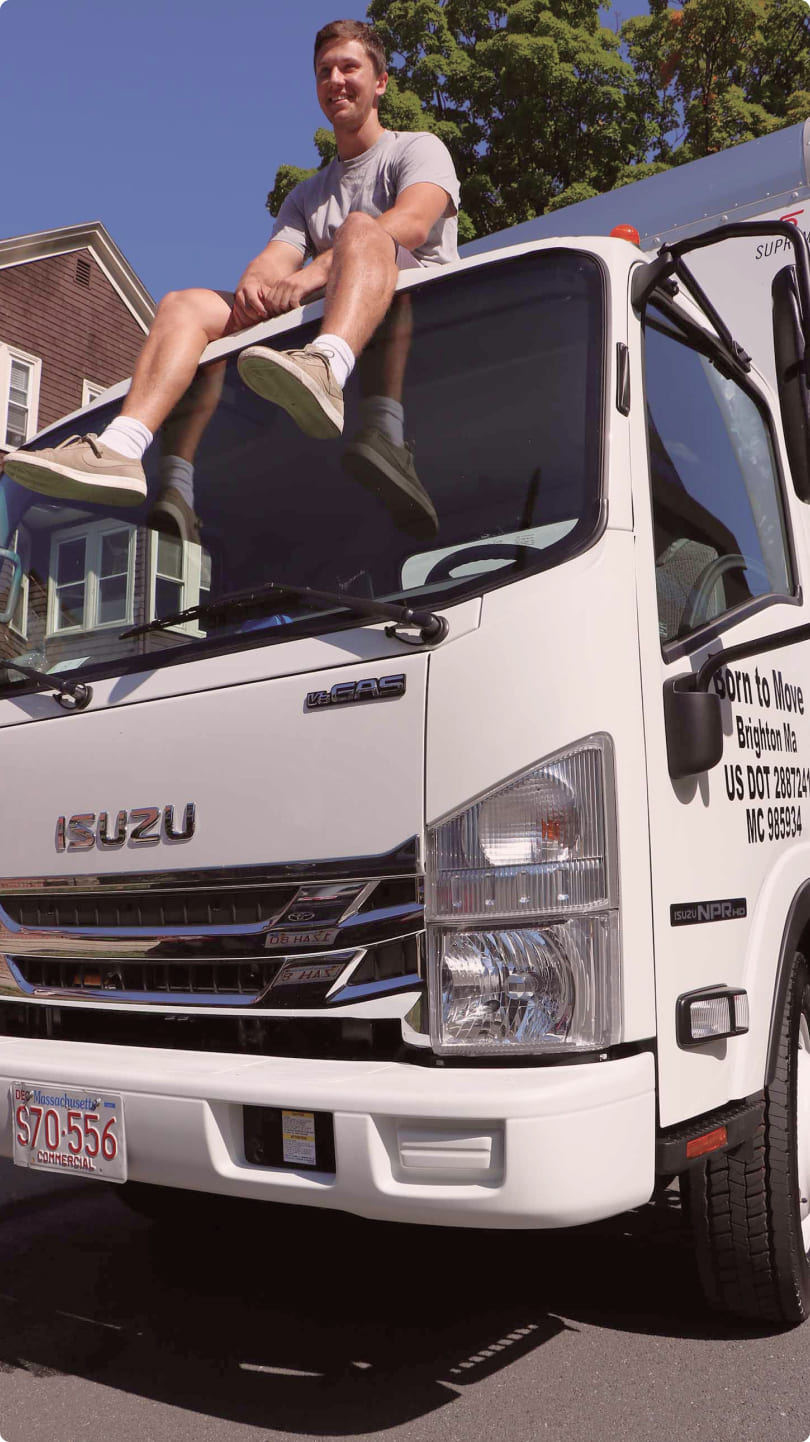 How much do movers cost?
We guarantee delivery in 3-4 days
Size of the move
Flat price range
small 1 bedroom
$10,000 - $11,000
large 1 bedroom
$10,000 - $11,000
small 2 bedroom
$10,000 - $11,000
large 2 bedroom
$10,000 - $11,000
3 bedroom apt
$11,000 - $15,000
2 bedroom townhouse/house
$11,000 - $15,000
3 bedroom townhouse/house
$11,000 - $16,000
4 bedroom townhouse/house
$12,000 - $17,000
5+ bedroom townhouse/house
starting from $14,000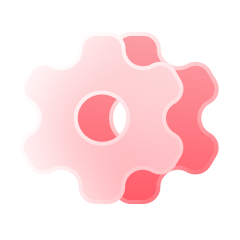 Our flat rates include all other charges:
Labor & Equipment
Floor Protection
Wrapped Furniture
Tolls
Taxes
No Additional Fees
Fuel Charge
Safe Delivery
Guaranteed Price
You can contact us for consultation and detailed calculation of services
Each customer receives guaranteed gifts when ordering a mooove
1 month

of free storage over 12 month

5 boxes

for small stuff

5%

discount for return customers

1 lift

to the apartment for free
How we work
After providing the moving company manager with the details and additional information required, you will get an accurate quote for the moving services. This will help you plan your budget and ensure you have the necessary funds to complete the move.

Once you have accepted the quote and decided to work with our moving company, book a date for the move. This will ensure that the movers have enough time to plan the move and will give you an idea of when your items will arrive at your new home.

3

Wait for the moving day

As the moving day approaches, make sure that you are prepared for the move. Prepare all the furniture and gather all of the things to be moved, pre-pack them according to the instructions provided by the movers if needed, and be ready to go on the day of the move.

After the moving truck has left and your furniture and boxes have been unloaded and arranged in your new home, you can finally start to enjoy your new space. Have the essentials at hand, take the time to settle in, and get to know your new home and surroundings.
FAQ
How long does it take movers to pack a 1 bedroom?

Our movers have the necessary experience packing different stuff volumes, from studio apartments to massive 5-bedroom houses. We are struggling to save our customers time and do the packing services fast and efficiently. On average, it takes around 2-3 hours to pack up an entire 2-bedroom apartment. If you want to get our packing services, please let us know; depending on the size of your home, we can do it a day before or on the same day of the move.

Do movers prefer boxes or bags?

We always prefer to see customers' belongings packed in cardboard boxes; that's a guarantee everything will be safe and protected during transportation on long-distance moving.

What items cant be packed by movers when moving from NY to Las Vegas?

There is a list of items forbidden for movers to transport: batteries, alkaline & lead-acid, household cleaning products, сorrosive chemicals or poisons, lawn and garden chemicals, flammables and explosives, live animals or plants, gas and oil products, compressed gas cylinders. If you want to move anything from the list, you can always pack it and put it into your personal vehicle.

How much to tip movers when moving from New York to Las Vegas?

Tips are not a requirement and always depend on your satisfaction after completing your moving project. Usually, customers appreciate the hardworking of the movers with 10% gratitude.

How many movers do I need for my move from NYC to Las Vegas?

Depending on the size of your home, we determine the size of the crew for your particular move. The minimum crew size is 2 men.

How do professional movers load a truck?

We have a strategy to load a truck based on our experience and years in business. First come boxes, totes, and containers. Then we load stackable furniture such as nightstands, desks, bookshelves, and tables. In the end, we put all items which could not be stacked. We use straps to fix everything inside the truck. No single item will be loose during the transportation.