Jersey City to California Movers
Great choice for your next Move
It can be really stressful to move on your own, especially if it is your first time or if you are going somewhere new and you do not know anyone there. To achieve a successful move, extensive planning, preparation, and organization are required. The choice between DIY packing and moving and hiring professionals relies on each individual's unique needs, priorities, and budget. But our Born to Move moving company with a many-year experience in the field is here to help you make the right decision. In case you are planning a move to California, our best Born to Move movers are here to offer professional assistance. We believe that hiring a reliable moving company is much more convenient and less expensive rather than performing a DIY move, especially if you lack moving experience.
Trustworthy Team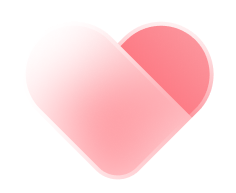 Convenience
Hiring a professional moving company is convenient because you don't have to worry about moving organization and logistics.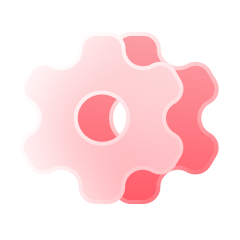 Efficiency
Professional movers are experienced and efficient. They know how to pack and load items quickly and safely.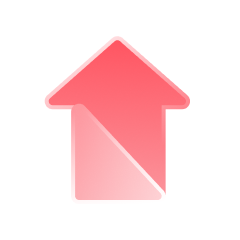 Affordable Pricing
Hiring a professional moving company is often more cost-effective than trying to move on your own.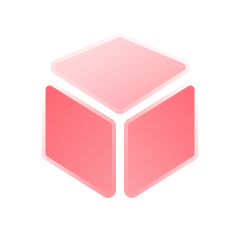 Secure Transport of Fragile Items
We move fragile items safely and without any damage. The professional staff ensures that such items are lifted and moved carefully and securely.
2 000

Happy clients

2 500

Boxes delivered

1 000

Days of work

40

Helpful movers

200,000,000

miles we have traveled during our work
Moving from Jersey City to California with the best Born to Move experts in the field
Generally, the moving process between Jersey City and California takes up to 4-5 days. The move is performed by experienced and proficient movers from Jersey City to California. Your move is supervised by our competent manager that provides you a detailed insight into how the process is maintained. We will appoint the necessary number of Born to Move movers to your move in accordance with its complexity and requirements.
First, our experts perform an on-site estimate to determine the size, and thus the final cost of your move to California. The movers from California to Jersey City do all the packing, providing free packing materials and supplies. The pre-packed belongings are then loaded into the previously selected truck of the right size. In the truck, all the things are secured, which allows us to avoid any potential damage. After the journey, the professional moving crew of our company unloads the customer's belongings at the most convenient time.
Benefits of moving from your old house in Jersey City to California
Among the advantages of relocating from Jersey City to California are:
Californians have a relatively high standard of living thanks to the state's thriving economy, highly regarded educational system and comprehensive health care system.
While the cost of living in some parts of California can be high, there are numerous cities and suburbs in the state that are cheaper than in New Jersey.
California has a rich cultural history and a thriving arts and entertainment industry, making it one of the most diversified states in the United States.
Those who are used to colder winters and more volatile weather may find the moderate environment and abundance of sunshine in California to be a refreshing change.
There are a wide variety of high-paying industries in California, such as the tech sector, the entertainment industry, healthcare, and tourism.
The high expense of living in some regions, transportation congestion, and the risk of natural disasters like earthquakes and wildfires are all factors to think about. However, despite certain negatives, many people still choose to relocate to California.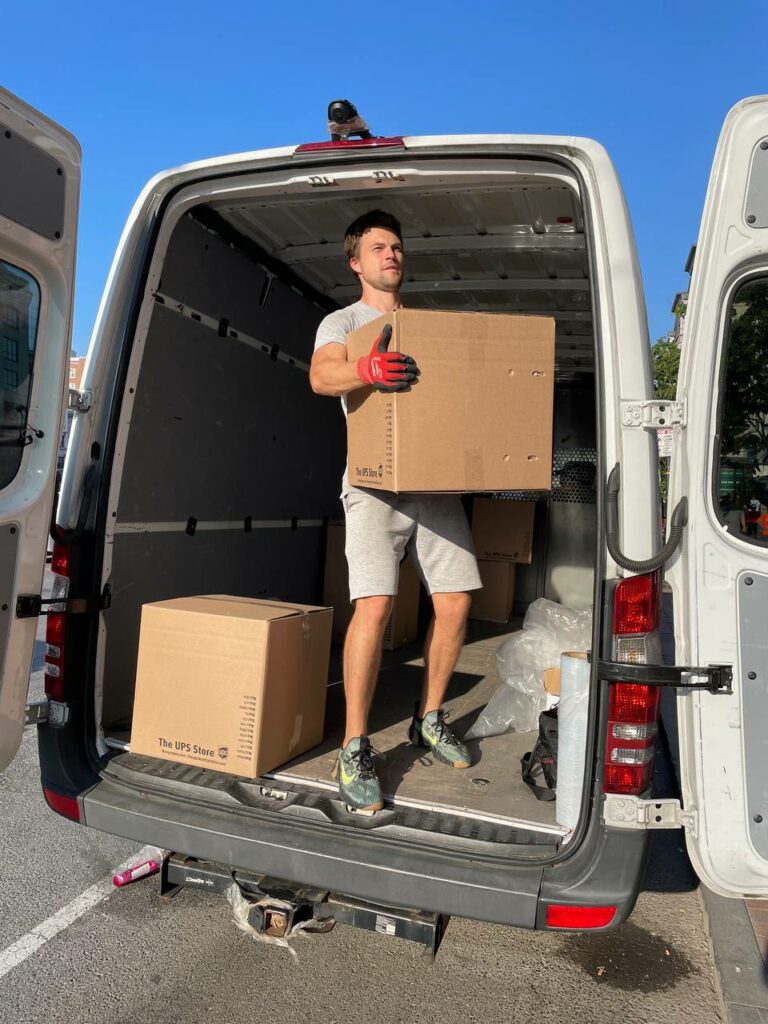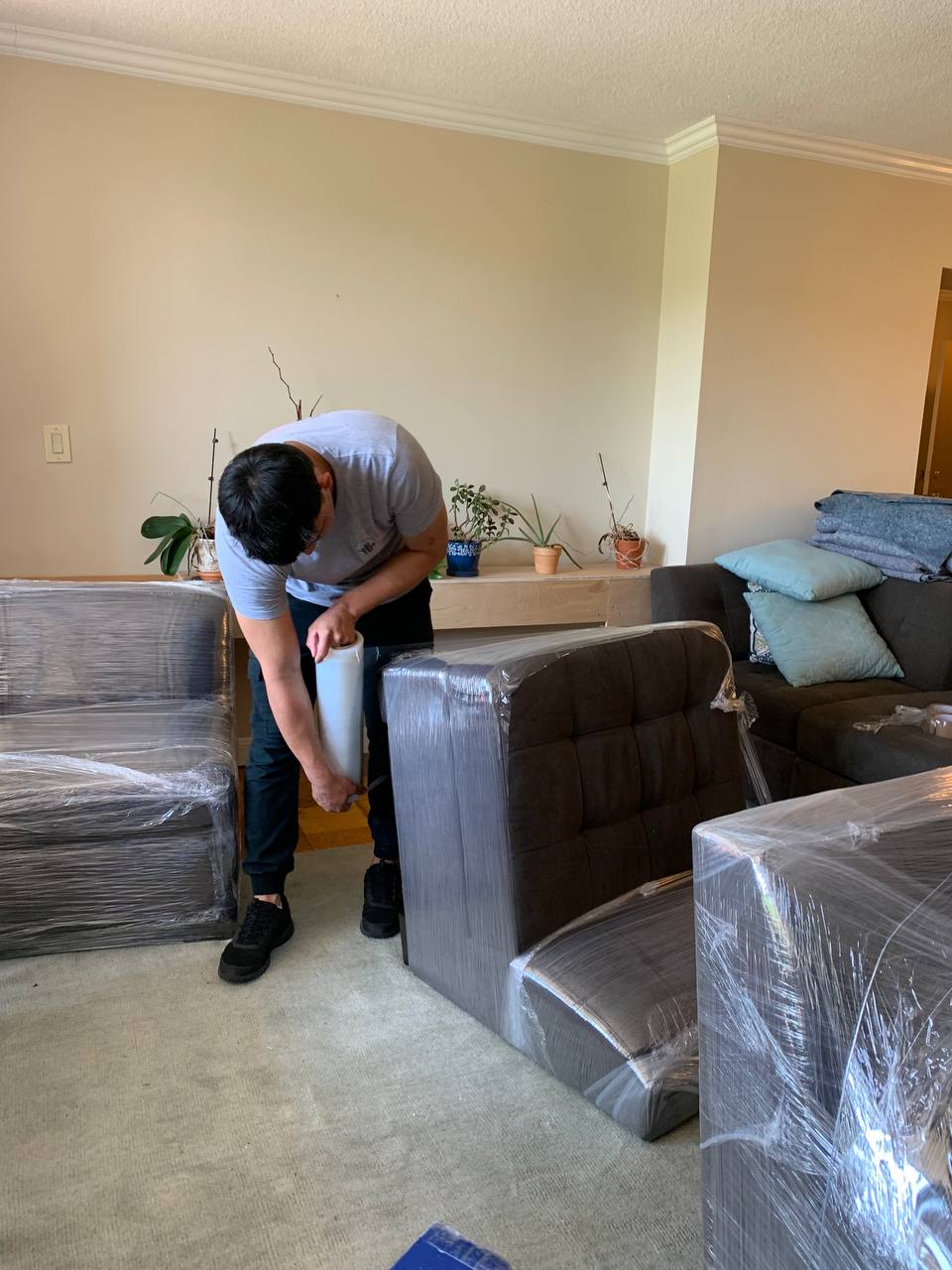 24/7
Our NYC storage facilities are guarded 24/7 by security cameras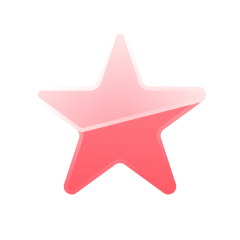 Special Service to Move Valuable Items
The utmost caution and safety will be exercised by our movers when handling and moving your priceless antiques, artwork, and costly furniture pieces
So far, our professional moving service in Jersey City has performed thousands of moves across the country, leaving our customers satisfied with the quality of our services. Most moving companies offer a variety of packages tailored to each client's specific needs. We are not the exception. Our Born to Move movers will perform all the tasks associated with the moving process from Jersey City to California to deliver a stress-free moving experience.
Jersey City to California moving prices
Affordable Prices
The final cost of your move to California will depend on the size of the move. Also, your set charge will include all tolls, gas, and wrapping materials. As of today, it will cost you approximately $10,000 to move a studio apartment from Jersey City to California.
There could be a slight price increase (up to $13,000) if you have significantly more than the average amount of belongings to move.
In case you are moving a large house with two bedrooms, prepare to pay between $13,000 and $16,000.
The owners of small apartments with two bedrooms will be charged approximately $11,000 but the price may go up to $13,000, depending on how much stuff is required to be moved.
Make sure to request a full price tag from your manager so as to receive the final cost of your move depending on its size.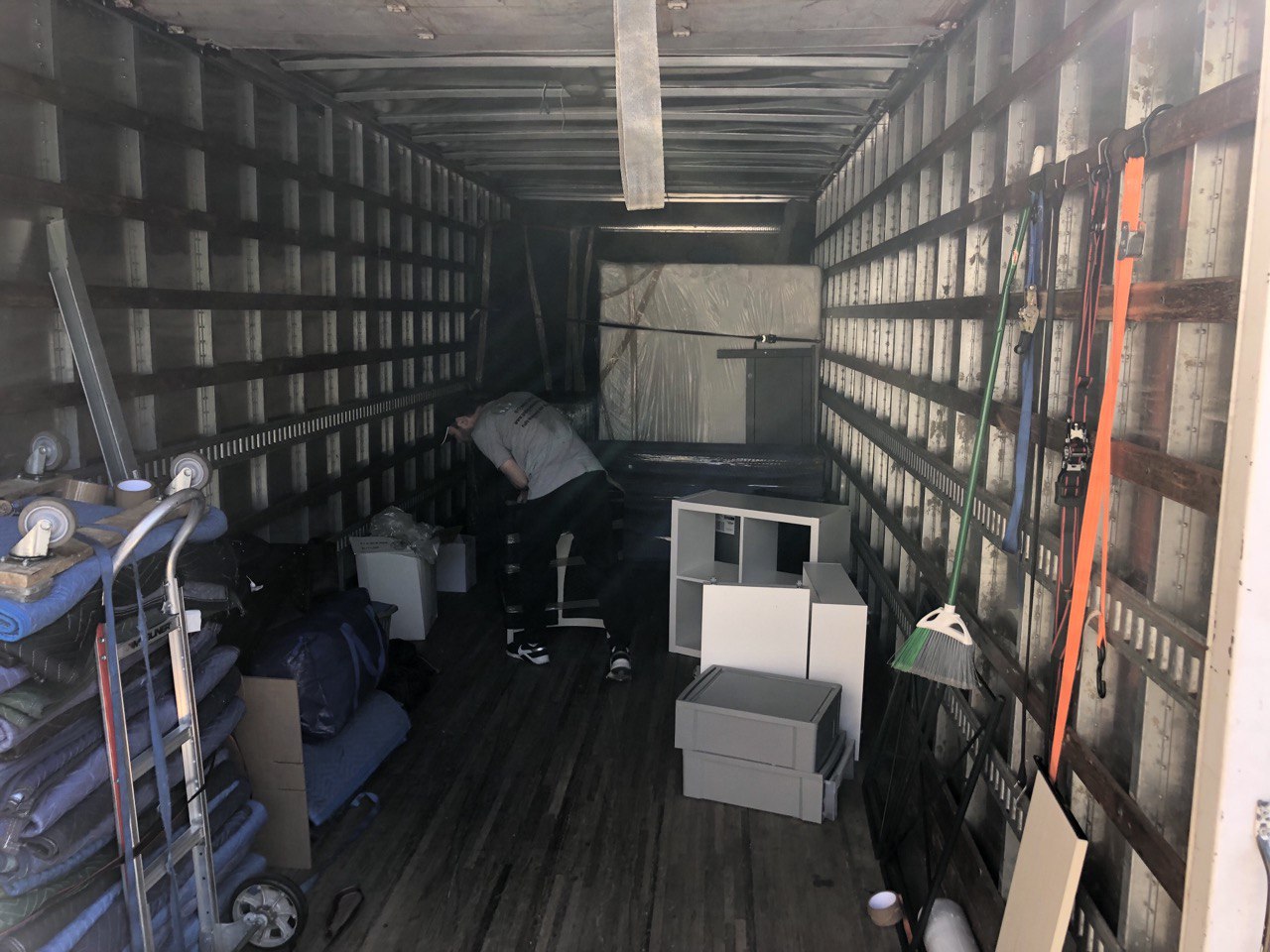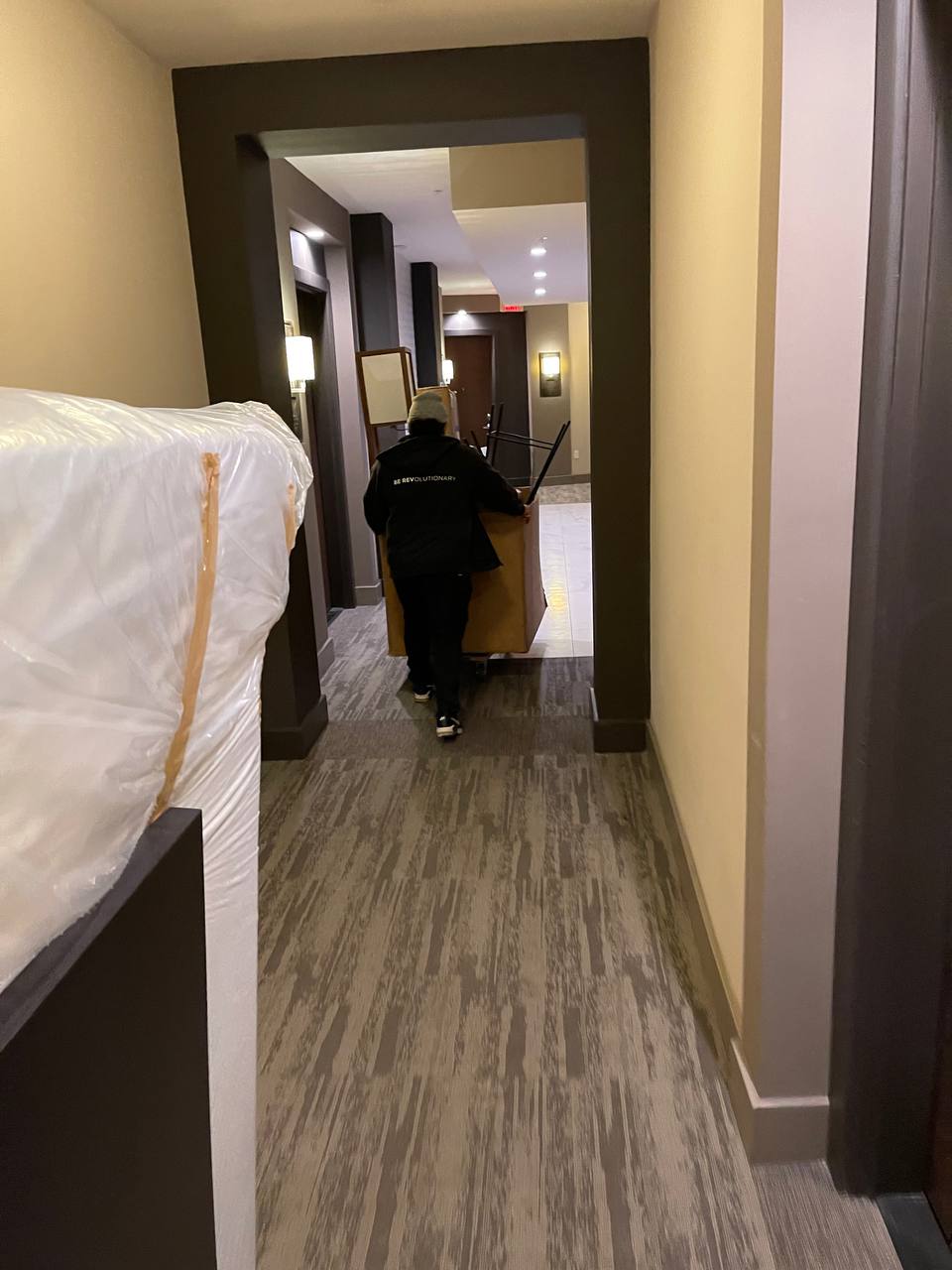 How much do movers cost?
We guarantee delivery in 3-4 days
Size of the move
Flat price range
small 1 bedroom
$6,500 - $7,000
large 1 bedroom
$6,800 - $7,300
small 2 bedroom
$6,800 - $7,300
large 2 bedroom
$7,000 - $7,500
3 bedroom apt
$7,000 - $8,000
2 bedroom townhouse/house
$7,000 - $8,000
3 bedroom townhouse/house
$7,500 - $8,500
4 bedroom townhouse/house
$8,000 - $9,500
5+ bedroom townhouse/house
starting from $9,000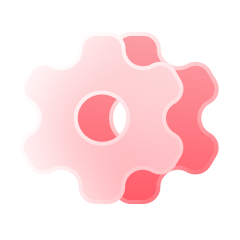 Our flat rates include all other charges:
Labor & Equipment
Floor Protection
Wrapped Furniture
Tolls
Taxes
No Additional Fees
Fuel Charge
Safe Delivery
Guaranteed Price
You can contact us for consultation and detailed calculation of services
Each customer receives guaranteed gifts when ordering a mooove
1 month

of free storage over 12 month

5 boxes

for small stuff

5%

discount for return customers

1 lift

to the apartment for free
How we work
After providing the moving company manager with the details and additional information required, you will get an accurate quote for the moving services. This will help you plan your budget and ensure you have the necessary funds to complete the move.

Once you have accepted the quote and decided to work with our moving company, book a date for the move. This will ensure that the movers have enough time to plan the move and will give you an idea of when your items will arrive at your new home.

3

Wait for the moving day

As the moving day approaches, make sure that you are prepared for the move. Prepare all the furniture and gather all of the things to be moved, pre-pack them according to the instructions provided by the movers if needed, and be ready to go on the day of the move.

After the moving truck has left and your furniture and boxes have been unloaded and arranged in your new home, you can finally start to enjoy your new space. Have the essentials at hand, take the time to settle in, and get to know your new home and surroundings.
FAQ
Will movers move things in bags from Jersey City to California?

Yes, you can use bags for packing clothes. However, bags cannot guarantee to you that your belongings will stay clean; wardrobe boxes are always the best option.

What should you do while the movers move my stuff from Jersey City to California?

Our crews are full of experts in packing and moving. You can rely on their experience and just help them with navigation at your home.

Can I request an in-home estimate?

Sure thing! If you are looking for interstate moving services and your moving size is greater than 2 bedroom apartment, we provide on-site estimates. One of our managers will schedule an appointment with you and come on a certain day and time.

How much to tip movers when moving from Jersey City to California?

Tips are not a requirement and always depend on your satisfaction after completing your moving project. Usually, customers appreciate the hardworking of the movers with 10% gratitude.

How many movers do I need for my move from Jersey City to California?

Depending on the size of your home, we determine the size of the crew for your particular move. The minimum crew size is 2 men.

What to Expect when MOVING?

We know that sometimes during the moving process, some of the items may get damaged. At Born to Move, we never leave our customers one-on-one with the problems after this kind of issue. We have a claim department that will go through the claim process with you and ensure you get reimbursement for any damages that happened.