NYC to Syracuse movers
Great choice for your next Move
From bustling streets to tranquil suburbs, moving from New York City to Syracuse is undoubtedly a change of pace. While New York City is a world-class destination with unparalleled energy and vibrance, Syracuse has its own unique charm and advantages that may appeal to those who wish to leave the big city.
Syracuse boasts significantly lower cost of living and a high quality of life with excellent schools, affordable healthcare, and ample job opportunities. While it might potentially be a better choice for those looking to settle down with family, Syracuse is anything but boring. Home to world-class cultural institutions, such as the Syracuse Stage and the Everson Museum, there is always something to see and do in Syracuse. And if you're a nature-lover, the city is surrounded by lovely wooded areas, lakes, mountains, and farmland to explore.
Why Choose Born To Move?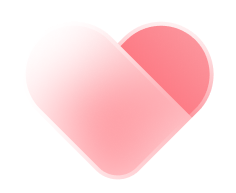 Expert packing
Our movers will wrap TV, Dressers, beds, and couches. We will disassemble your bed to prepare it for transport from NY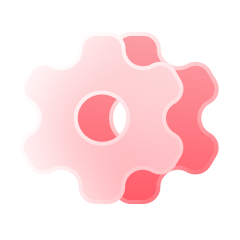 Furniture wrapping
We treat your possessions as if they were our own by wrapping them with moving blankets, preventing damage while in transit from NYC to Syracuse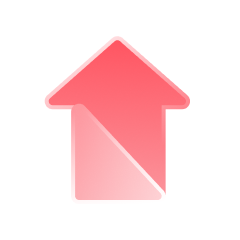 Overnight storage
If necessary, all your goods can be stored in a safe place upon arrival in Syracuse. We usually keep them in a truck, but it's only at your request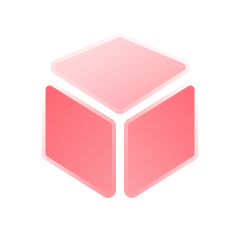 Unpacking
When you reach your new home or apartment in Syracuse, each item of furniture will be unwrapped and put back together for you
2 000

Happy clients

2 500

Boxes delivered

1 000

Days of work

40

Helpful movers

200,000,000

miles we have traveled during our work
Moving Process from NYC to Syracuse
Born to Move keeps you updated to ensure you always stay on schedule. 24 hours before your move, our company will send you an email with an estimated arrival time, usually 9 AM or 1-3 PM. On moving day, we'll give you a call 30 minutes beforehand. Once our team arrives at your residence, we will begin the process of moving your belongings, taking the time to protect them. Our New York to Syracuse movers will use moving blankets, padding, and plastic wrap to make sure nothing is damaged along the way. We disassemble beds and bedframes, wrap furniture tightly with moving blankets and shrink-wrap, and carefully secure boxes and heavier items with straps when packing them into our truck. The safety of your belongings will be considered every step of the way, from your smallest keepsakes to your largest furniture.
Once the truck is loaded, we will collect 50% of the payment and drive to Syracuse via I-80 W and I-81 N, providing live updates about our location during the trip; Syracuse is only about 250 miles from NYC, so the drive should take around 4-5 hours.
When our movers NYC to Syracuse arrive at your new home, we will begin to unload your belongings, move everything into the rooms you want, and unwrap and reassemble your furniture with the same level of care we packed it with. If you have new floors, we will protect them with floor runners at your request. Then, once we are done, we will clean up and clear out our moving supplies, sign the paperwork to confirm the move was completed, collect the remaining 50% of the payment, and provide you with a receipt. Our NYC to Syracuse movers will then return to NYC and your move will be complete!
We ask our customers for feedback on almost every move, so please don't hesitate to leave us a review on any online platform to share your experience with thousands of other satisfied clients. We believe that our success is measured by your satisfaction! If you're on the lookout for the best moving companies NYC to Syracuse, our experienced team is here to help.
Contact Born to Move today for a free estimate!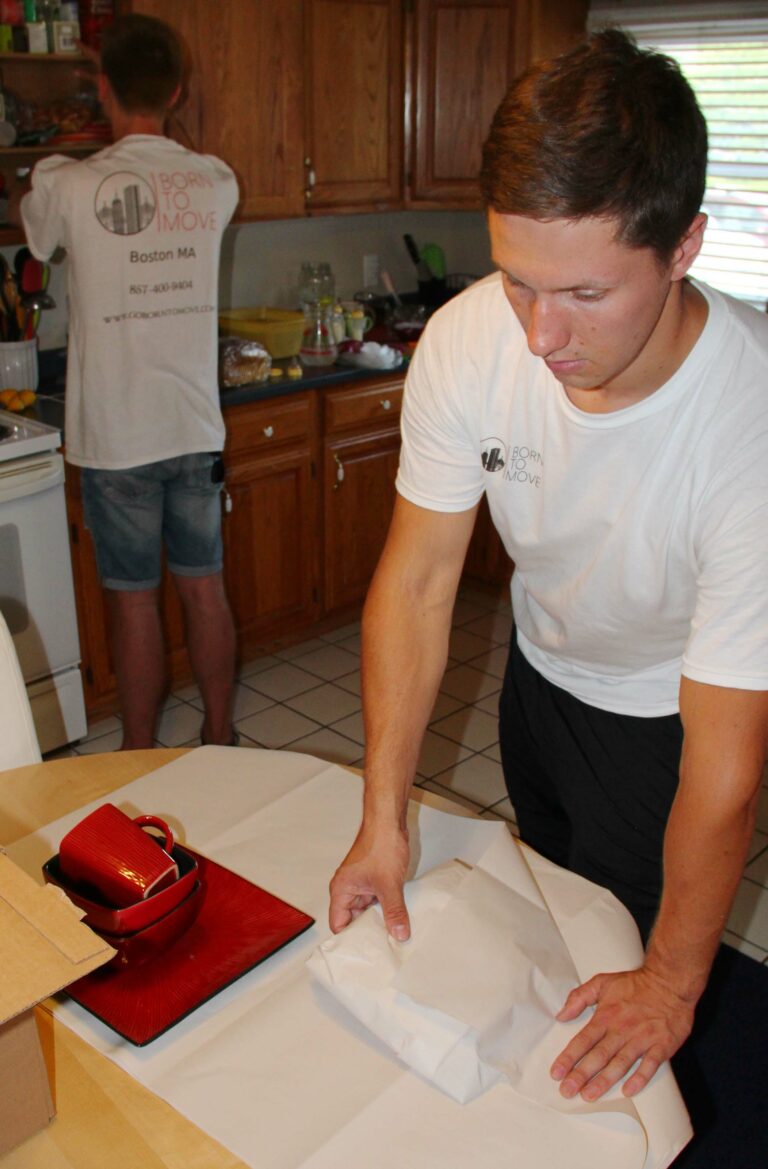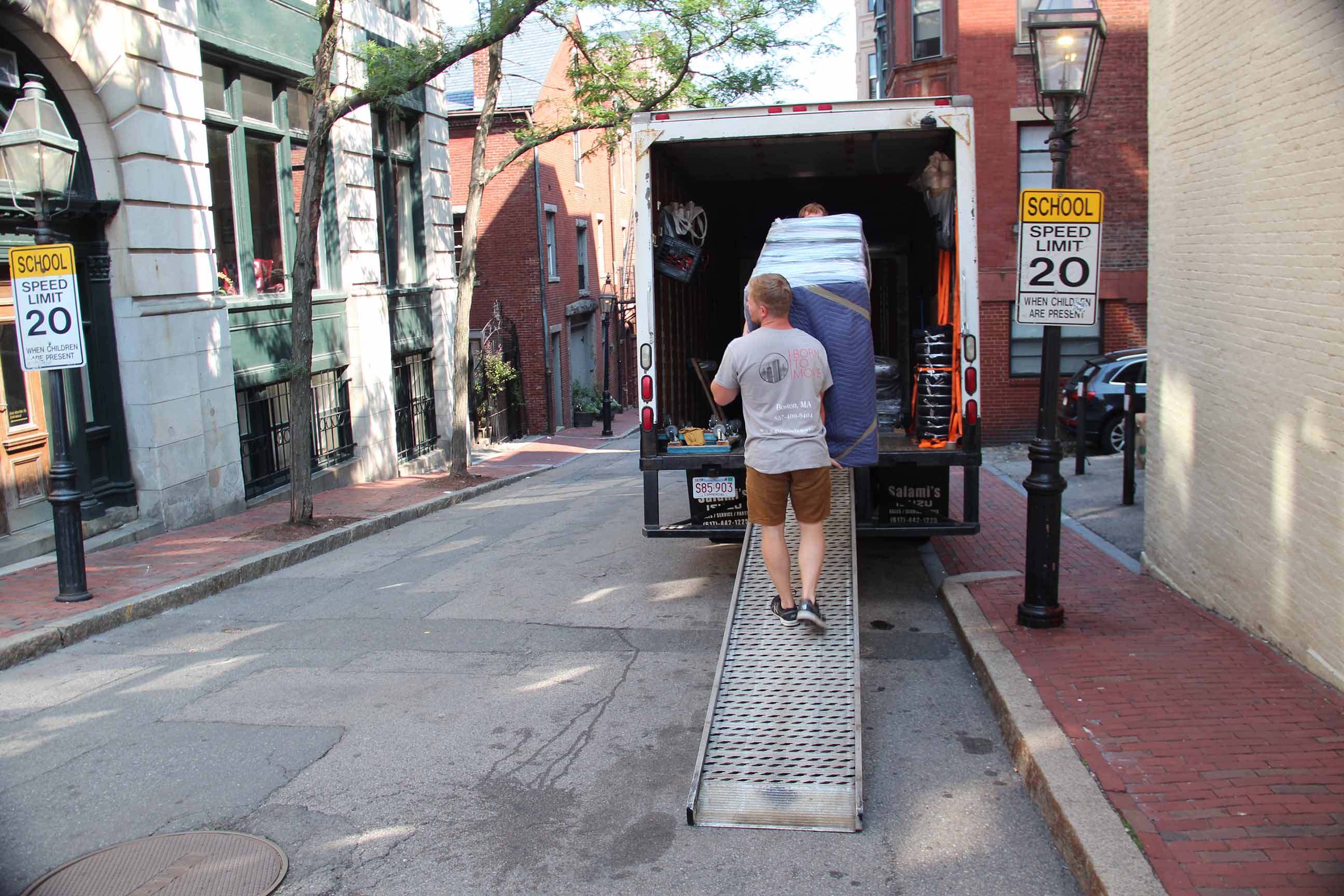 24/7
Our NYC storage facilities are guarded 24/7 by security cameras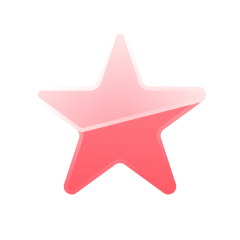 Moving from NYC to Syracuse
If you don't want to move on your own, you're going to have to find moving companies from NYC to Syracuse.
In that case, Born to Move can help! Since 2015, we have offered a variety of moving services and provided top-notch customer service to thousands of clients. Don't just take our word for it – check out our reviews. With Born to Move, your transition from big city to countryside suburbs will be efficient and professional.
Moving Price from NYC to Syracuse
Fixed moving rates
The cost of your move will vary depending on the size of your inventory, and we always give our customers a flat rate for a long distance move if it's over 150 miles. You can use the free automated calculator on our website or get in touch with our manager directly to get an idea of what the cost of movers from NYC to Syracuse will be.
When hiring a moving company NYC to Syracuse, you will need to provide an inventory of all of your belongings and provide this list to the company manager. We provide a handful of options to make this process as easy and convenient as possible. You can:
Create a list and email it to us (info@borntomovenyc.com)
FaceTime with us to assess an inventory in real-time
Text us photos of your items
Collect your inventory over the phone with one of our specialists
Register on our website and access the inventory section to upload and select your inventory
Our flat rate covers everything for your move, from the cost of the truck and movers to all necessary supplies, gas, tolls, and insurance. For example:
One-Bedroom Move from NYC to Syracuse: $1,800 – $2,200
Two-Bedroom Move from NYC to Syracuse: $2,200 – $2,800
Three-Bedroom Move from NYC to Syracuse: $3,000 – $4,000
There is no initial deposit, but if you have more items than your inventory suggests, there will be an extra charge for those items. Our pricing is transparent, and we pride ourselves on being upfront about any costs associated with your move; we value our reputation and your experience! With routine monthly servicing and upkeep, we ensure all of our trucks are in top condition to transport your belongings safely from your residence in NYC to your destination in Syracuse.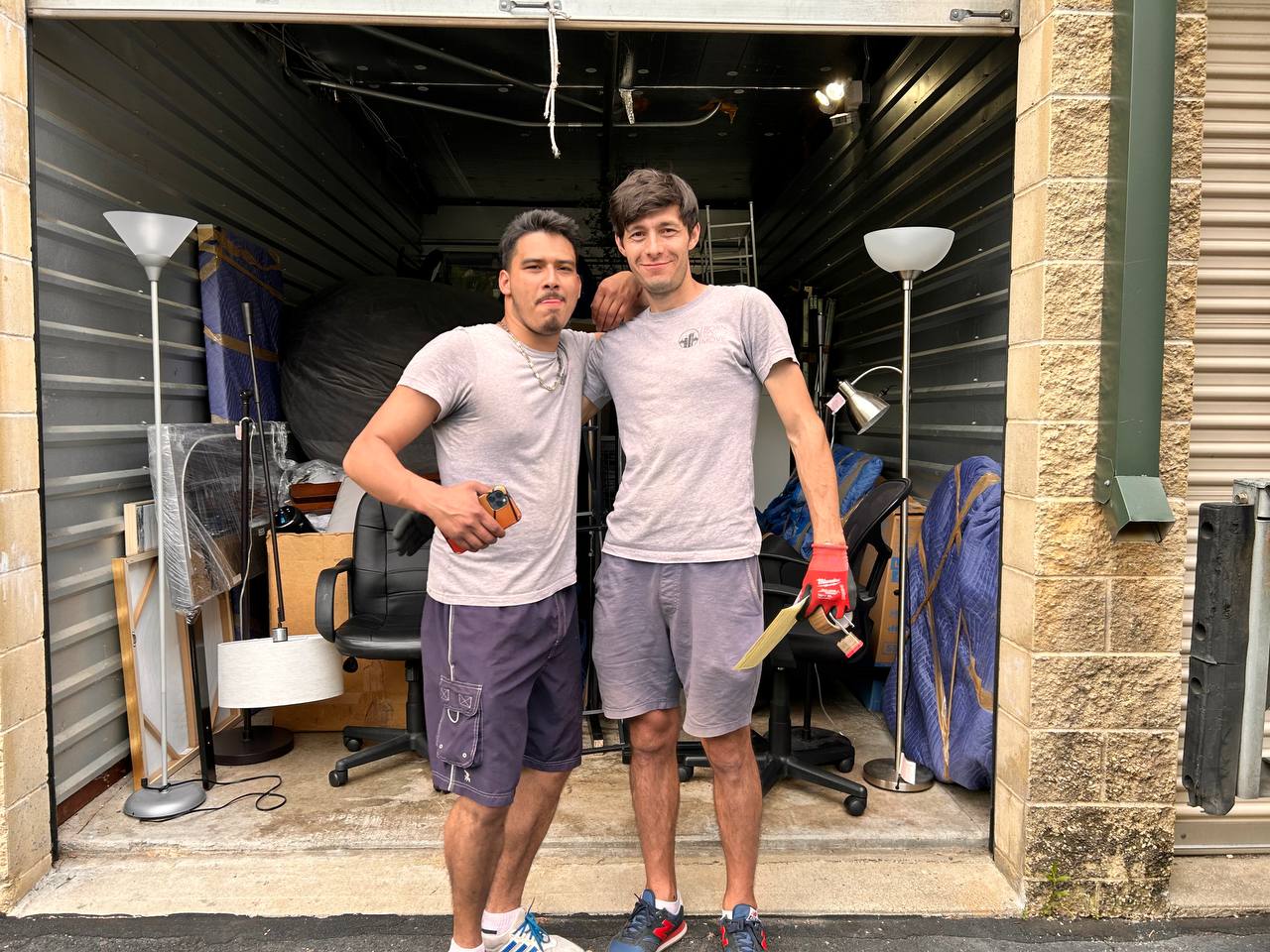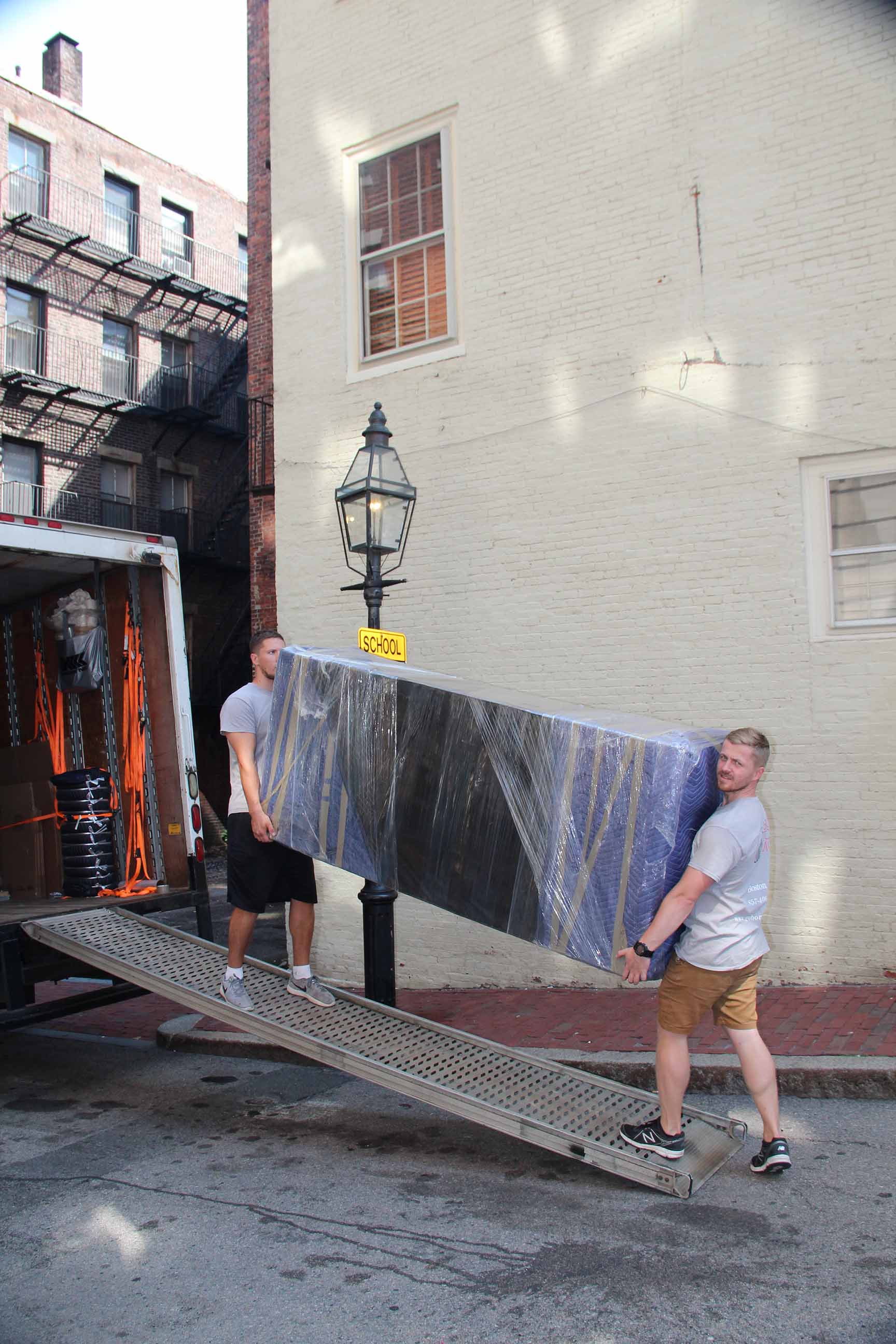 How much do movers cost?
We guarantee delivery on next day
Size of the move
Flat price range
small 1 bedroom
$1,800 - $2,200
large 1 bedroom
$2,200 - $2,600
small 2 bedroom
$2,200 - $2,800
large 2 bedroom
$2,800 - $3,000
3 bedroom apt
$3,000 - $4,000
2 bedroom townhouse/house
$3,000 - $4,000
3 bedroom townhouse/house
$3,500 - $4,500
4 bedroom townhouse/house
$4,000 - $6,000
5+ bedroom townhouse/house
starting from $5,000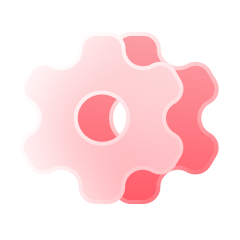 Our flat rates include all other charges:
Labor & Equipment
Floor Protection
Wrapped Furniture
Tolls
Taxes
No Additional Fees
Fuel Charge
Safe Delivery
Guaranteed Price
You can contact us for consultation and detailed calculation of services
Each customer receives guaranteed gifts when ordering a mooove
1 month

of free storage over 12 month

5 boxes

for small stuff

5%

discount for return customers

1 lift

to the apartment for free
How we work
After providing the moving company manager with the details and additional information required, you will get an accurate quote for the moving services. This will help you plan your budget and ensure you have the necessary funds to complete the move.

Once you have accepted the quote and decided to work with our moving company, book a date for the move. This will ensure that the movers have enough time to plan the move and will give you an idea of when your items will arrive at your new home.

3

Wait for the moving day

As the moving day approaches, make sure that you are prepared for the move. Prepare all the furniture and gather all of the things to be moved, pre-pack them according to the instructions provided by the movers if needed, and be ready to go on the day of the move.

After the moving truck has left and your furniture and boxes have been unloaded and arranged in your new home, you can finally start to enjoy your new space. Have the essentials at hand, take the time to settle in, and get to know your new home and surroundings.
FAQ
Will movers move things in bags from NYC to Syracuse?

Yes, you can use bags for packing clothes. However, bags cannot guarantee to you that your belongings will stay clean; wardrobe boxes are always the best option.

Do movers prefer boxes or bags?

We always prefer to see customers' belongings packed in cardboard boxes; that's a guarantee everything will be safe and protected during transportation on long-distance moving.

Do you offer a flat-rate pricing for New York to Syracuse moving?

Born to Move has a transparent and clear price policy; we provide all-inclusive flat rates for interstate moving. Once you get a final flat price for the move, it is never subject to change.

How far in advance should I hire movers?

Moving has high peak dates with a tremendous demand from the customers, such dates as June 1st, July 1st, August 30th-31st, and September 1st-2nd must be considered for booking at least 2 months in advance. Other dates might be booked 3-4 weeks in advance.

How to protect and wrap a dresser for moving?

Let us take care of all furniture wrapping. We will bring moving blankets and plastic film to wrap up every single item of your furniture.

What to Expect when MOVING

We know that sometimes during the moving process, some of the items may get damaged. At Born to Move, we never leave our customers one-on-one with the problems after this kind of issue. We have a claim department that will go through the claim process with you and ensure you get reimbursement for any damages that happened.