New Jersey to North Carolina Movers
Great choice for your next Move
Helping people and businesses move from one location to another is the primary focus of our full service moving company. The core responsibility of our Born to Move moving company is the actual move of personal or business property, and we may also offer ancillary services to facilitate customer's move. Packing fragile objects into boxes with the right materials is something our professional moving crew can help with. Moreover, a skilled and competent manager will be appointed to your move to North Carolina, making sure the process goes smoothly. The aim of our Born to Move movers is to deliver a stress-free moving experience by maintaining the moving process on a professional level.
Trustworthy Team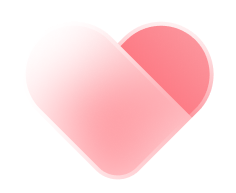 Convenience
Professional movers will take care of all the heavy lifting and ensure that your items arrive at your new home safely.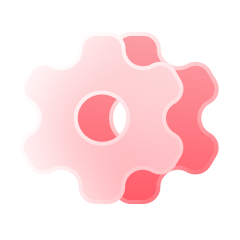 Efficiency
Professional movers are experienced and efficient. They know how to pack and load items quickly and safely.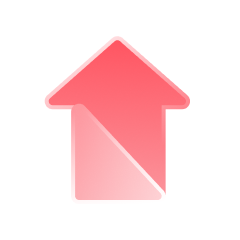 Affordable Pricing
Professional movers come equipped with the right tools and materials to make sure your move is successful, so you won't have to buy additional supplies.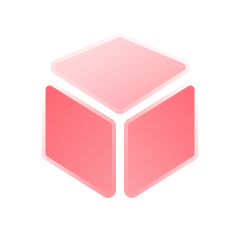 We move fragile items safely
Our professional movers ensure that such items are lifted and moved carefully and securely. They also use specialized wrapping materials.
2 000

Happy clients

2 500

Boxes delivered

1 000

Days of work

40

Helpful movers

200,000,000

miles we have traveled during our work
How do we conduct the move between New Jersey and North Carolina?
The trip from New Jersey to North Carolina might be long and arduous, but it does not have to be if you are well-organized. Our proficient movers from New Jersey to North Carolina are aware of all the aspects associated with moving to North Carolina and thus maintain such a move on a professional level. Performing all the tasks gradually, the experts of our professional moving service in New Jersey maintain the move in the following way:
Providing the customer with an on-site estimate. To be able to provide a client with the final cost of their move, it is obligatory to perform an on-site estimate. A few skilled movers from North Carolina to New Jersey are sent to your old place in New Jersey to assess how much stuff ought to be packed and transported. By defining the size of the move, we give a precise estimate and reserve the moving truck of the appropriate size.
Packing and loading customer's belongings into the truck. The movers start disassembling furniture, wrapping sensitive goods, and labeling boxes in preparation for shipping. After everything has been packed and arranged, they load the truck and ensure the safety of your belongings throughout transit.
Arriving at the final destination. The team of Born to Move movers drives everything to the new place while being careful not to scratch the furniture and boxes. If necessary, two drivers will be appointed to your move to reach the final destination in the blink of an eye.
Unloading the goods. We make an arrangement at the most convenient for the customer time to unload their personal belongings at their new place in North Carolina.
The move between New Jersey and North Carolina is usually finished within 2 days. The question is, how much you will end up paying for our moving services? Let's find out.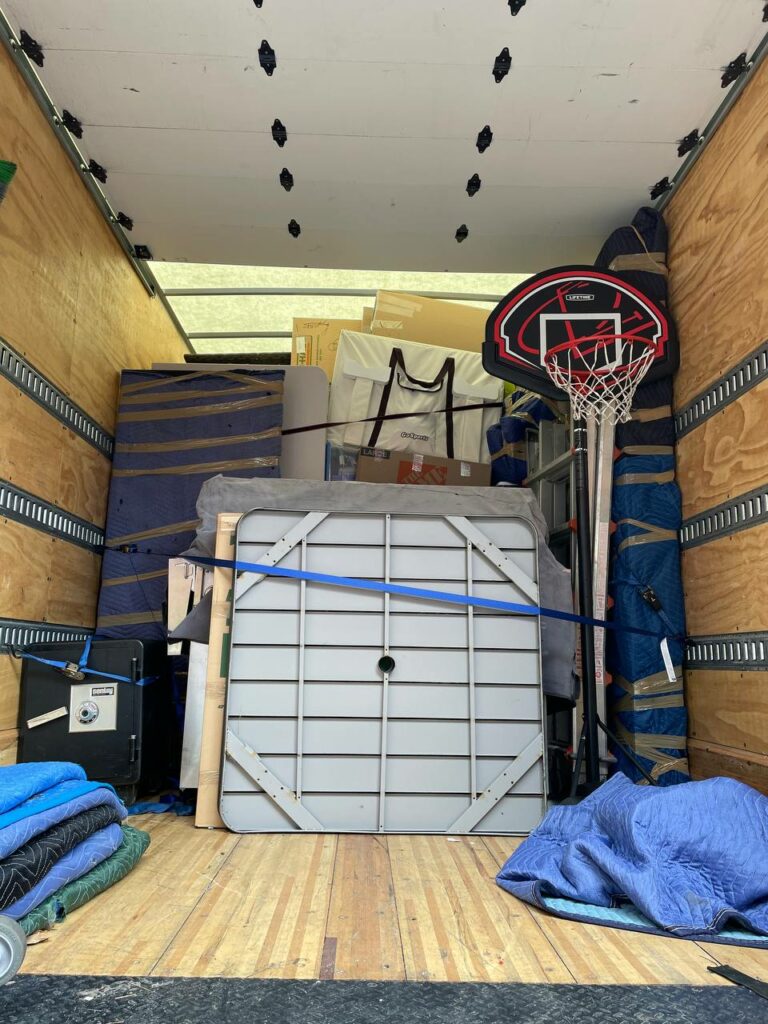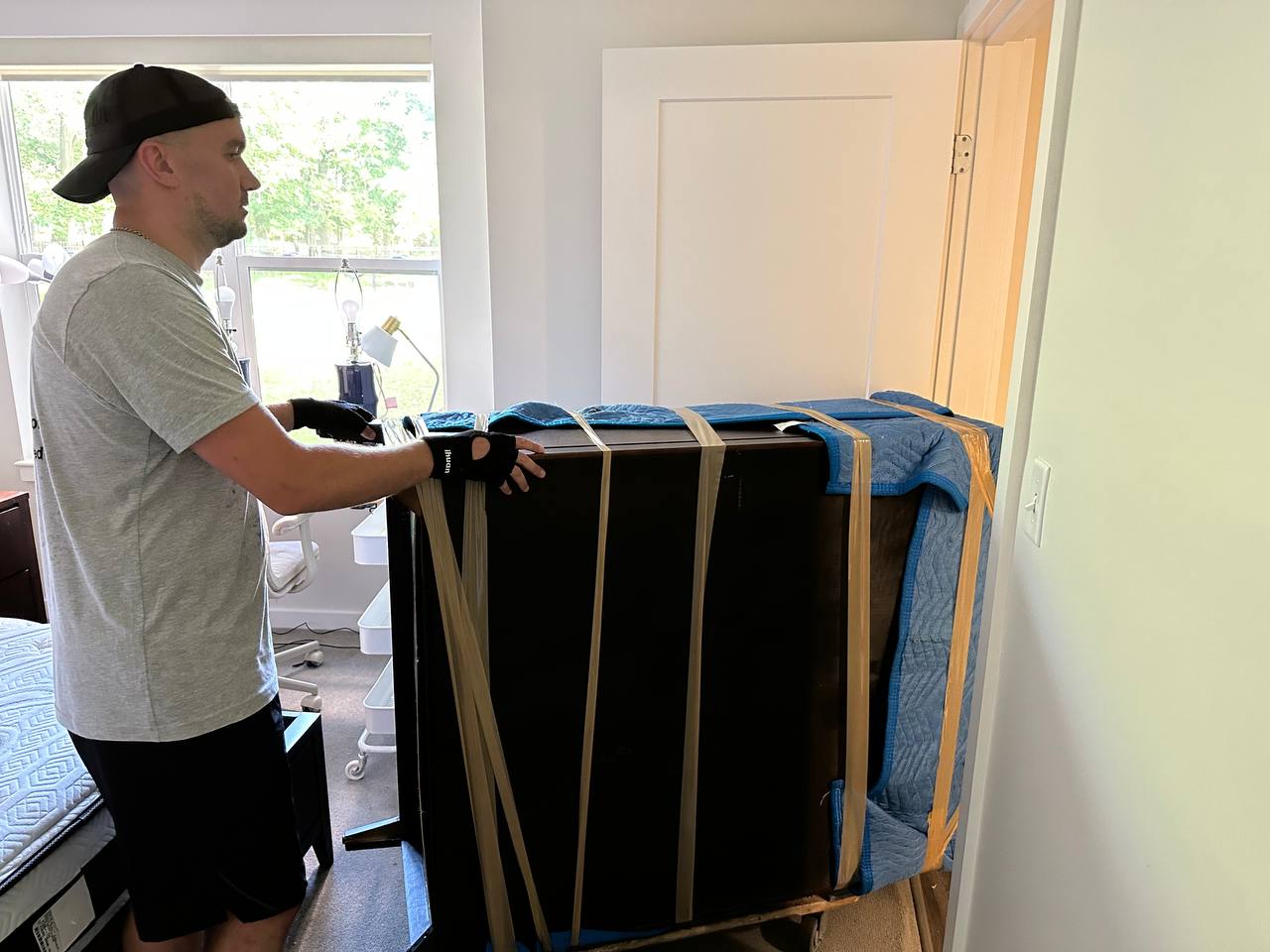 24/7
Our NYC storage facilities are guarded 24/7 by security cameras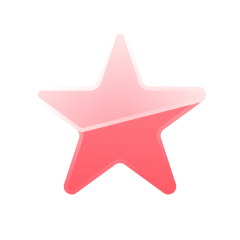 Why move from New Jersey to North Carolina?
In comparison to New Jersey, the cost of living in North Carolina is often lower, making it a potentially tempting choice for those trying to cut costs.
North Carolina is an excellent alternative to New Jersey because of its relaxed vibe and abundance of opportunities for outdoor pursuits including hiking, riding, and water sports. Those who seek a less hectic way of life may find this attractive. Moreover, North Carolina's climate is more agreeable than that of New Jersey's, with warmer summers and shorter, milder winters. People from the Northeast who wish to get away from the cold winters may find this quite appealing.
Moving to your new home in North Carolina cost estimate
Affordable Prices
If you are moving a significant distance, it is probably best to hire a moving company because it is less expensive than performing a DIY move. Many factors influence how much it will cost to move to North Carolina, including the distance between your old and new homes, the number of items you need to be moved, and the kind of moving help you require.
As of today, if you are moving from a studio apartment, you will pay roughly from $5,200 to $5,800, but the price may change depending on how much stuff you need to get moved.
The owners of a large two-bedroom apartment are more likely to pay between $6,000 and $6,500 on average.
Our company charges between $7,000 and $9,000 if you are moving a large house with four bedrooms.
Contact your manager for any further details regarding the precise cost of your move.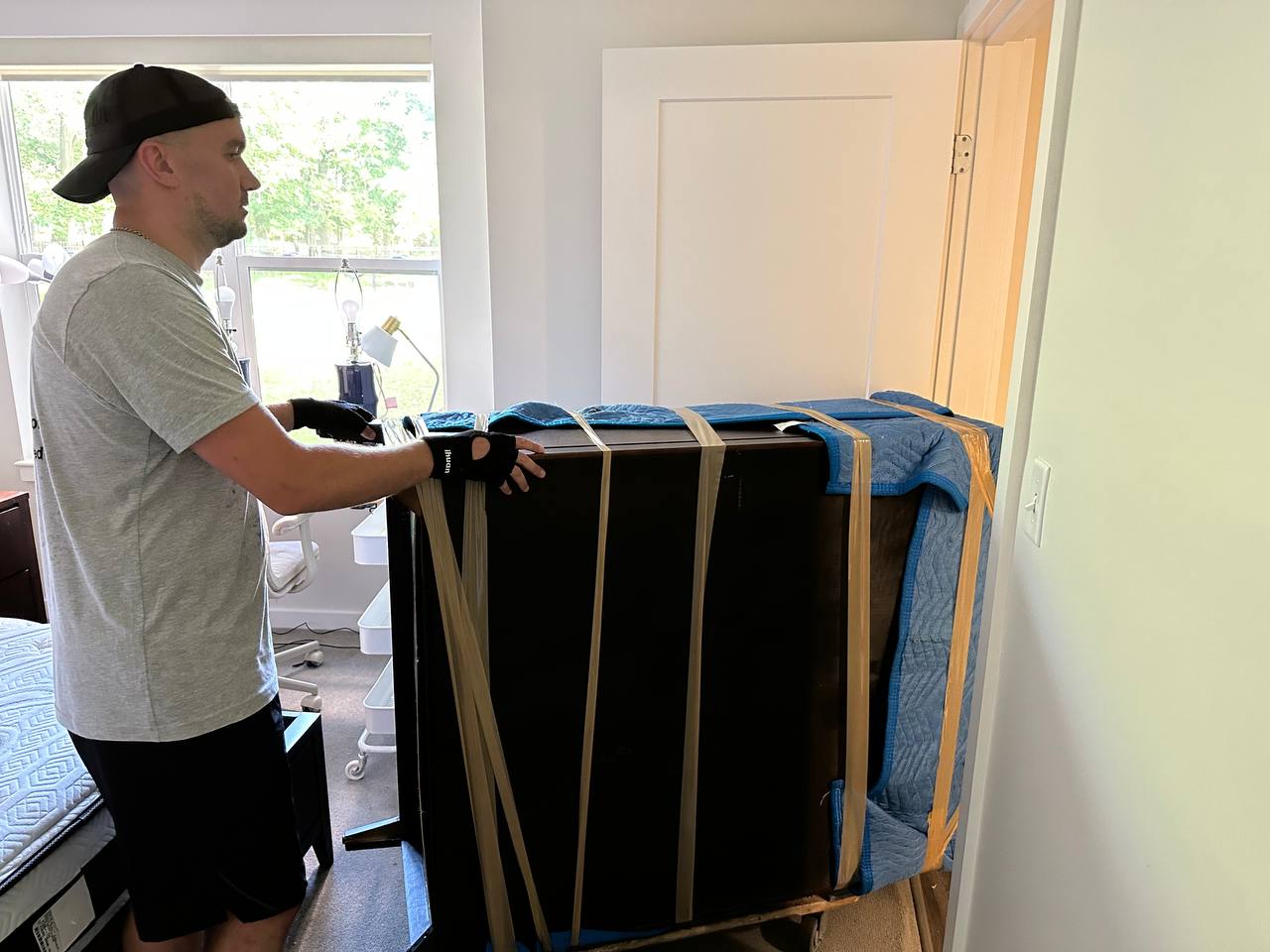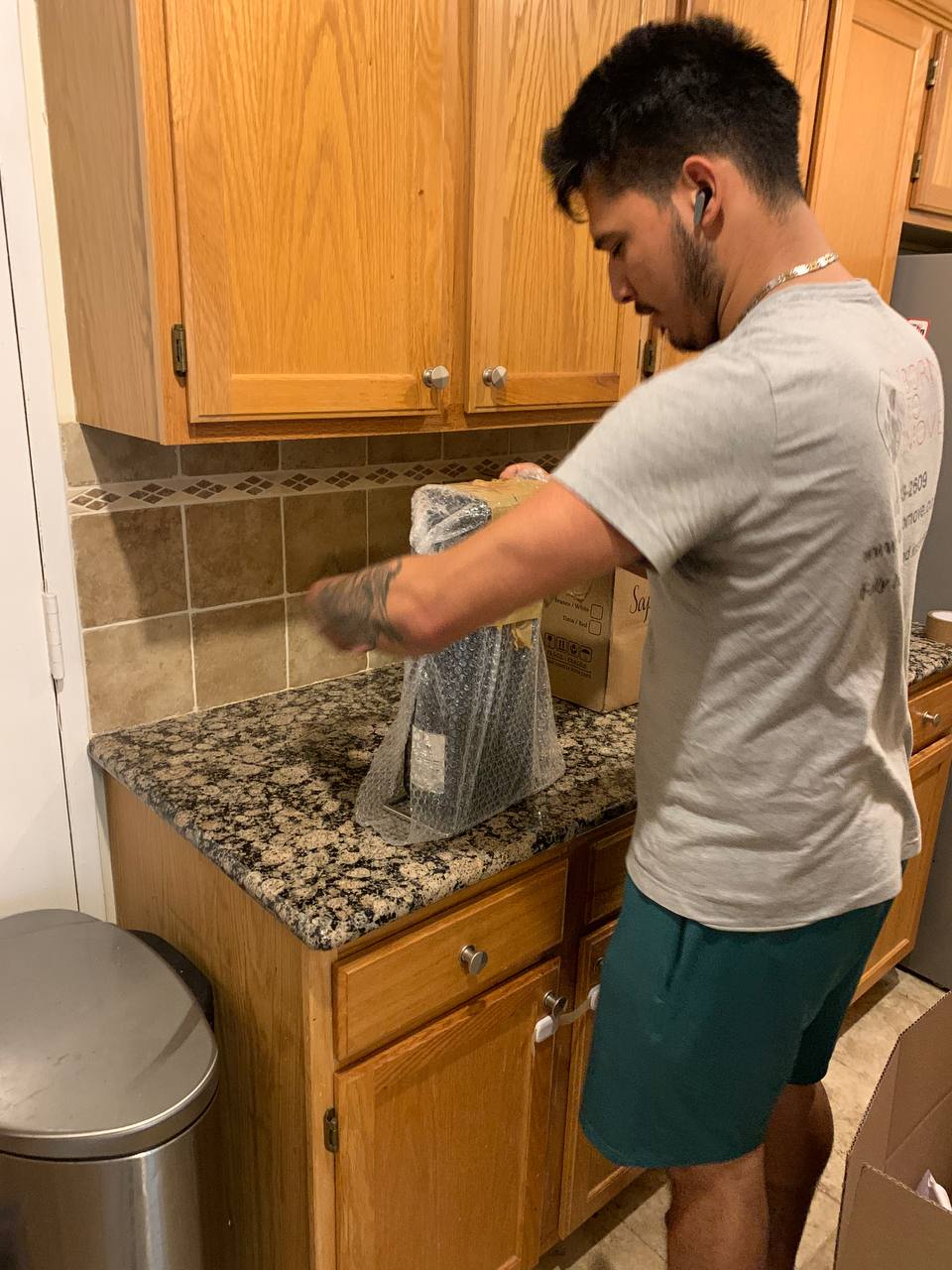 How much do movers cost?
We guarantee delivery in 2 days
Size of the move
Flat price range
small 1 bedroom
$4,500 - $5,000
large 1 bedroom
$4,800 - $5,300
small 2 bedroom
$4,800 - $5,300
large 2 bedroom
$5,000 - $5,500
3 bedroom apt
$5,000 - $6,000
2 bedroom townhouse/house
$5,000 - $6,000
3 bedroom townhouse/house
$6,000 - $7,000
4 bedroom townhouse/house
$6,000 - $8,000
5+ bedroom townhouse/house
starting from $7,000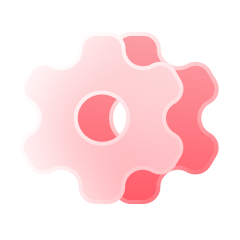 Our flat rates include all other charges:
Labor & Equipment
Floor Protection
Wrapped Furniture
Tolls
Taxes
No Additional Fees
Fuel Charge
Safe Delivery
Guaranteed Price
You can contact us for consultation and detailed calculation of services
Each customer receives guaranteed gifts when ordering a mooove
1 month

of free storage over 12 month

5 boxes

for small stuff

5%

discount for return customers

1 lift

to the apartment for free
How we work
After providing the moving company manager with the details and additional information required, you will get an accurate quote for the moving services. This will help you plan your budget and ensure you have the necessary funds to complete the move.

Once you have accepted the quote and decided to work with our moving company, book a date for the move. This will ensure that the movers have enough time to plan the move and will give you an idea of when your items will arrive at your new home.

3

Wait for the moving day

As the moving day approaches, make sure that you are prepared for the move. Prepare all the furniture and gather all of the things to be moved, pre-pack them according to the instructions provided by the movers if needed, and be ready to go on the day of the move.

After the moving truck has left and your furniture and boxes have been unloaded and arranged in your new home, you can finally start to enjoy your new space. Have the essentials at hand, take the time to settle in, and get to know your new home and surroundings.
FAQ
How do professional movers load a truck?

We have a strategy to load a truck based on our experience and years in business. First come boxes, totes, and containers. Then we load stackable furniture such as nightstands, desks, bookshelves, and tables. In the end, we put all items which could not be stacked. We use straps to fix everything inside the truck. No single item will be loose during the transportation.

How to protect and wrap a dresser for moving?

Let us take care of all furniture wrapping. We will bring moving blankets and plastic film to wrap up every single item of your furniture.

How to pack a kitchen?

If you decide to pack up your kitchen, please use cardboard boxes to put the dishes and glassware. Use as much packing paper and bubble wrap as needed so that it would be broken during transportation. Please mark those boxes as fragile, so we will not put other boxes over fragile ones.

How much to tip movers when moving from NJ to North Carolina?

Tips are not a requirement and always depend on your satisfaction after completing your moving project. Usually, customers appreciate the hardworking of the movers with 10% gratitude.

How far in advance should I hire movers?

Moving has high peak dates with a tremendous demand from the customers, such dates as June 1st, July 1st, August 30th-31st, and September 1st-2nd must be considered for booking at least 2 months in advance. Other dates might be booked 3-4 weeks in advance.

How do I choose a professional moving company?

Nowadays, we search for everything online, and moving is no exception. Check out reviews online, and you will better understand which company is worth relying on. For example, Born to move has over 1,000 five-star reviews online, and we are proud of our online presence.