New Jersey Moving Company
Change the environment easily and without stress
Book a move
Local Distance Destinations from New York
You can trust us
Any scale of moving

Happy reviews of customers

Licenses and guarantees
Order a callback
Fill out the form and we will be happy to answer all your questions within 15 minutes
Pricing Specifics
Request your move right now
Great choice for your next Move. Our Moving Company is fully licensed and insured!
Get your Quote
Transportation Procedure
Ordering: creating a moving order, calculating prices, specifying distance, time, dates, and the amount of cargo. Additional services can be booked if necessary.
Packing: local movers come to the starting point and place all belongings into the moving boxes. Before that, they wrap things with protective materials. All the furniture will be disassembled and loaded onto the moving trucks.
Storing: if necessary, movers transport cargo to the storage point near the operational area. There, objects that require further protection can be stored in a special environment (like a cooled or heated area). Things will stay in storage for the selected period of time.
Moving: transportation of your things. This can be initiated at a certain time in order to keep everything convenient for you as a client. At the end of the trip, trucks will be parked on arrival according to local regulations.
White Glove Moving: this is for the transportation of valuable and fragile objects. Separate local moving procedures will be carried out to provide the best protection for belongings.
Placing: unpacking the cargo at the final destination point. Movers will take everything to the place you specified in the order – and this means to any floor or room. This also includes assembling the furniture.
How we work
We guarantee you our most reasonable flat price

Confirm all the details with us and set up your date

On a big moving day Born to Move shows up

You can enjoy your new home or apartment. (Dont forget to unpack your boxes)
Payment methods
There are 2 payment methods in Born To Move
Cash

You can pay in cash with a decent profit

Card

when paying by card, +3 is added to the price list%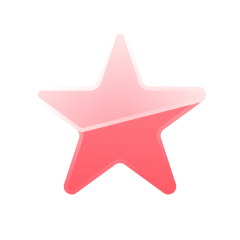 Fully Licensed and Insured Company ready to provide High Quality Service.
Department of Public Utilities, Transportation Oversight Division
Federal Motor Carrier Safety Administration
US DOT 2887241
MC 985934
Our Fleet
Long Distance

Mid-size Fleet

Our mid-sized fleet of trucks ranges from 22 to 28 feet. Though typically not used for dense metropolitan areas, this range of trucks can quickly transport your belongings throughout regional areas of the US.

Local Moving

Our Fleet of 16 to 20 foot moving trucks are the backbone of our local operation. Every truck can navigate almost any street and are all low emission trucks, perfect for navigating metropolitan areas.
Your Local Relocation Can Be Easy